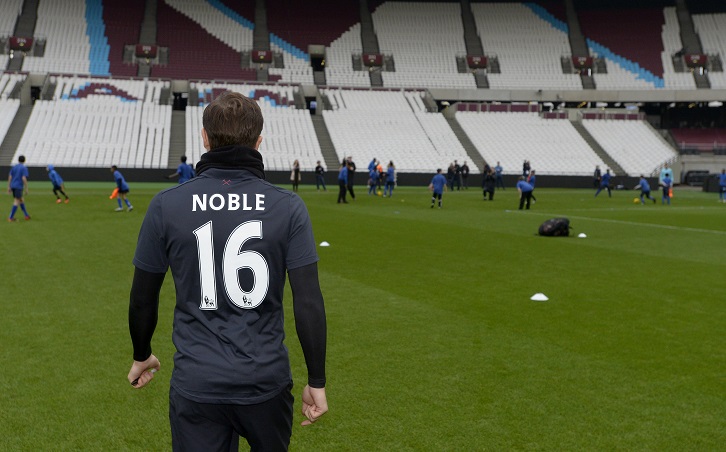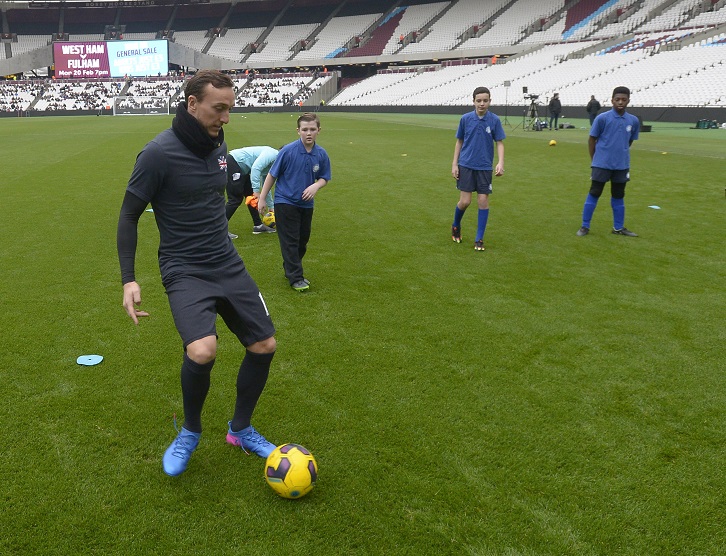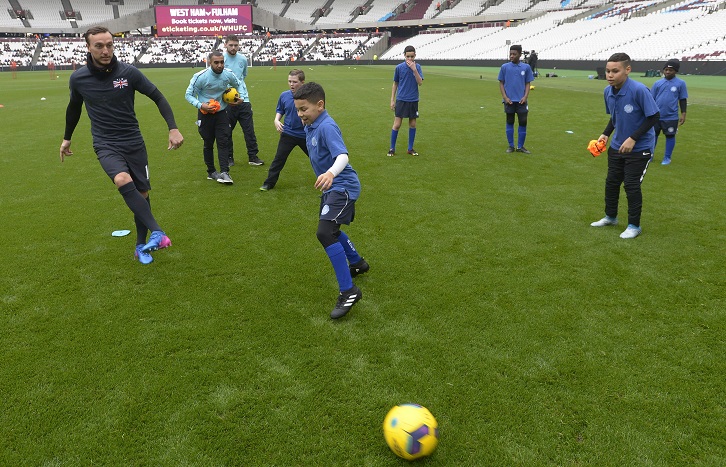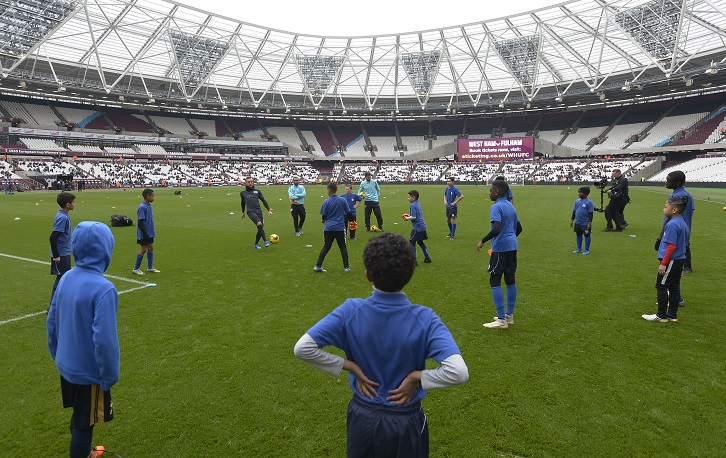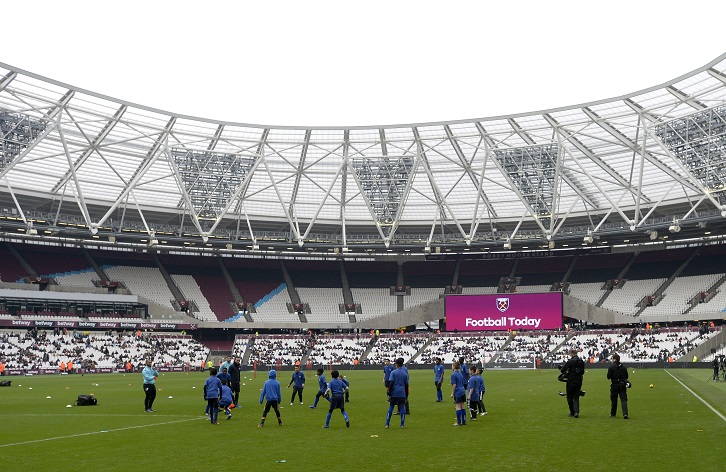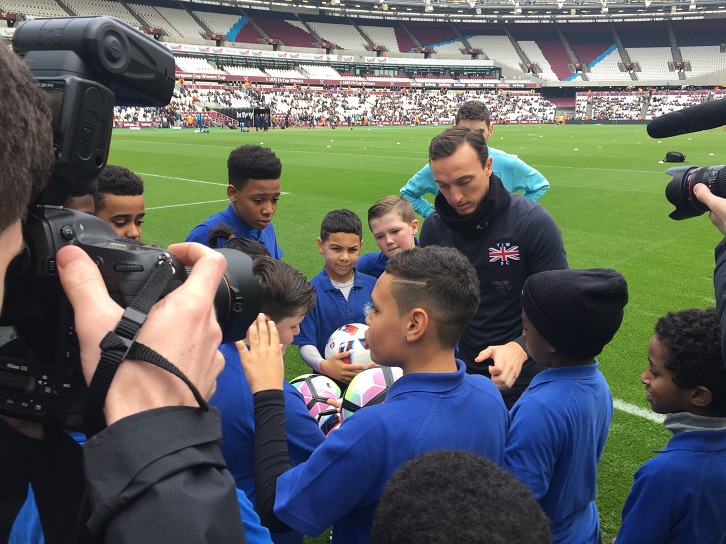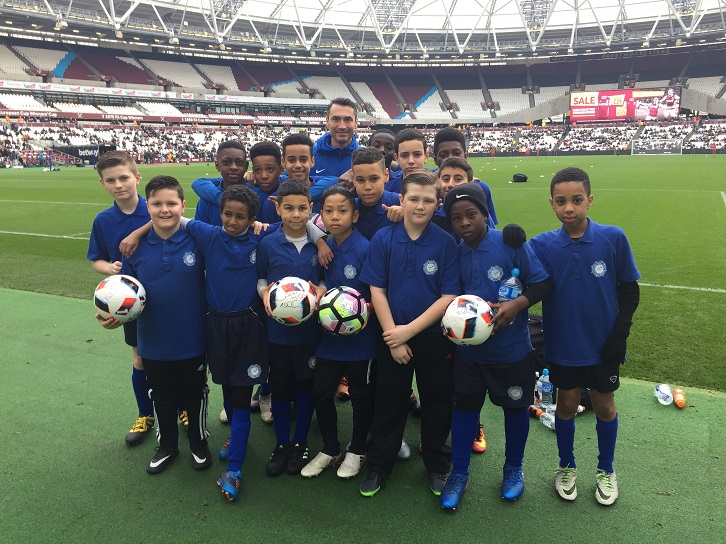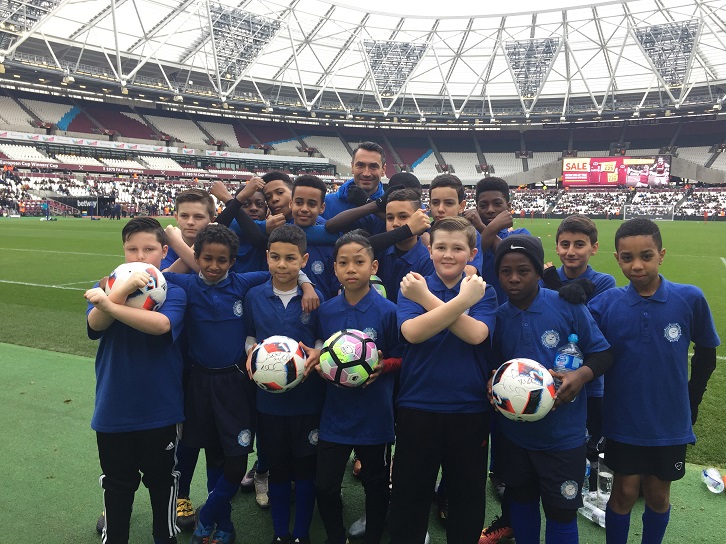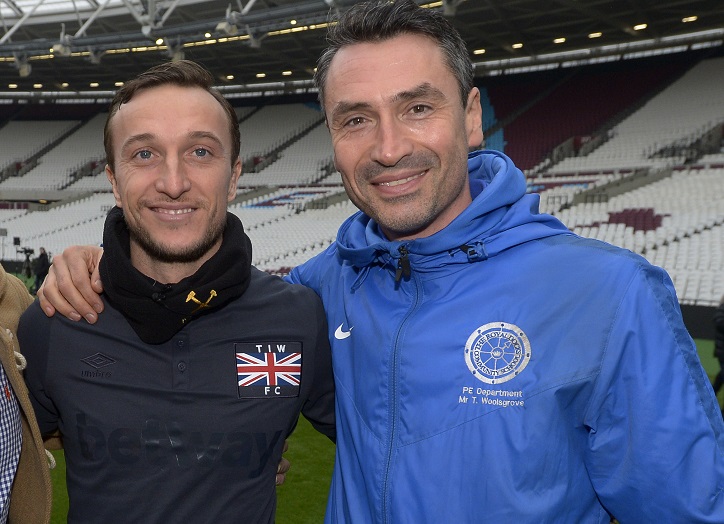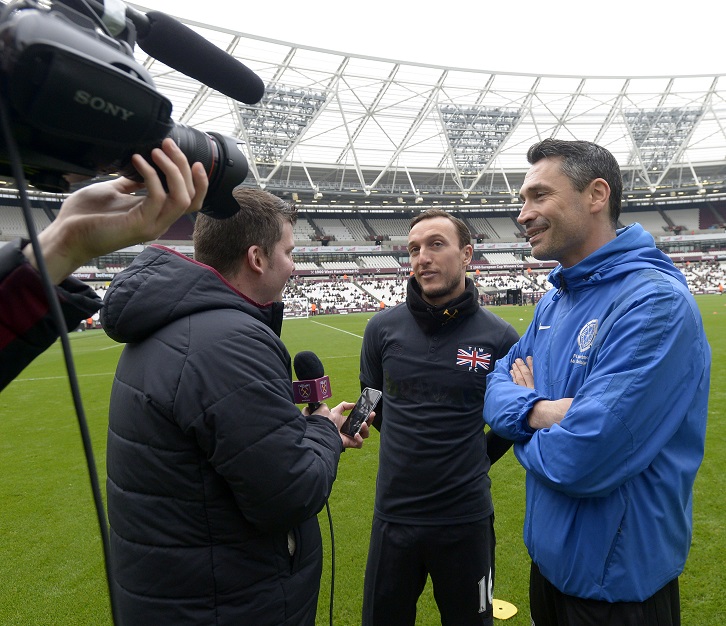 When Mark Noble heard his old school team were struggling for results, the West Ham United captain stepped in to help out.
Royal Docks Community School U12s suffered a rough patch in their autumn term, with the team failing to win a single match before Christmas.
That was when two of the players decided to step in, contacting the Hammers as part of the Club's Like My Dreams initiative to request some special help.
On hearing of his old team's plight, Noble contacted his former teacher and coach Tom Woolsgrove, who, nearly 20 years after the West Ham midfielder played under him, still coaches Royal Docks' U12s and is now the school's Head of PE.
Mr Woolsgrove, as Noble still calls him, was happy to take up the offer of a training session at London Stadium, which took place in front of thousands of fans at the Club's Family Fun Day in February.
"Unbeknown to me, two of the students wrote into West Ham before Christmas to say that we weren't doing too well and had a bad string of results going, so could West Ham come and give us a little bit of help and advice to make things better!" Mr Woolsgrove confirmed.
"The Club got in contact with me with the aim of doing something at the school before Christmas, but West Ham's results weren't going too well at the time either, so we rearranged until after Christmas and they brought us down to London Stadium.
"It's fantastic. It's a great setting and the kids had the time of their lives, with Mark coming down to coach them, and it's a moment they'll never forget. We're grateful to West Ham for the opportunity they've given us."
The coaching session clearly had a positive effect on Royal Docks U12s, as they have hit the winning trail since Christmas!
The kids asked me 'Why do you play for West Ham?' and I told them it was because I practised in the garden instead of playing computer games

Mark Noble
"We're on an upward spiral now and we hope to take that form into our remaining games this season and into next year," Mr Woolsgrove confirmed. "The boys just need a bit more experience and playing time and to get themselves out onto the pitch to experience the game a bit more and I think we'll have a better season as U13s next year!"
The teacher also paid tribute to his former star player Noble, who has retained close links to the school, returning regularly to attend a variety of other events.
"Mark is very much part of the community and always has been," he said. "He is a local lad and understands the importance of staying involved and that's certainly what he has done, opening a new 4G pitch and returning for open evenings and presentation evenings.
"He's very much stayed part of our community and we are very grateful for that."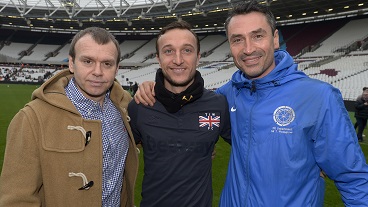 Noble himself was only too happy to help his old coach, despite joking that he 'never listened' to Mr Woolsgrove.
The captain, who is closing in on 400 first-team appearances in Claret and Blue, told the U12s they needed to swap their console controllers for football boots if they want to follow in his footsteps.
"Football has changed a lot since I was a kid, as we didn't have computers, smartphones and that sort of gear, so we just went out and played football.
"The kids asked me 'Why do you play for West Ham?' and I told them it was because I practised in the garden instead of playing computer games. It's about getting out, playing football and just enjoying it, as I'm sure they did by training on the pitch at London Stadium.
"When I signed for West Ham as a schoolboy they asked me not to play for the school team, but my Dad said 'If he doesn't play for his school, he's not playing for West Ham!'. That was a massive decision my Dad made for me, because as a school team we achieved great things, played at Wembley and Stamford Bridge and had some fantastic times.
"Playing for Royal Docks is a massive part of my football memories."