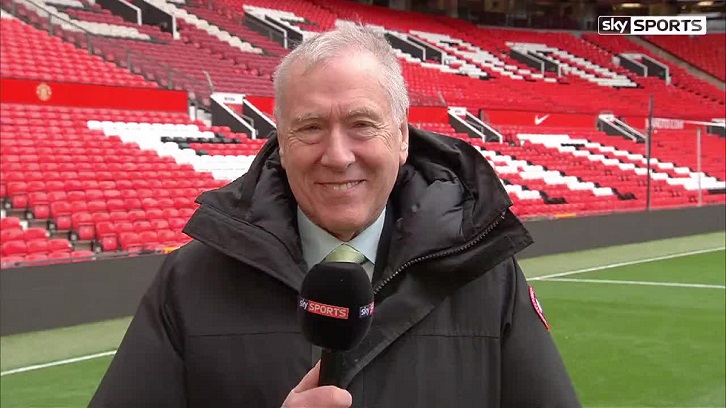 Commentator Martin Tyler is looking forward to seeing two of his favourite clubs in action this weekend.
West Ham United travel south to face AFC Bournemouth at the Vitality Stadium, and the veteran broadcaster told whufc.com he has a soft spot for both the Hammers and the Cherries in an exclusive interview.
The popular Tyler, who has commentated on numerous matches featuring the two Premier League clubs throughout his illustrious career with ITV and Sky Sports, also pointed to the many links between the east London outfit and their Dorset counterparts.
You will have watched AFC Bournemouth this season. What have you made of Eddie Howe's side?
"Their weakness has been defensively, and the stats mean that I don't have to show you that. Last weekend, they went to Manchester United and had a player sent-off in the first half and defended far better with ten men than they have been with eleven men!
"From that point of view, losing Andre Surman probably focused their minds, but they did extremely well in difficult circumstances, battled hard and certainly frustrated Manchester United. I'm not saying they've turned a corner, but it would have given them a huge boost and a point they wouldn't have expected to get, and now West Ham are up next for them.
"Surman will be suspended, as will Tyrone Mings, but they are capable of winning games because the attacking side of their play is very good."
As you say, they attack well, so who are their key men?
"Josh King is in great form. He's knocked about a bit since leaving Manchester United but he's a more mature player now and he's on a great run, with six goals in his last nine Premier League matches."
Their recent rise to the Premier League is some story…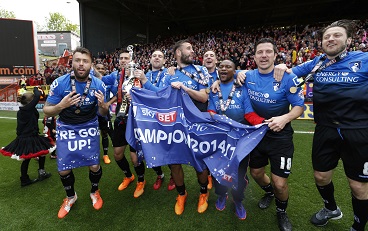 "They've done remarkably well. It would be foolish to say that it is a complete fairy story because they've had the finances to do it, but you've still got to do it and they've done it in some style.
"It's extraordinary to think that this is just their second season in the top division of English football. They must take great credit for that and they're fighting hard to make sure there is a third season – and that's the challenge West Ham have to meet."
There are a lot of close links between the two clubs too, of course, so do you have any stories that spring to mind?
"I always mention when Manchester United, as FA Cup holders, lost to Harry Redknapp's Bournemouth in the third round in 1984. That was the last away tie that they lost to a lower-division opponent, so it's still in the record books. Obviously, I work with Jamie so I hear Harry stories all the time!
"Rio Ferdinand went there on loan, as did Jermain Defoe, so the links are there. There were a number of players who have played for West Ham at the top level and either built their careers or retired down at Bournemouth."
What about West Ham? Things appear to be on the up, generally?
"Yes, I was at London for the Southampton game and that was hot on the heels of the Watford game, and there were clearly some teething troubles in terms of results.
"It seems to me that things have settled down a lot and results have improved, except against the very top teams, and there is no disgrace in losing to the likes of Chelsea, Arsenal, Manchester City and Manchester United.
"The two games at home to Burnley and Hull before Christmas seem to me like they were a turning point, because the team didn't play particularly well but they managed to win both, with the post winning Man of the Match in one of them!
"I think there has definitely been improvement. I spent part of the time preparing for the Chelsea game with the manager and the lads and I felt there was a feeling of optimism."