Javier Hernandez has admitted he is relishing the prospect of making his West Ham United debut against former club Manchester United on the opening weekend of the 2017/18 Premier League season.
The Mexican striker spent five years at Old Trafford, scoring 59 goals in 157 appearances during his first four seasons before spending the final year on loan at Real Madrid, and is still fondly remembered by United fans thanks to his exploits in front of goal.
However, Chicharito inisisted there will be no split loyalties when the Hammers travel north to face Jose Mourinho's men on Sunday 13 August.
"Of course I will be very happy to go back there and play," he told West Ham TV. "Hopefully I can do as well in that stadium for West Ham as I did when I played for United.
"And hopefully we can get the three points to make a great start to the season."
After completing his £16million move from Bayer Leverkusen on Monday, the 29-year-old will head back to Germany this week to meet up with his new team-mates at their training camp in Bremen.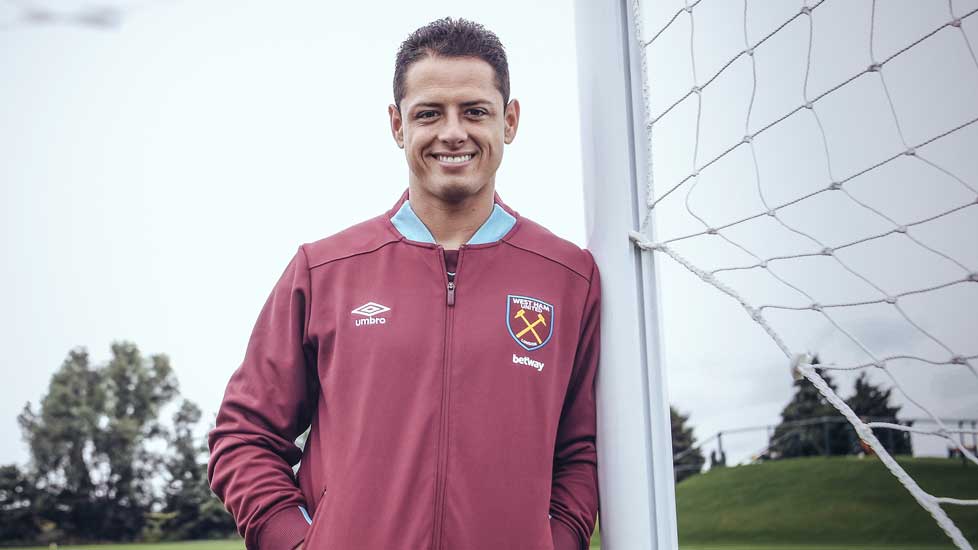 A return of 39 goals in just 76 games during his two years in the Bundesliga provided further proof of his goalscoring ability at the top level of European football and earned him huge popularity, but Hernandez admits the lure of returning to the Premier League proved irresistible when Slaven Bilic came calling this summer.
"I am very excited," he said. "The last three years – the loan in Madrid and the two years with Leverkusen – were fantastic for me, and they helped me to improve a lot.
"But before then I was in England for four years – it was my first chapter in my European career – and now to be back makes me very happy.
"For me it is the most competitive in the world. There are no easy games, you can see that the top 10 can change a lot. The Premier League challenges you and that is why I am here – I want to improve.
"I'm very desperate for the season to start now, and help the team to achieve their objectives next season."