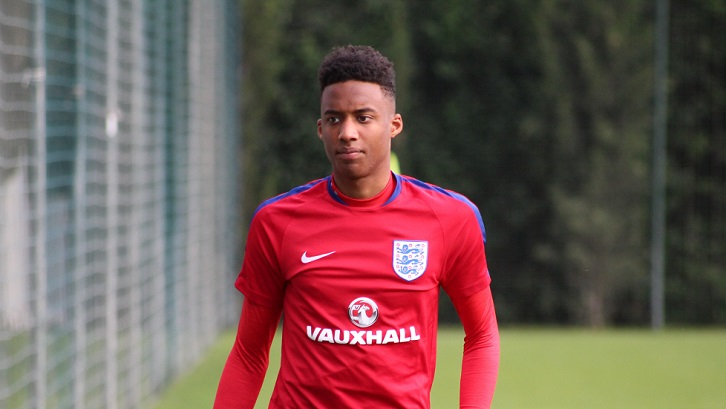 Nathan Trott says it would 'mean everything' if he could make his England debut at the UEFA European U19 Championship finals.
The tournament kicked-off in Georgia on Sunday, with England and West Ham United goalkeeper Trott starting their campaign with a Group B opener against Bulgaria in Tbilisi on Monday afternoon.
Bermuda-born Trott, who converted from a winger to a stopper just a few years ago, is one of two goalkeepers in Eric Steele's squad alongside AFC Bournemouth's Aaron Ramsdale – and he is eager to earn a starting spot for the Young Lions.
"It would mean everything [to make my debut] because I've been around three of four camps with England so it's been a long wait and I've been patient," he said. "If I make my debut in this camp then it will be great."
"I am enjoying everything about being in the England squad. It's a new experience for me travelling with an international team like this. We're travelling quite a lot and getting used to playing in a tournament so everything is new to me."
It would mean everything [to make my debut] because I've been around three of four camps with England so it's been a long wait and I've been patient

Nathan Trott
Trott and his 17 squad-mates travelled to Georgia last week and the 18-year-old, who started for the Hammers' U23 side last season, is enjoying being part of a high-quality England set-up.
"I think it's been a good camp because it's a different challenge with the heat and everything," he confirmed. "I think I've impressed everyone and done as much as I possibly could have done so hopefully I can get a couple of games or a game at least and make my debut for England.
"I think it's been wonderful here. Everything is first-class. The hotel is really nice and the pitch is really good too, it's been a nice atmosphere."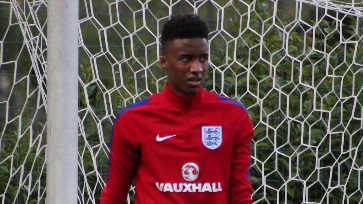 Temperatures in the Georgian capital are tipped to hit 36C (97F) on Monday, and the Bermudan has been the butt of a few jokes from his teammates about being able to handle the intense heat in the build-up to the tournament.
"I always get the Bermuda jokes all the time!" he smiled. "I am used to heat like this but every type of heat is different so I'm just adapting to this type of heat."
England will face highly-rated Germany and Netherlands in their other two group-stage matches, so Trott knows the Young Lions will need to hit top form if they are to emulate the U21s, who reached their own European Championship final last week.
If they can, they could even follow the U20s by lifting a trophy, after the older age-group side won the FIFA U20 World Cup in June.
Under the guidance of former Manchester City and Manchester United coach Eric Steele, the teenage Hammer is confident of success on both a collective and individual level.
"I enjoy working with Eric Steele, he's a great coach and I think he's really enthusiastic," Trott confirmed. "He aims to get the most out of you so I think it's really beneficial working with him."
Monday's Group B opener will be screened live in the UK by British Eurosport 2 from 4.45pm.