Joe Cole is a big fan of London Stadium and would love to have played there
Cole believes the Hammers can bring Champions League football to their new home
The former fans favourite believes Slaven Bilic will achieve even more success
Former West Ham midfielder and fans favourite Joe Cole says he would have loved the chance to play at London Stadium and sees no reason why the Club cannot compete in the Champions League over the next few years.
Cole made his first visit to the Hammers new home last month when he saw the team record a 1-0 win over Hull and was taken aback by the size and magnitude of the new Stadium.
The 35-year-old progressed through the Academy with the east London Club and always knew the Club had the fan base to compete with the biggest teams in the country.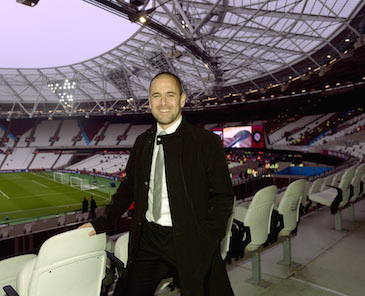 With the Hammers making a historic move into London Stadium during the summer and attracting nearly 60,000 fans every home game, Cole sees no reason why they cannot challenge the elite clubs in the top flight and secure European football on a regular basis.
Cole said: "I think it is an amazing Stadium and it looks immense. I was getting an itch just looking out at the pitch and would love to have been out there playing.
"When you come to a new Stadium you are going to have some little problems, but this is forward thinking by West Ham United and this is 100 per cent the right thing to do. With a few more good results I am sure it will begin to feel like home.
"It is amazing that West Ham are playing at such a big venue like London Stadium. It was amazing for me to play at Upton Park and it was special in it's own right. But time waits for no-one and West Ham have now got the capabilities to compete with the biggest teams in the world.
"It is exciting times for the Club and West Ham can now compete with the top teams financially.
"You can see Champions League football being played at London Stadium. If you are honest, you probably couldn't see that happening at Upton Park.
"But with the stature of this new Stadium, you can see it happening. If you are trying to sign a top player in Europe and you bring them down to see this venue I am sure they will be queuing up to play here."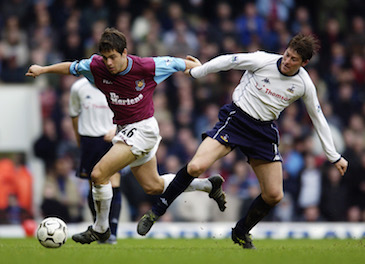 Cole, who made his debut for West Ham back in January 1999 and went on to make over 150 appearances during a memorable career, believes Slaven Bilic will continue to do a good job at the Hammers and feels they have turned a major corner in recent weeks.
Cole added: "You can see the progress and the plan that the Club have got. This is where it is happening and I can see where West Ham are heading.
"People have questioned if the Club would be able to fill it, but West Ham have a massive fan base. You go all over the world and you see West Ham fans. That will only grow. The Premier League is still the most eye catching league in Europe so it will get even bigger.
"I am confident that Slaven will turn things around. He did a great job last season. There were always going to be teething problems coming into a new Stadium, but he has had a few good results and he is definitely the right man for the job.
Cole says he would love to make a return to London Stadium in 2017, but is now preparing for another year in the North American Soccer League as he looks to team up with the Tampa Bay Rowdies once again.
"I have had a great time out in the States and am staying out there for another year. I have played every minute of every game and feel great out in the sun playing. It is a new adventure.
"I know it sounds silly but the sun makes your body feel better when you are playing. I have played over 600 games during my career and there is a lot of wear and tear from a young age so having the sun is a massive help. I feel I can go on for a few more years yet.
"I am looking forward to coming back to London Stadium and watching Champions League football in the future. The fans will love that."