A Blue Plaque has been unveiled at the home of late former West Ham United manager Charlie Paynter
Paynter was involved with the Club for more than 70 years between 1897 and 1970
The ceremony was attended by Joint-Chairman David Gold and representatives from Newham Council
Joint-Chairman David Gold paid a very personal tribute at a ceremony to celebrate the life of legendary West Ham United servant Charlie Paynter.
The Club's second longest-serving manager, in charge from 1932 to 1950, was honoured by Newham Council, who unveiled a Heritage Project Blue Plaque at his former home in Ladysmith Avenue, East Ham, just a goal-kick away from the Boleyn Ground.  
Along with Newham Council dignitaries and members of the Paynter family, Mr Gold was present at the unveiling to reflect on the 50 years of magnificent service that Paynter gave to West Ham United, as well as revealing his own first-hand experience of meeting the man himself.
"Charlie Paynter is a true West Ham United legend," he said. "We must not underestimate the part he played in building and strengthening West Ham United at that time, through two World Wars and as manager of the Club for 18 years.
"More than being a manager, though, he really did build things. He built the strategy and the ethos of the Football Club that continues to this day.
"And as 14-year-old, I had the good fortune to meet him when I played for West Ham Boys at Upton Park against Portsmouth Boys. He came into the dressing room and shook everyone's hand, which was fantastic at the time and a wonderful memory to have now.
"I know we now have Mark Noble as our Mr West Ham, but Charlie Paynter was the original Mr West Ham.
"It's fantastic that he has been honoured in this way with the Blue Plaque and I'm sure if he is looking down he will be as proud as punch. I'm sure he would also be very proud, and very excited, about the direction that our Club is heading in now."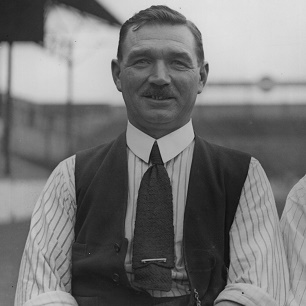 Born in Swindon, on 28 July 1879, Charlie and his family moved to East London when he was he was a young boy. As a teenager, he joined Thames Ironworks FC as unpaid help in 1897, having expressed an interest in physiotherapy.
In 1900/01, the Club's inaugural season as West Ham United FC, he joined as a player but never managed a first-team appearance after suffering a knee injury.
Aged just 23, Charlie was appointed reserve-team trainer in 1902, before being promoted to first team trainer when Syd King was appointed as manager. 
He helped lead the Hammers through World War One before enjoying the Club's first major milestone when they were elected to the Football League in 1919.
Charlie gained international recognition when he was selected to take charge of the England team for their match against Scotland in 1924. It was the first time the two countries had met at the new Wembley Stadium and the game ended in a 1-1 draw.
Charlie was no stranger to Wembley having been West Ham's trainer a year earlier in the famous 'White Horse Final' against Bolton Wanderers. 
When King left in 1932, Charlie was chosen as his natural replacement. In 1940, he was back at Wembley as manager of the West Ham side that won the Football League War Cup.
He remained manager until 1950 when he handed over the reins to his hand-picked successor, Ted Fenton. To mark his 50 years of service with the club, West Ham United held a testimonial match in 1950, the first such game to be hosted by the Hammers, in his honour against Arsenal, which attracted a crowd of 18,000. Among the guests was 'Forces Sweetheart' Dame Vera Lynn, who lived next to the Paynter family in Ladysmith Avenue. 
Charlie died in December 1970 at the grand old age of 91, having proudly witnessed the Club win their first FA Cup in 1964 and enjoy European Cup Winners' Cup glory the following year - the ultimate reward for the work he had begun 68 years earlier.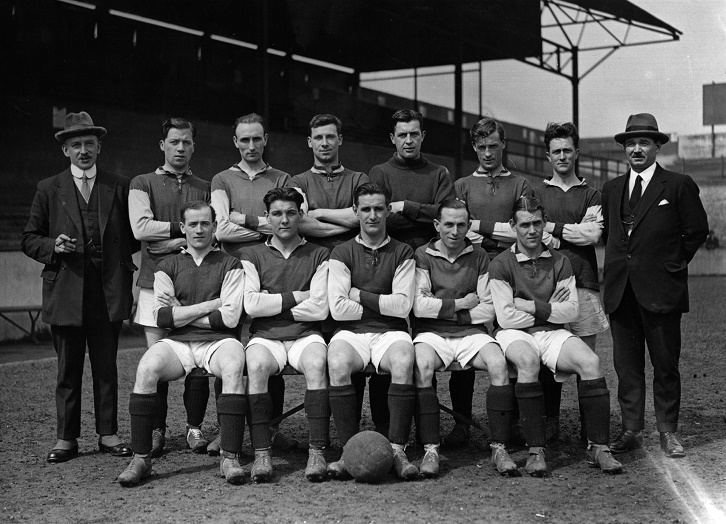 Alan Paynter, one of Charlie's grandsons, led family members at the unveiling last Thursday and said: "My grandfather was totally dedicated to West Ham all his life. The plaque is a fitting tribute to his contribution both to football and, more generally, the people of Newham."
Joining Alan at the unveiling were his brother Bob, Anne Paynter - wife of Charlie's third grandson Neil, Charlie's great-grandaughters Sarah and Louise, great-grandsons Lee and Mark, and three great-great-grandchildren, George (ten), Ethan (seven) and Evie (four).
Councillor Ken Clark, Newham Council's Cabinet member for building communities, public affairs, regeneration and planning, said: "Charlie Paynter is an iconic figure in the history of West Ham United, with his career the epitome of the family club tradition it has been built on.
"He showed amazing dedication to the club, helping them win their first trophy. For these reasons alone it is only right and proper that we mark his achievements with a lasting memorial.
"Charlie is one of a host of famous people including sporting greats, philanthropists and political figures that have called Newham home. We want to highlight their time in the borough and blue plaques are a perfect way of doing just that."