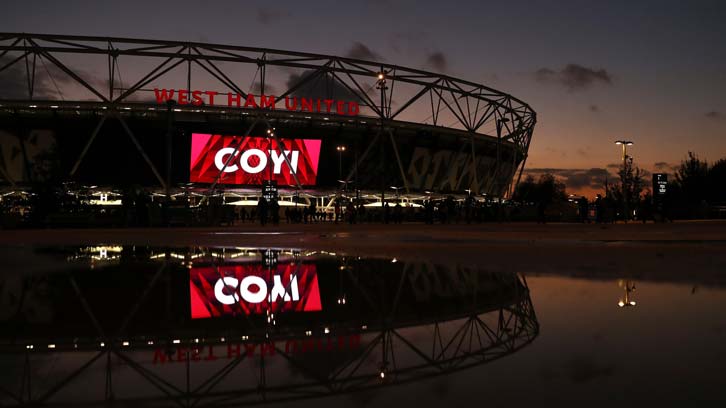 West Ham United welcome Chelsea to London Stadium for an unmissable Premier League London derby on Monday 6 March and, with this match moving to an evening kick-off, if your child Season Ticket Holder can't make it you can upgrade to an adult ticket at a discounted rate.
The Hammers will be looking for a second home win over Antonio Conte's side this season, following October's 2-1 EFL Cup win, when Cheikhou Kouyate's stunning header set us on our way to victory.
With three Premier League points up for grabs, it promises to be an exciting evening at London Stadium as the Hammers attempt to cement their position in the top ten.
You could upgrade your child's Season Ticket to an adult ticket from as little as £20, with full upgrade prices as follows:
Band 1 £35
Band 2 £30
Band 3 £27
Band 4 £25
Band 5 £20
To upgrade your Under-16 Season Ticket, please call 0333 030 1966 (option 3)* now! Please note that Season Ticket upgrades must be done over the phone.
Once a ticket is upgraded, it can no longer be relisted on the Ticket Exchange.
Be there for this mouthwatering derby duel and upgrade now if your child can't make the 8pm kick-off.
Meanwhile, the Ticket Exchange is now open for this sold-out fixture. So, if you are a Season Ticket Holder and are unable to attend, you can alternatively relist your seat now, earning you Club Cash to spend on Club ticketing products - including upgrades for this fixture - and giving a fellow Hammers fan the chance to attend.
*Phone lines are open 9am-5pm Monday to Saturday