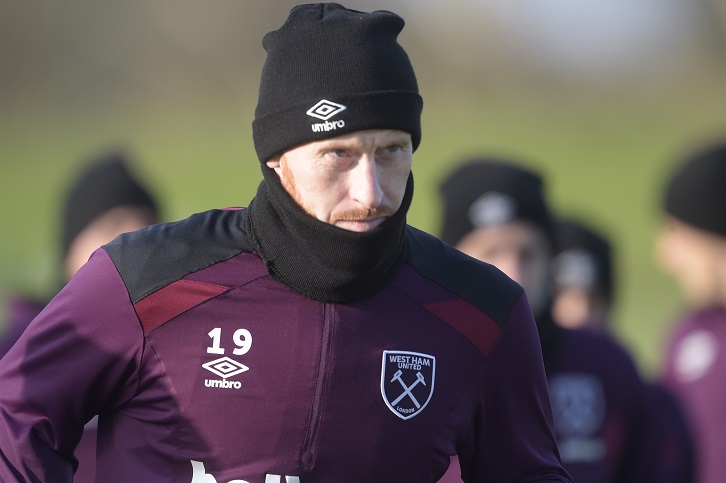 West Ham United complete their calendar year at London Stadium with the visit of Newcastle United this weekend.
While the Hammers are unbeaten in their last three home Premier League matches, the Magpies arrive having lost nine and won just one of their last 13 top-flight fixtures.
Those records might be irrelevant come 3pm on Saturday, but James Collins says there will be plenty of belief in the Claret and Blue camp as kick-off approaches.
"We're full of confidence, as you might expect," said the No19. "A few weeks back, the confidence was low and people were probably fearing the worst with the games that we had, but it shows the character of the lads to come through and get seven points from the last three games.
"We've got a big game against Newcastle, but our confidence is high and I'm sure we can get another three points.
"We were happy we played Stoke last week after the power cut threatened to have the game postponed, because we thought it was a good time to play them, and hopefully that's the case again on Saturday."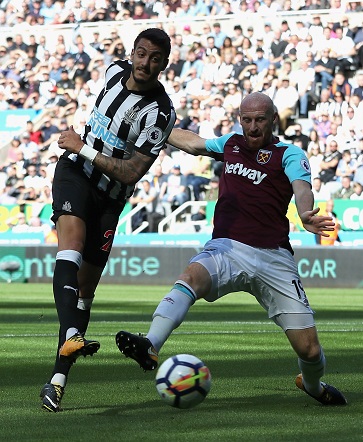 He may be 34, but the veteran is still doing what he does best whenever he is called upon, most-recently in last Saturday's victory at Stoke.
There, on his return after three months out with a calf injury, Collins pulled out his full defensive repertoire
He made 18 trademark clearances, blocked three shots and made one vital interception to lead his team to another deserved clean sheet – his 73rd shutout in 270 top-flight appearances.
"I enjoyed the game at Stoke! It was nice to be back in the team, a team that's been playing well, and to get the three points.
"As usual, I used every bit of my body to get the ball away or stop it going in the net. You're always going to get that at Stoke, though, as they are that sort of team. It played into my hands a little bit, I thought I played well and thoroughly enjoyed it.
"As a team, the boys have defended well in the last few Premier League games and we've got three clean sheets, which has really bred confidence. We got three goals last week, which was even better."