David Moyes enjoyed speaking to the broadcast media ahead of Wednesday's Premier League derby with Arsenal at London Stadium.
The West Ham United manager was all smiles after recording his first win as Hammers boss against champions Chelsea at the weekend.
Now, with match-winner Marko Arnautovic returning to his best form, Moyes is relishing the midweek clash with old foe Arsene Wenger and the Gunners...
I enjoy that winning feeling
Saturday's win over Chelsea was my first as West Ham United manager and was certainly what I wanted from the game, and what the team wanted.
I could sense the team's attitude was improving all the time and we are having to change a few things around so, at the end of the game, it was a brilliant result for us to beat Chelsea at home.
Chelsea had gone eight games unbeaten and had a really great record, so I'd have to say it was a great result for us and, in the end, hopefully it's a valuable three points come the end of the season.
I don't know if there was a gloom when I took over, but I certainly arrived to work with a team that had struggled to win any games.
I have to say I've really enjoyed my time here and I'm really enjoying coaching and working with them.
What I really enjoy is winning and I got a great win on Saturday to go with how I'm feeling!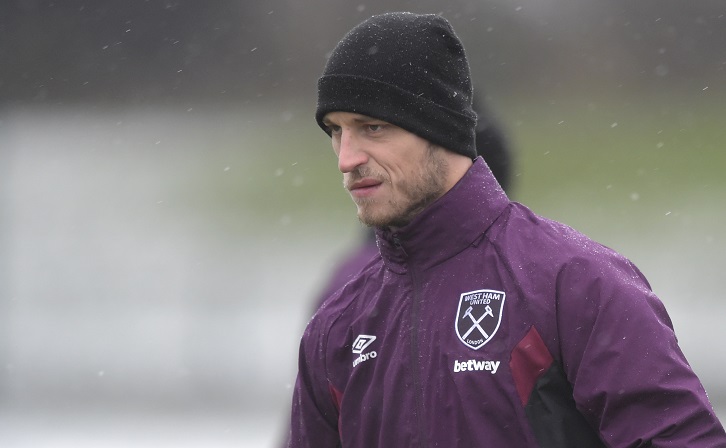 Marko's form shows players are taking responsibility
People have commented positively about the form of Marko Arnautovic in recent matches.
Ultimately, Marko has come as a big signing with big expectation here. Everybody knows he is a really good player, he was a really good player at Stoke City, maybe of a type, and we had to make sure we got at least out of him what he showed at Stoke City, and if we can get any more than even better.
We've told the players we need to work a bit harder and play more together as a team and, if we do that will help us get results.
Am I more ruthless as a manager now than I have been in my previous roles? I could possibly say that but it's always been my style. Players have changed and sometimes they can't take it when they're getting it.
In days gone by you'd hear all about hairdryers and all that, but the players are less and less accepting of that nowadays!
I've had no real need to be ruthless since I've come to West Ham, though, because the players are giving great effort. If they didn't get their effort right, I'd certainly let them know.
I said to the players when I came in, 'Don't be telling me at lunchtime that you're working too hard' because before it was down to them perhaps not doing enough. Players have to take a bit of responsibility as well.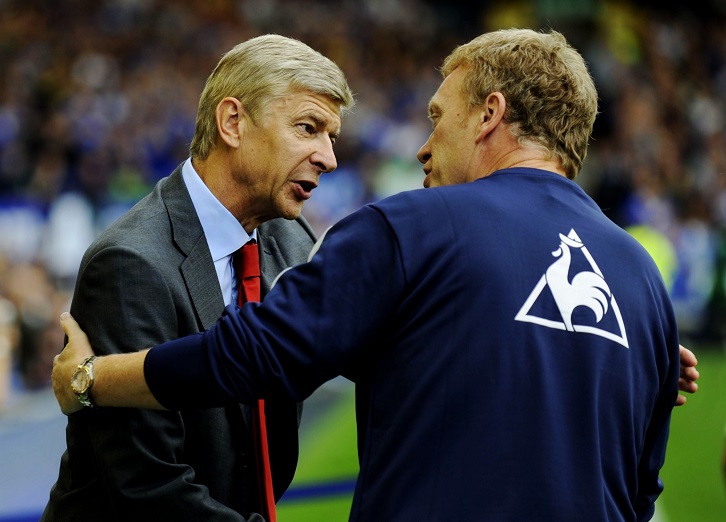 We'll have to work hard to keep Arsenal out
If you talk about Arsenal, they're a really good football team with excellent players in their side, but we need to find a way of getting a result. That's what we have to do here at West Ham.
We're in a run of really difficult games. We picked up three vital points on Saturday and we're aware of Arsenal's qualities and, if we can score another early goal, we'll be thrilled.
Arsene Wenger has had great longevity and his energy to keep doing the job in a really difficult time for football coaches to be in a job so long, he's done a brilliant job at Arsenal over the years and I respect him for the work he does. I want to beat his Arsenal teams every time I play them but I have to admire anybody who can put that amount of effort and energy into one club.
I really like Aaron Ramsey and it will undoubtedly be to Arsenal's detriment if he is not available for Wednesday's game. I tried to sign him for Everton before he went to Arsenal and he's turned out to be a terrific player, as everybody knows.
Jack Wilshere is also an excellent footballer, but maybe had a few injury problems have kept him back a little bit.
I'm not an expert on Arsenal and I couldn't tell you if they are a better side with Aaron Ramsey or Jack Wilshere, but whoever will be play will be good players.
Olivier Giroud scored against me last year at Sunderland. He's important for Arsenal and gives them another option, but who knows if he'll start after he scored off the bench on Sunday?
Overall, they've got good forwards and a good team and we'll have to work hard to keep them out.