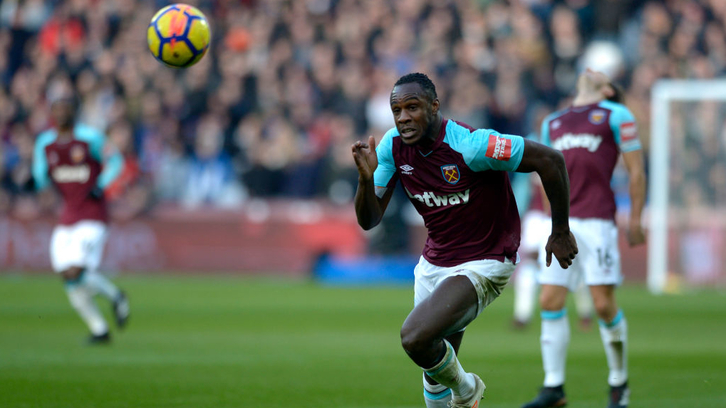 Michail Antonio has hailed the support the West Ham United fans offer the team and has called on them to play an 'important role' in Wednesday's Premier League clash with Arsenal.
London Stadium omitted a thunderous noise on Saturday as supporters cheered the Hammers on to an impressive 1-0 victory over reigning Champions Chelsea, while the backing in recent matches against Leicester City and Manchester City has also been praised by manager David Moyes and other first team players.
Antonio has added his voice to the list of individuals who have noted the incredible support from the West Ham faithful, revealing that the support serves as inspiration to himself and his teammates.
The 27-year-old has called on the fans to again bring the noise against Arsenal, to push the Irons on to another victory.
[The fans] give us the extra 10% we need...it's another London derby and the fans will have another important role to play.

Michail Antonio
When asked about the fans' support Antonio said: "It's massive. It gives us the extra 10% we need. We're out there and we're building. We've not been winning games so our confidence has been a bit low, so the fans being behind us gives us that lift, that extra boost, to go out there and run more and do more.
"It's another London derby on Wednesday and the fans will have another important role to play – to make sure we can really hear them!"
The Hammers were hailed for their efforts in the victory against Chelsea but Antonio reckons that the bar was set in the trip to the Etihad Stadium a week prior.
"I think we set the bar against Manchester City," Antonio added. "We showed we can press and can be in a game against the best. They are top of the league by eleven points and we've held them until 80-odds minutes. We showed our resiliency and then we've gone and beat the Champions.
"We've set the bar and we don't want to drop the standards below it. We believe we can go out there, and as long as we have the work-rate, the fans are behind us, we can do it."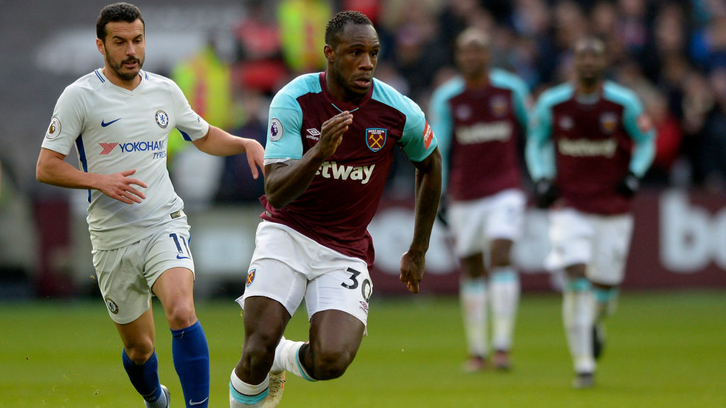 West Ham were on the receiving end of a pair of defeats at the hand of Arsenal last season but Antonio insists that it's not about what the Gunners can do, but what West Ham can instead do to Arsene Wenger's side.
And the versatile forward is confident that he and his teammates will have a gameplan that can halt the north London side.
He added: "It's not about what they do, it's about what we can do to them. That's exactly the thing we were concentrating on against City and what we were thinking about against Chelsea.
"Everything we thought we could do to them, it worked for us, so we will have our game plan against Arsenal and we think it will work for us."