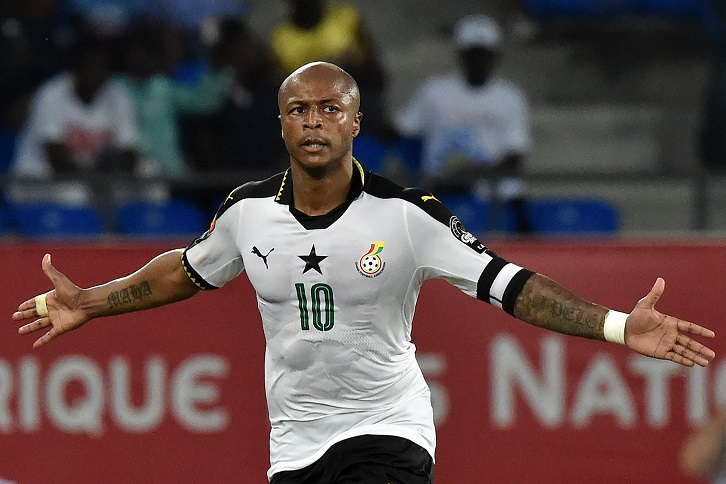 Andre Ayew knows this is a make-or-break week if he is to fulfil his ambition of playing for Ghana at a third FIFA World Cup finals.
The West Ham United forward travelled to the 2010 and 2014 tournaments, inspiring the Black Stars to the quarter-finals seven years ago – the farthest an African nation has ever advanced.
To complete a personal hat-trick, however, Ghana need to win both home and away against Congo to give themselves any chance of overhauling CAF Group E leaders Egypt and qualifying for next year's finals.
"I've been to two but we're in a difficult spot at the moment," he said. "We're in a difficult spot, but hopefully we're going to make it to the World Cup.
"It's an important year for us and if we do it, we'll turn something that was impossible into something possible, so our country would be on fire. We're going to try to make it happen. We have the belief, we have a great squad and I think we can do it.
"I'd like to go to my third World Cup. It's not every player who has the chance to go to even one World Cup, so if I have the opportunity to go to a third one, I need to do everything possible to make that happen."
We're going to try to make it happen. We have the belief, we have a great squad and I think we can do it

Andre Ayew
Ayew has long been one of Ghana's footballing superstars.
The son of three-time African Footballer of the Year Abedi Pele, the forward has been capped 75 times and appeared at seven major tournaments.
However, despite the presence of Ayew and a host of other top players, Ghana are without a major title since his father helped the Black Stars win the Africa Cup of Nations in 1982 – a 35-year drought he is desperate to end.
"Ghana is as obsessed with football as England, if not more. There is a lot of pressure, there is a lot of demands, there is a lot of everything!
"It's my country, I love to be there, and if there is one I thing I know, it's that I am very proud to be Ghanaian and to represent my country at the highest level.
"Being the player I am and have been for my country and the clubs I've played for, and the opportunities it has given me to meet the most important people in my country, I know the responsibility I have to my country."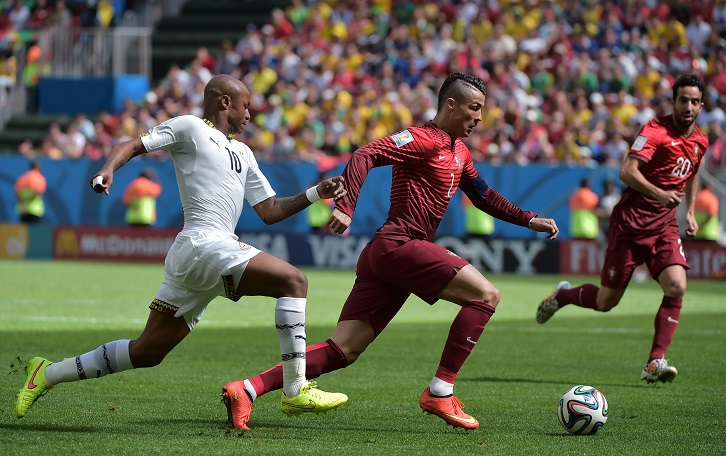 While the odds may be stacked against Ayew leading Ghana to their fourth straight World Cup finals, the 27-year-old is not prepared to give up a dream he shares with every one of his football-mad compatriots.
"I know what all Ghanaians are expecting for me and it's not something little, but I made them feel that they can believe in me and put their trust in me. I've done it in my national teams and my clubs and I'm going to do everything I can to make sure they are going proud.
"I know that, whenever I am on the pitch, the whole of Ghana is behind me. I am very proud to be an ambassador, not just for Ghana, but for the whole continent and I want to make my continent proud every time I am on the field."
Ghana tackle Congo in Kumasi on Friday 1 September at 2.30pm BST before travelling to face the same opposition in Brazzaville on Tuesday 5 September at 7.45pm BST.