Interviews
Lanzini is big Barkley fan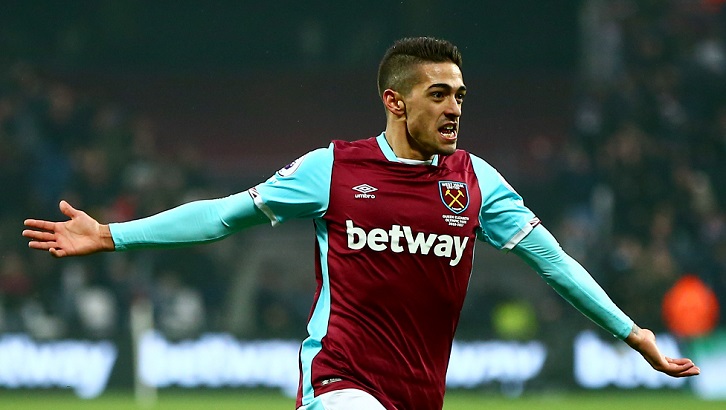 Manuel Lanzini is a big fan of Everton attacking midfielder Ross Barkley
Hammers No10 says Barkley should relish the pressure being put on him to perform
England international is nine months younger than West Ham United's Argentinian star
Manuel Lanzini has urged fellow attacking midfielder Ross Barkley to relish the pressure being put on him to perform.
Born nine months apart in 1993, expectations have been high on the West Ham United No10 and Everton No8 since both were schoolboys.
Lanzini won titles with River Plate in his native Argentina and Fluminense in Brazil as a teenager before excelling in his first two seasons with the Hammers, while Liverpool-born Barkley has spent almost his entire professional career in a Toffees shirt, being tipped for great things.
Capped 22 times by England, Barkley's talent has already been rewarded, but some critics have recently claimed the 23-year-old needs to do more with his undoubted ability.
Lanzini, who turned 24 last month, is not one of them, and has encouraged the man he will share the London Stadium pitch with on Saturday afternoon to keep doing what he does best.
"Of course I have seen Everton and they are a very good team with very good players," Lanzini began, when asked about this weekend's high-flying visitors to east London. "Ronald Koeman has a good striker in Romelu Lukaku, who is an amazing player, but we also have very good players. The game is going to be a good one.
"They also have Ross Barkley, who is a very good player. I don't think he is thinking about the pressure people are putting on him, because there was a lot of pressure on him last week and he played really well against Hull City.
"He has a good touch, good finishing and good recovery, so he is a very good player. I don't think the pressure is a bad thing for him.
"Speaking personally, it's not easy when the pressure is on you, but it's not difficult either, because I like the pressure and the responsibility of the team and of the people to be on me. This is football and you need pressure for motivation."
Lanzini himself may be small in stature, but his diminutive appearance marks a strong character and a steely determination to succeed honed during his formative years at Buenos Aires giants River Plate.
I like the pressure and the responsibility of the team and of the people to be on me. This is football and you need pressure for motivation

Manuel Lanzini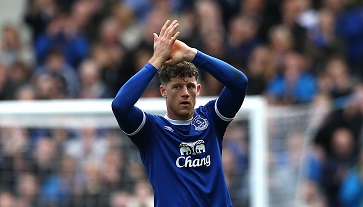 There, he debuted at 17 and was handed the coveted No10 shirt while still a teenager, before inspiring Los Millonarios to the Primera Division title in 2014.
Belief and confidence, the South American continued, are vital to success on the pitch.
"I think confidence in football is very important, because when you have confidence you can try anything and it's OK," Lanzini explained. "The last game with Sunderland, for example, we played very well in the first 30 minutes but, after they scored, the game was difficult because they pressed us. We have been working on this and we will be OK on Saturday.
"When you play with smiles on your faces and joy in your heart, football becomes easier, but sometimes you also have to be serious. It is about getting the balance right.
"We need to take points [on Saturday]. It's difficult because this season has been difficult for us, but now is the time to work hard and to think about the game with Everton. It's going to be a very difficult game, but we are ready to work and ready to play and that's it."
Lanzini has netted seven times in the Premier League this season, eclipsing his tally from last term, when one of his six strikes was an exquisite curler in the 1-1 Boleyn Ground draw with Everton in October 2015.
He would love to repeat the trick in a home win that would take the Hammers onto 40 points and, most likely, secure their top-flight status.
"It was one of my best goals for West Ham!" he smiled. "I was very happy with that goal and I would love to get another one on Saturday, because this game is important for us and we need to win."