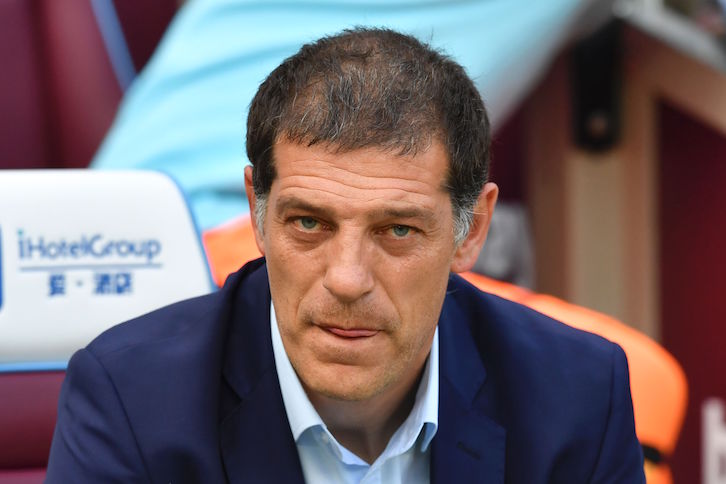 These have been testing times for Slaven Bilic and his players in recent weeks, but in an exclusive interview the West Ham manager insists they are doing everything to put things right and are remaining positive as they look to turn the season around.
With five defeats from the opening six Premier League games, the Hammers manager knows the importance of getting back on the winning trail when they face Middlesbrough at London Stadium on Saturday.
Bilic and his players have been working even harder on the training pitch to address the situation and the players have spent more time together as they look to re-produce the form which saw them enjoy a memorable final season at the Boleyn Ground.
The Hammers boss has no doubts there is enough quality in the team to move away from the bottom three and hopes to see a big improvement on Saturday.
Bilic said: "The start was not the one we were expecting considering the great season we had last year and the move into the new Stadium.
"Things are not going well for us on the pitch, but we are positive and are working hard in training to put things right.
"We have had four defeats which we are not used to, but we have done lots of analysing, hard training, hard work and the atmosphere is good.
"It is not flat and we are very positive in the training sessions but we have to produce that during games and start winning games and that will bring the situation back to what it was last season.
"No-body can change it apart from us, starting with me. I am the manager and it is my team. It is the team that made us all proud last season. We have to change the situation.
"We cannot wait for it to change and have to act. We need to dig in harder and believe in ourselves."
Bilic has nothing but praise for the support that West Ham fans show towards the team and has called for them more than ever to get behind the side.
Bilic added: "This is the moment when we need them. We feel the fans support and all that I ask from them is that they stay behind us.
"It is a big part for us to feel good at home. We want the fans to see their team winning and go home happy. It is the same with the players.
"This is a new ground and different to the one we played in but we have to make it our home."