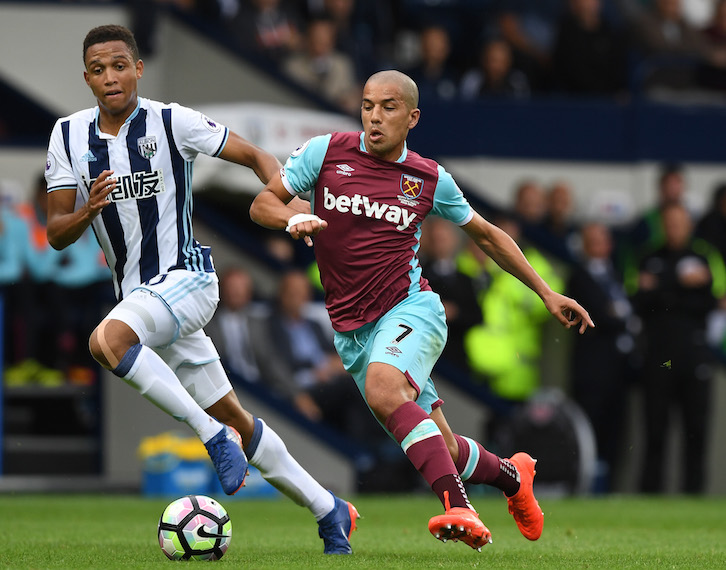 Sofiane Feghouli is keen to help West Ham get straight back on the winning trail and is pushing for a starting place against Accrington Stanley in the EFL Cup third round on Wednesday.
Feghouli started the season in impressive fashion following his summer move from Valencia, but unfortunately picked up a hamstring injury during the final pre-season game against Juventus and was forced to miss the start of the campaign.
The Algeria international has now made a full recovery and made his Premier League debut during the 4-2 defeat against West Brom on Saturday.
Despite the disappointing defeat at the Hawthorns, Feghouli says the players are determined to put things right and will learn from their defensive mistakes.
Feghouli said: "In the first half we conceded three and got ourselves into trouble through our own errors. We saw an entirely different side to the team in the second half and now, we need to do everything we can to win our next game in the League Cup.
"Each and every one of us will take a long look at ourselves and we all know that we need to do more when we wear the West Ham colours.
"I was disappointed with my first Premier League game. Personally, I don't like losing and I am unhappy on the team's behalf and of course, for the fans that travelled to see us. We have another game on Wednesday and we need to react straight away and get the win to take us forward.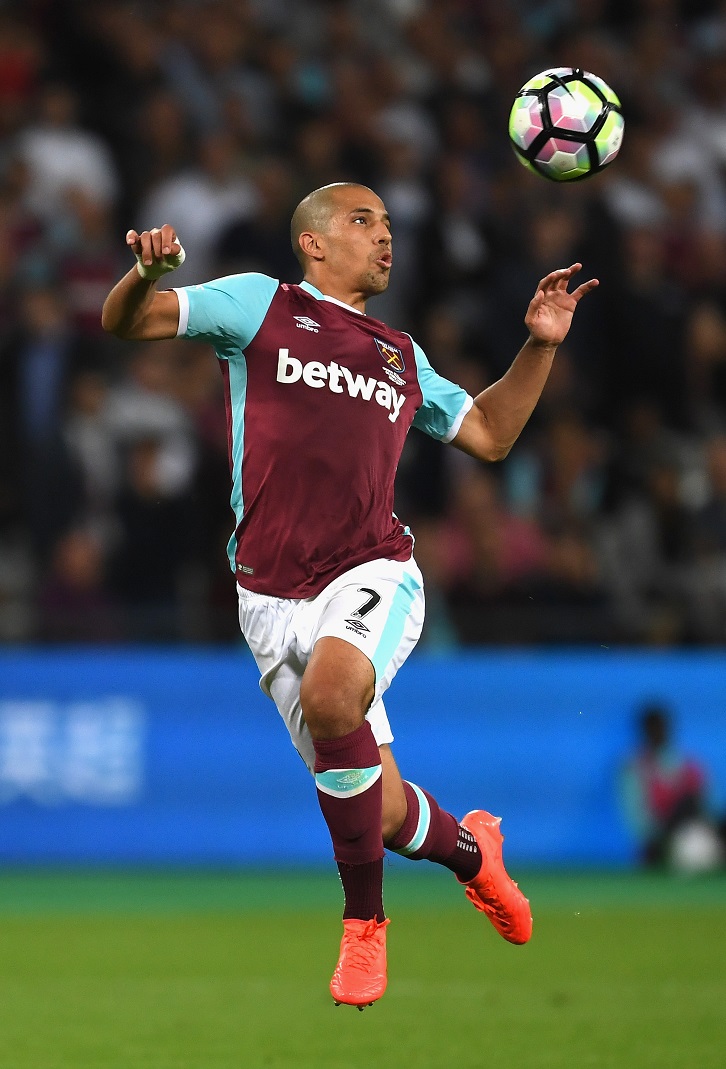 "We are a good team with some great players, but we need more from everyone in the squad, and I will be the first to try to give more.
"We can't afford to make any mistakes and as I said, we all need to evaluate our performances and to do more. We can't just play one half of football, we need to give 100% and be fully concentrated for ninety minutes in every game."
Following a frustrating start to the campaign, Feghouli is now hoping his injury problems are behind him and hopes to show his best form, starting at London Stadium on Wednesday night.
Feghouli added: "I was injured for a little bit, but now I feel really good.
"I played with the reserves last week and on Saturday, so I will be available to the coach. I want to play in every match and want to play 90 minutes in every game.
"I am hungry and I can't wait to defend the colours of West Ham and to help my team to improve in the coming weeks."