West Ham United Women's players Mackenzie Arnold, Lucy Parker and Emma Snerle went to watch the next generation of players in action last weekend, as two of the Hammers' Sister Clubs, Tigers JFC and FC Redwing joined forces to host their Weetabix Wildcats Football Festival Day.
Over 125 young girls took part in the Football Festival at the Britons Academy school in Rainham, home of Tigers JFC on Saturday morning, with General Manager, Aidan Boxall accompanying the three players at the event. 
Weetabix Wildcats is an FA initiative designed to inspire girls aged between 5-11 to get involved in football.They provide girls with regular opportunities to play football and take part in organised sessions in a fun and engaging environment.  
The tournament saw two of West Ham United's Sister Clubs link up for the very first time, with Arnold, Parker and Snerle offering words of encouragement to teams on the sidelines, taking questions and then presenting every participant with a medal at the end. 
There was even time to pose for photographs and sign shirts at the end - with our club photographer capturing all of the best of the action from the event in the gallery above!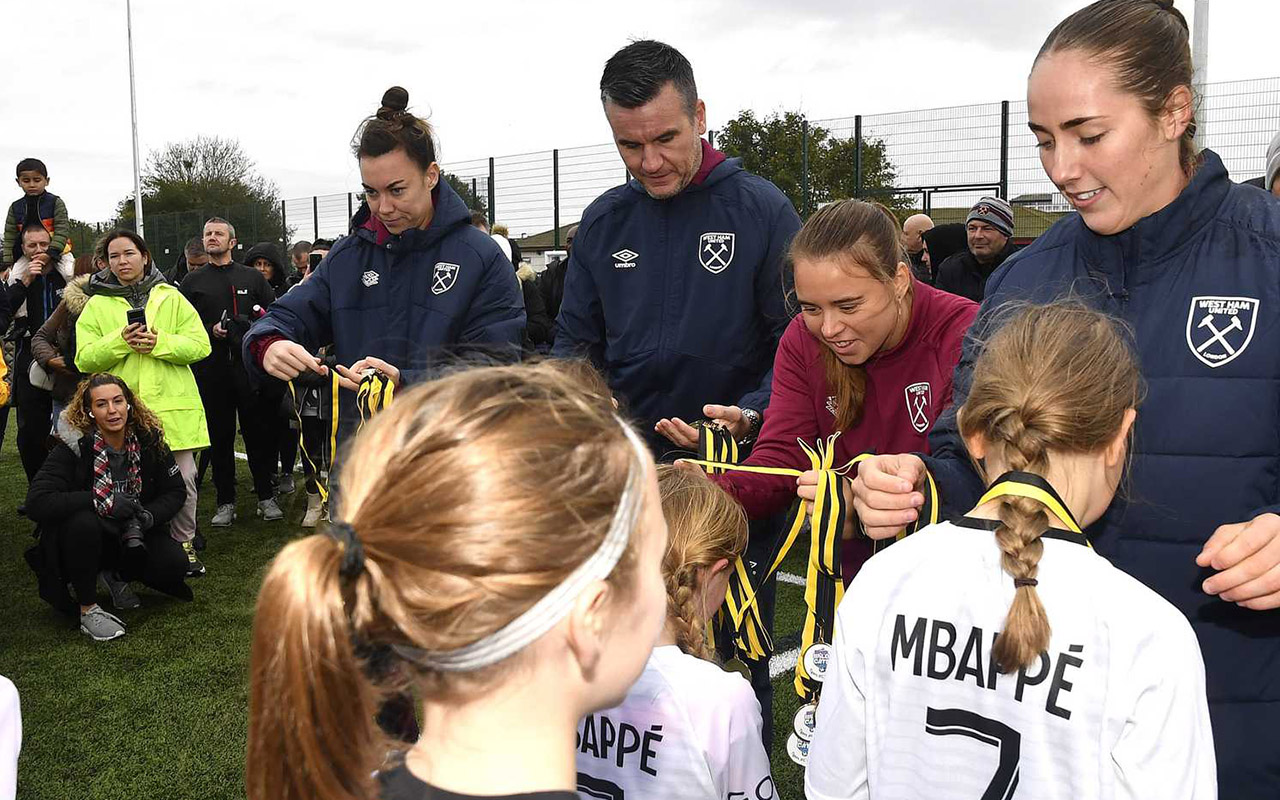 "It's fantastic for myself and the girls to come and support local football like this," Parker explained.
"It shows how far our game has progressed in such a small amount of time. I didn't have the opportunity to play in teams with girls, I had to start out in a boys team - so for these girls to have the opportunity to have a day like this with over 125 other people is brilliant.
"It creates a really good environment for them to explore football, and hopefully will inspire some of them get serious with it later down the line."
Keith Di Palma, Chairman of Tigers JFC and Wildcats Co-ordinator was delighted with the turnout and hopes to able to host further Festival Days with other West Ham United Sister Club partners. 
"It's been a fantastic day, and I'd like to thank everyone that helped pull the day together. To get all of these young players in a football environment, it's so important in helping them get to know teammates and other people. 
"It's about getting players used to playing against other people in a controlled and fun way, and we've been able to do that today which is amazing. 
"I've been able to put six new girls teams into the league already this year, so you can see that the growth is there and young girls want to take up football.
"After Christmas, we're hoping to involve some of the other West Ham Sister Clubs and really grow our partnership with all of them."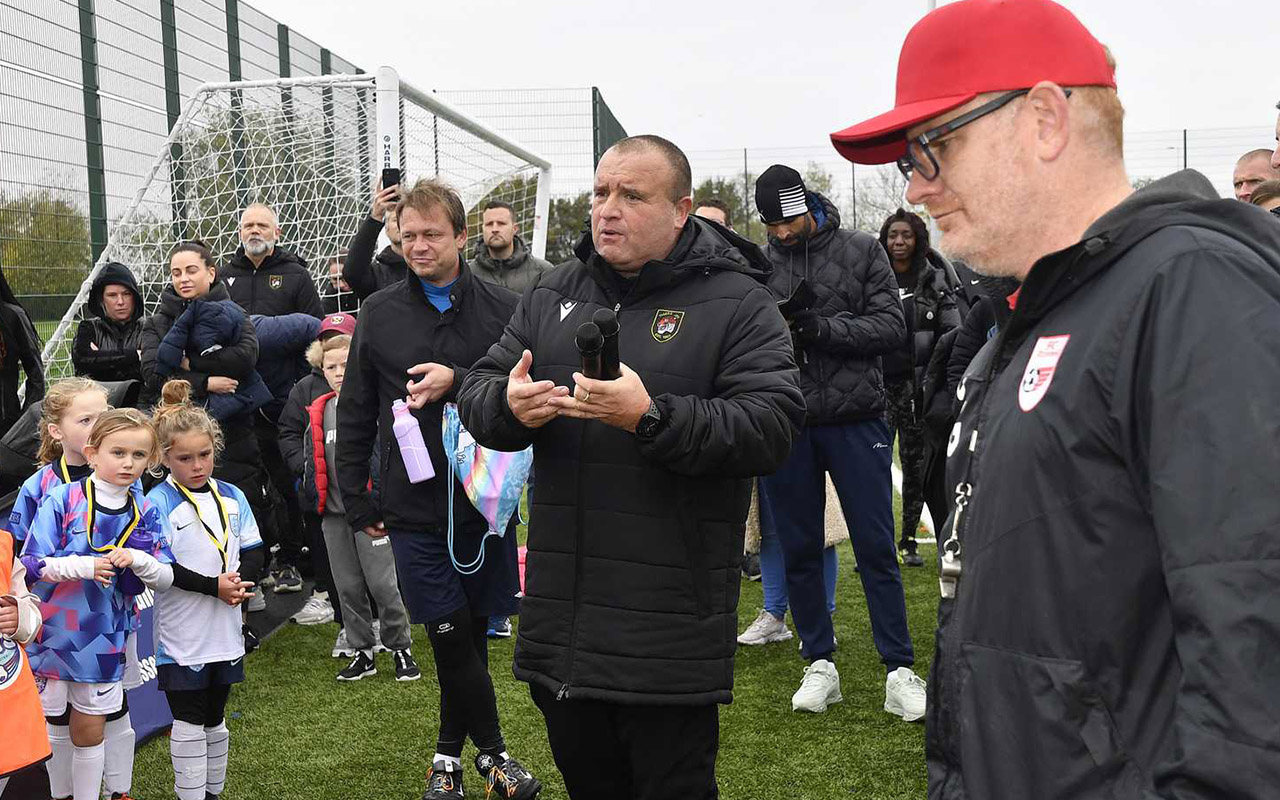 Mark Gordon, Head of Academy at FC Redwing Girls said that the Festival couldn't have gone any better. 
"What an amazing day," Gordon beamed. "We've been looking to put this event on for a while now, and then Keith phoned me up and said, 'let's do this.'
"We're the two biggest Wildcat centres in Essex and to get the amount of girls that we've had today come down and have fun is superb. 
"What's really important is that interaction that the young players can have with the players that come down from West Ham United. It was superb to have Lucy, Emma and Mackenzie here today because it allows them to essentially interact with their idols.
"It just shows what a great state girls football is in at the moment. The fastest growing league in the county is the Essex Girls League, so events like this just shows you the appetite that there is to play football," he said.  
For more information about Tigers JFC and FC Redwing Girls, and the sessions that they provide for young girls, please head to their respective websites by clicking above!