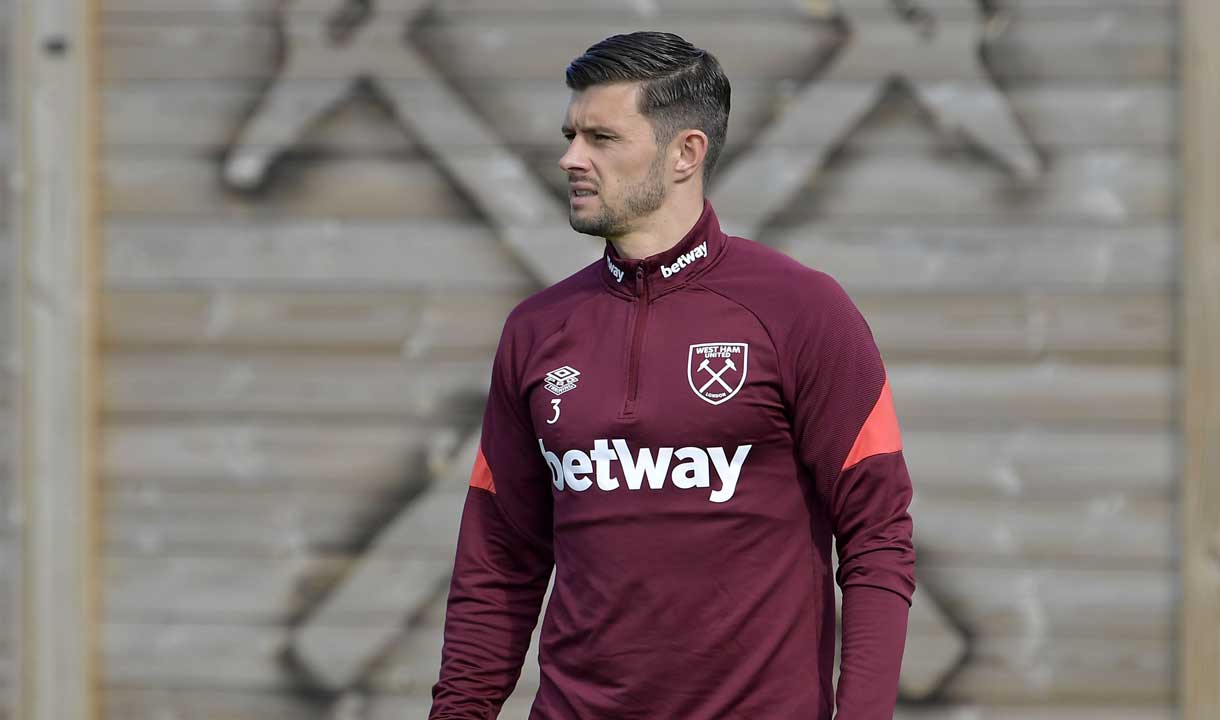 Aaron Cresswell says his West Ham United team will be ready for the challenge laid down by Leeds United at Elland Road this Saturday.
The Hammers' busy September schedule continues with the trip to Yorkshire, hot on the heels of successive battles against Manchester United in league and cup.
With the wins in those matches being split between the sides, the West Ham No3 wants to use the momentum gained from Wednesday's Carabao Cup victory at Old Trafford to good effect.
And while Marcelo Bielsa's team are yet to win in the Premier League this term, Cresswell is well aware that they will pose a unique - and considerable - threat.
"They'll be very hard-working and I think they're a very good side," he said. "They run all over the pitch. We played them away last year and we won 2-1, but the energy levels that their boys have were very strong.
"It's strange when a team goes one v one with you all over the park, the left-back going to the right wing and he'll stay with his marker or whatever, but they're a fantastic team and I'm sure it's going to be a tough game on Saturday."
Cresswell says the Hammers have the winning mentality needed to overcome that and is determined to maintain their fine start to the season.
"I think we've taken the momentum from last year through to the start of the season," he continued. "It all began in pre-season. We had some tough games, but we didn't lose any of them. It's always good to have high standards whether you're playing against Celtic, or with all due respect, Leyton Orient in League Two.
"We kept our standards high and took that right through to the start of the Premier League season.
"It's going really well, the atmosphere in training is fantastic, everyone is in a positive mindset going into games and it's just a great place to be."