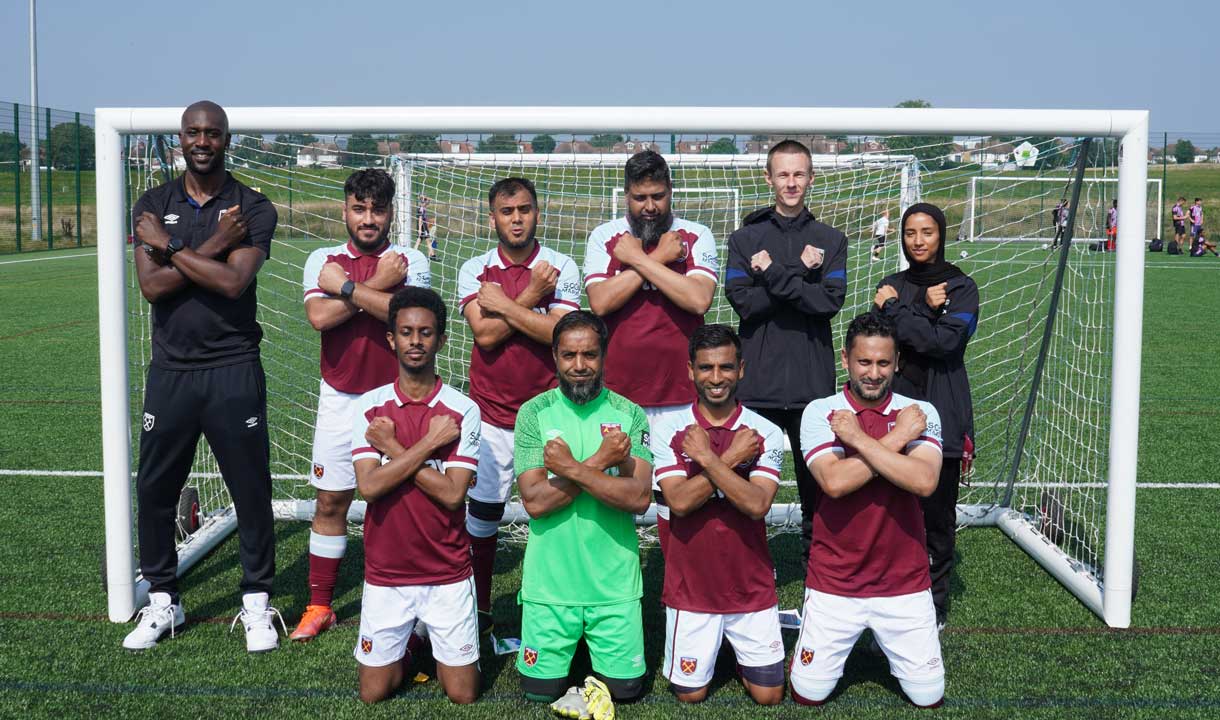 West Ham United great Carlton Cole helped the Club and Foundation say 'Thank you' to local NHS staff by coaching a team of healthcare workers at a London-wide tournament recently.
Former Hammers and England striker Cole coached a team from Barts Health NHS Trust who represented West Ham at the London United tournament.
The event, which was put on with support from ex-West Ham star Joe Cole's 11 Foundation, saw six-a-side teams representing 14 London clubs do battle at Gunnersbury Park Sport Hub in north London.
"West Ham United Foundation have always been an advocate to support the local community and from that it stretches on to the hospitals, and if you know anything about what's happened in the pandemic, the NHS have been monumental in keeping us afloat," said Carlton. "The fact that West Ham United are involved in something like this and supporting the NHS staff is the massive thing for all of us, because we are all connected in some way to the NHS." 
Although the team didn't get the results they wanted, Carlton was impressed with their effort levels, stating: "It was quite funny because there were a load of players that wanted to put on the West Ham shirt and represent the colours in the right way. They were really passionate, everyone wanted to win. As soon as they put on that jersey they knew it was time for action. Fair play to our players, they really wanted to bring it home, it wasn't to be, but they did their best."
Winners of the men's competition were Chelsea and Westminster NHS Foundation Trust (West Middlesex University Hospital), who were representing Brentford FC Community Sports Trust, and, the women's champions were The Whittington Hospital, who represented Arsenal in the Community. 
Barts Health NHS Trust Team Captain, Mohibur Rahman, said: "The last 18 months have been really tough. Since the pandemic things have been difficult in terms of the lockdown, not going out and not doing any exercise had a huge impact on mental health for a lot of people. When events like this take place, just being able to talk to someone and see familiar faces is huge.
"This has been great fun, a huge event, the dream of being able to meet players like Joe Cole and Carlton Cole, being able to have Carlton next to you and to bounce off him with all his professional experience, is a huge, huge mental boost for us and a huge lift for the team."
Sir David Sloman, NHS Regional Director for London, commented: "I'm incredibly proud of our brilliant NHS workers for their hard work and unwavering commitment to patient care over what has been an extremely challenging year. They deserve to have some fun and what better way than by bringing together the capital's two main loves – the NHS and football!"