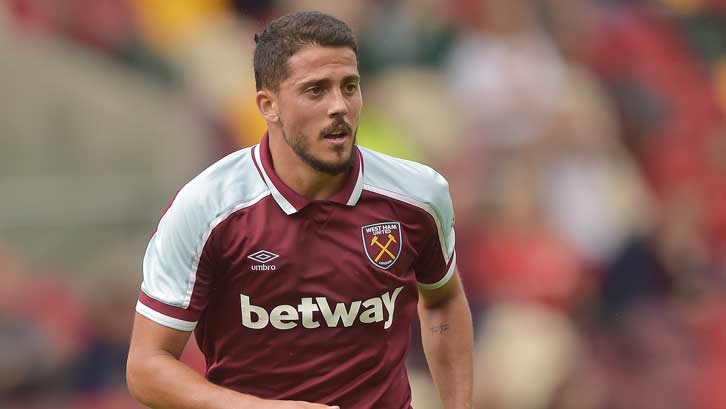 Pablo Fornals wants to make West Ham United supporters proud when a full-strength Claret and Blue Army return to London Stadium.
The Hammers will welcome a capacity 60,000 crowd back for the first time since 29 February 2020 when Leicester City visit in the Premier League on Monday evening.
And, having finished sixth in the Premier League and qualified for the UEFA Europa League group stage in the absence of the vast majority of supporters last season, Fornals is eager to show the fans what they have been missing when David Moyes' side host the Foxes in front of a full London Stadium and a live worldwide TV audience.
The Spain midfielder has been in good form, too, helping West Ham clinch European qualification with two goals and an assist against Southampton on the final day of last season, and grabbing another assist and winning a penalty in the opening-day win at Newcastle United last weekend.
So he was understandably in a positive mood when he sat down with Premier League Productions ahead of the Monday's match…
Pablo, first off, how are you?
"I'm really happy to be back playing matches and to start a new season. The summer was short but that's the same for everyone, always the holidays are short, but I had a really good one spending time with my family and that's all I needed."
But I heard you were missing your teammates over the summer?
"I don't feel football is my work, but my passion, so when I go more than one week without doing it or being with my teammates, I feel I need it again! I missed everyone. It's really good dressing room and a really good team, not just on the pitch but outside the pitch as well, so everyone was missing each other. I talked with a few of them during the summer, so that was good."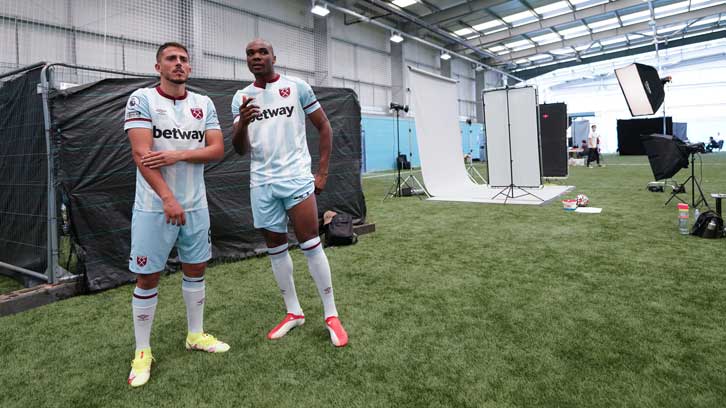 Before you got to have your holiday, you got to train with Spain ahead of Euro 2020, so how was that?
"It was unbelievable. It was like a dream because I felt I finished last season really well. I couldn't be with the national team in the Euros, but I was really close to being with this unbelievable national team."
West Ham finished sixth last season, so how important is it to continue that momentum at the start of this season?
"It's massive for us because we're going to have four competitions this season. Obviously, we want to try to keep passing rounds in the Premier League and in the cups and the Europa League, but next season of course we have to be in the Premier League, so we have to be focused on that as well."
You have switched your squad number to eight, so what's the story behind that?
"Before West Ham, I played in Villarreal with the No8, so when Felipe Anderson left the team. I was really close with him and he said 'Please, Pab, take the number eight' and I asked the skipper, Nobes, with whom I have to talk to change my number and he said 'Please speak with Jamo the kit man and I'm going to support you in your decision'. The kit man spoke with the Gaffer and all of them said 'Yes, no problem to change the number', so I'm really proud and really happy to take this number again."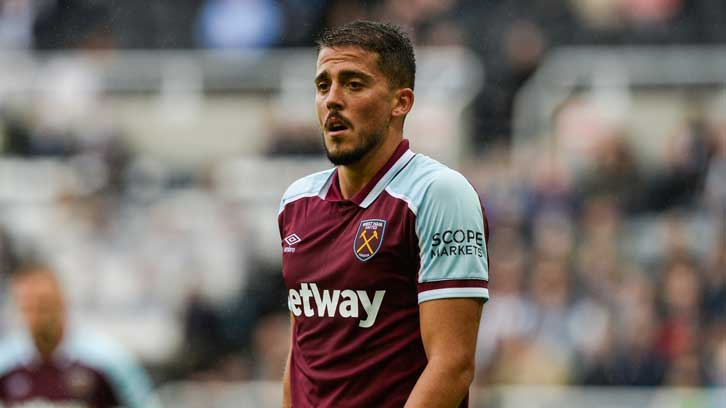 I hear your footballing idol was also a No8?
"Yes, not just for me but for my whole country, Andrés Iniesta was one of our idols because he scored the most important goal for our country [in the 2010 FIFA World Cup final against the Netherlands], so it's a great number."
You ended last season with two goals against Southampton at London Stadium, so what's your goalscoring target this season?
"I don't know, but I'm going to need to score goals for myself and for the team and for everyone. I just want to keep playing and be in this good shape how I finished last season. I think that's going to be the way to keep improving my goal and assist statistics."
How excited are you by the prospect of playing in the Europa League?
"I'm really excited! I played in it twice with Villarreal [in 2017/18 and 2018/19] and it's unbelievable. I never played in the Champions League, but obviously this is the closest thing to that, so I think for the Club, this being our first time in the group stage and having the possibility to travel to different countries and play some of the best teams around Europe is going to be unbelievable for us."
Before then, you welcome fans back to London Stadium on Monday night for the Premier League game against Leicester City. How much are you looking forward to that experience?
"I'm really happy, not just because the fans will be in the stadium, but for how everything is going for them at the Club. If they are allowed to travel [in the Europa League], but if they are they will 100 per cent support us because they are our supporters every day. Everyone is having a tough time, but if we can make them proud by being in the stadium, supporting us and winning games, I think this is going to finish these bad times for everyone a little bit better."
Finally, what are West Ham's ambitions this season?
"For me, honestly, the ambition should be to try to beat what we did last season in the Premier League and enjoy this opportunity to travel around Europe."