David Moyes says he and his players cannot wait to perform in front of a capacity London Stadium crowd for the first time in 18 months when West Ham United host Leicester City in their 2021/22 Premier League home opener on Monday evening.
The Irons welcome 60,000 fans back to their home ground for what promises to be an historic and thrilling evening under the floodlights between England's two UEFA Europa League representatives.
Both teams kicked-off the new campaign with victories, West Ham coming from behind twice to win 4-2 at Newcastle United and Leicester holding off Wolverhampton Wanderers at King Power Stadium, while the visitors also defeated Premier League champions Manchester City at Wembley to win the FA Community Shield.
The Hammers did the 'double' over Leicester last season, but it was the Foxes who finished higher in the table, fifth to West Ham's sixth, and Moyes is anticipating a highly competitive game against Brendan Rodgers' side.
I can't wait for Monday night and to see a full London Stadium!
We've been so desperate to get supporters back. We've got one of the biggest stadiums in the country and to get 60,000 of them back will be fantastic.
Hopefully, they're coming back to watch a good, much-improved team as well and team which has got a lot of confidence.
I'm sure all the supporters who have been sitting at home watching the games with no crowds and no atmosphere at the games [on TV] will be glad to be back at it as well, so we're looking forward to getting them all in there.
If you're a football supporter, you can't wait to get back to the games, into a full stadium, so to get all the crowd back will be great.
I hope we can give them something to shout about because the players have done a great job in the past 18 months.
We had a good home record last year and I am looking forward to getting the supporters back to help us along as well.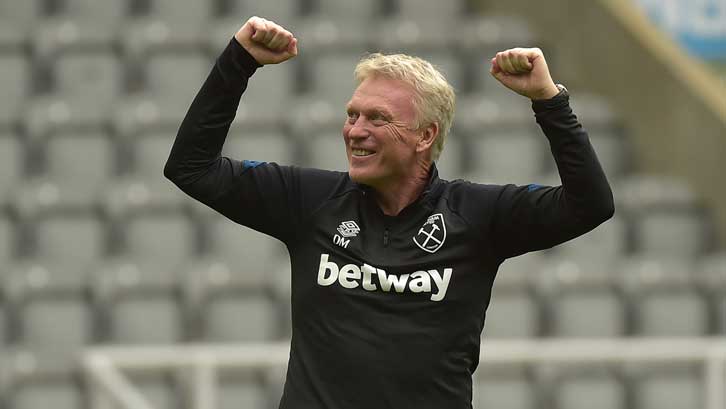 Michail Antonio is our joint-top Premier League goalscorer of all time and he's certainly closing in on that record now.
Because of that, I'm sure Micky will break the record and I hope it will be on Monday night. If that happens, that'll be great. If it's not this Monday, I'm sure it'll be in the near future.
I think Mick will see it as a big achievement and so he should do because if you look through the eras we've had so many great players.
So, for Micky to do it having started as a winger, then he went to full-back and wing-back, and for this period in his career he's ended up as a centre-forward, is some going.
I hope he gets it and he ends about 20 or 30 goals ahead of Paolo Di Canio and it makes it very difficult for anybody else to catch him.
It's really good to see the way Saïd Benrahma played last Sunday because we bought him to get assists and goals as well.
It's great that he's started the season in such good form. He was in good form in pre-season when he came back from international games and he's taking it into Premier League games at the moment.
It's still new for him. He had his opening season last year and I am hoping he's going to improve again and if he keeps to the level he's been playing at, then we'll be really happy.
I'm positive about them blossoming as individuals and if they can do it as a partnership, even better!
There will be times when play them together and times we play Saïd in different roles as well, but what we're really pleased about with Saïd is we know what Micky Antonio is capable of, but we brought Saïd a year ago to get us goals and assists and he's started well in the Premier League and that's great for us.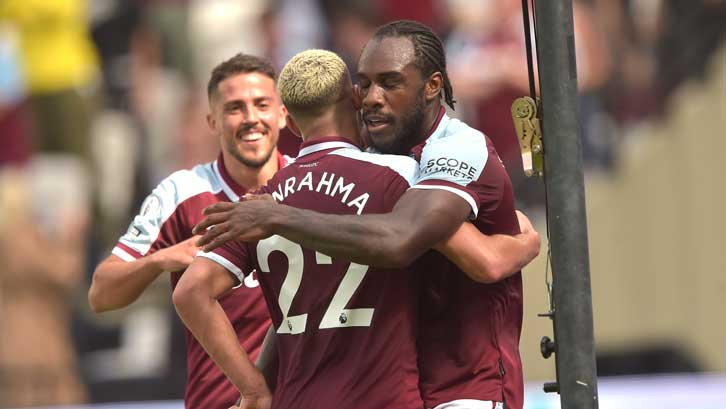 Of course, we really enjoyed having Jesse Lingard with us last season, but he's a Manchester United player, so the questions are not for me but for Manchester United.
We enjoyed having him and if the opportunity arose to get Jesse, we'd have an interest, but in my head he's at Manchester United and it's not for us to discuss.
As I said before, it's a question for Manchester United and not for us.
I wouldn't say it makes me any more confident knowing we beat Leicester home and away last year as we've now moved onto a new season.
But I think it was a great achievement in itself because Leicester are a brilliant team and Brendan Rodgers has done a great job, and he's got them playing really well.
They've just won the Community Shield, so I have to say to beat them home and away last season was a great achievement for us as they were big and important games for us because we were on Leicester's tail for much of the season.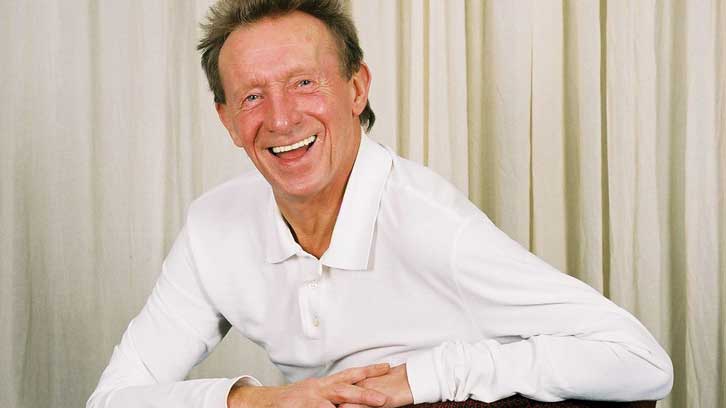 I am really sad and disappointed to hear the announcement that Denis Law has been diagnosed with dementia.
Denis Law was and is a great man. He treated me so well when I was at Manchester United and he took time to talk to me.
I've been at quite a few functions with him and his daughter Di and I've got to say they're a great family.
He was a great player and every Scotsman was brought up with Denis Law and anybody who got to know him knows he's a brilliant, brilliant guy.
It's sad to hear but he's doing so much for Alzheimer's and dementia and to him that's a great credit and no surprise to people who know the class that Denis Law has got.