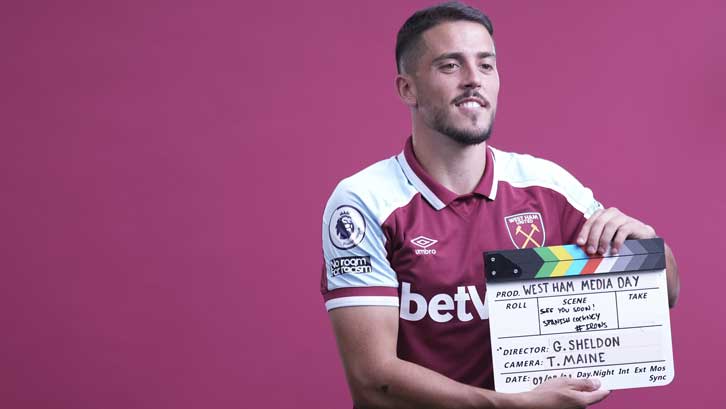 Pablo Fornals is eager to pick up exactly where he left off when the new Premier League season kicks-off at Newcastle United on Sunday.
West Ham United's Spain international midfielder helped his team clinch European qualification with two goals and an assist in the final-day 3-0 win over Southampton at London Stadium in May.
That victory helped the Hammers end a record-breaking season on a winning note and Fornals put on standby for Spain's squad for UEFA Euro 2020.
While he was ultimately not required for the tournament after a COVID outbreak in the Spain squad was contained, the 25-year-old took confidence from his call-up and now cannot wait for the 2021/22 campaign to begin.
I'm working to start this season the way I finished the last one and it's the same for the whole team

Pablo Fornals
"We are really happy to start after a good pre-season, I think the team worked really well, so I think we are ready." confirmed Fornals, who scored a fortunate goal in last Saturday's 2-0 Betway Cup win over Atalanta at London Stadium when he diverted Saïd Benrahma's diving header into the top corner.
"I was pleased to score on Saturday and what can I say?! A goal is a goal always and it's good for my confidence as well, but it's not the best goal I've scored in my career. As I say, though, a goal is a goal!
"I'm working to start this season the way I finished the last one and it's the same for the whole team. We are in good shape, so why can't we start like we finished?"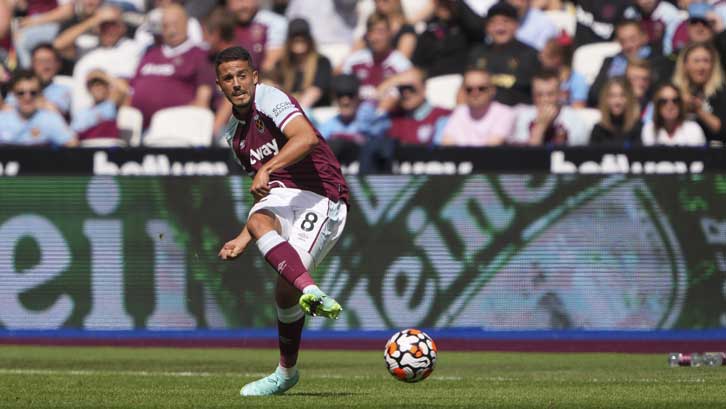 Whenever he is interviewed, Fornals' love for the Beautiful Game is immediately evident.
The Castellón de la Plana-born player is popular with his teammates, manager, coaches, staff and supporters alike, with his ever-present smile, cheeky sense of humour and outstanding work-rate all endearing him.
And the feeling is mutual, as Fornals is also thoroughly enjoying life at the Club he joined in the summer of 2019, and would love nothing more than to reward everyone associated with West Ham with victories in their opening two Premier League fixtures away to Newcastle United and home to Leicester City, and with another successful campaign.
"I love football, everyone knows that, and I'm excited because I think we have a strong squad that is ready for the new season," he said, with a trademark grin.
"We had an unbelievable season last season and it's great that we have such a competitive team, which is really important for us.
"I played at Newcastle in each of the last two seasons, but I've never played there with a crowd. Everyone speaks really well about this stadium with a crowd, so I want to see it and experience it for myself now.
"Then we return home and we're going to try to make our fans enjoy the time they spend in London Stadium with us. They have been supporting us from home last season and we want to thank them for what they did for us by staying with us and keeping in contact with us.
"If we can win, that would be the perfect way to say 'Thanks'."