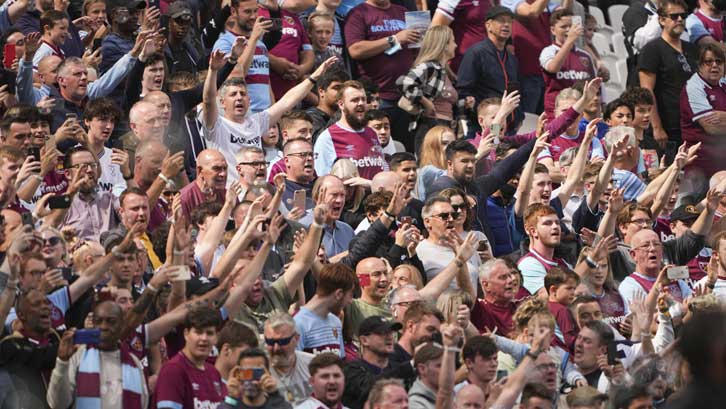 West Ham United's commitment to affordable family football has been reaffirmed, with the Club's supporters enjoying the best value Season Tickets in the Premier League.
Season Ticket prices at London Stadium have been frozen for the second consecutive season, meaning supporters of all ages can continue to enjoy live Premier League football at the lowest prices anywhere in the country.
With fans returning to a full London Stadium for the first time since February 2020 for the visit of Leicester City on Monday 23 August, tens of thousands of loyal Hammers will take their seats knowing they have paid less for their Season Ticket than the supporters of any other top-flight club.
The lowest priced Adult Season Ticket at London Stadium for the 2021/22 campaign is just £320, working out at just £16.84 to watch a game for top-flight football.
That means Adult Season Ticket Holders can save more than £400 across the course of a season, when compared to buying seats on a match-by-match basis.
By comparison, the lowest priced Adult Season Tickets at Arsenal and Tottenham Hotspur cost £891 and £807 respectively, while the cheapest at Chelsea costs £595.
When you consider Season Ticket Holders also receive a host of other benefits, including discounts on merchandise, coach travel, Stadium Tours and Women's Season Tickets, free U23s tickets and priority for UEFA Europa League, FA Cup and EFL Cup tickets, you can see the amazing value in being a West Ham United Season Ticket Holder.
To give yourself the best opportunity to become a Season Ticket Holder, join the Season Ticket Priority List now. You could even win Club London Hospitality for our opening Premier League home fixture with Leicester City if you join before 5pm on Wednesday 18 August! For full information about the Priority List, click here now.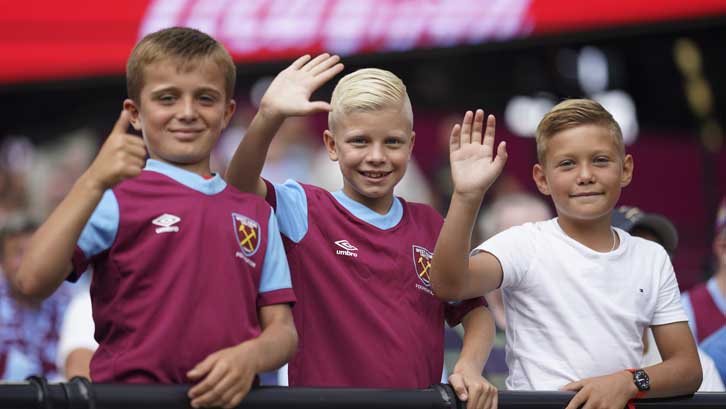 Manager David Moyes recently commented on how pleased he was to see so many youngsters at our Betway Cup win over Atalanta, and he can expect the same throughout our Premier League campaign, with Under-16s Season Tickets priced at an incredible £99 – the equivalent of just £5.21 per game, and saving more than £500 across the course of the season against buying individual match tickets.
And with no restriction on the number of Under-16s Season Tickets being sold, thousands upon thousands of the next generation of the Claret and Blue Army are able to be present at every home Premier League game.
With Over-65s and fans aged 16-21 able to secure Season Tickets from just £160 too – £8.43 per game – you can see why London Stadium is truly the home of affordable family football!
For full details of how to join the Season Ticket Priority List and give yourself the best chance of becoming West Ham United Season Ticket Holder, click here now!