Stuart Pearce was a happy stand-in manager after seeing his youthful West Ham United team defeat Northampton Town in a pre-season match on Tuesday evening.
Pearce teamed up with fellow first-team coach Billy McKinlay to take the Hammers at Sixfields Stadium, where an own-goal from the Cobblers' Sid Nelson and a well-taken strike from Conor Coventry secured a 2-1 victory.
With the other half of the first-team squad with David Moyes at Leyton Orient, former Nottingham Forest, Manchester City and England U21 boss Pearce back was in the dugout – and he thoroughly enjoyed the experience.
What you want is a good 90 minutes out of the players physically and a good attitude and approach to the game and I think we got exactly that

Stuart Pearce
"We split the pack and half the seniors went to Orient and the others came here and a few youngsters got the opportunity to impress at both venues, so we're really pleased," he told West Ham TV.
"You know our football's not going to be as slick as we want it, but it's early pre-season and a first full 90 minutes for a lot of the players and obviously we've still got six or seven players away after international duty, so we're really pleased with what we've seen tonight and it's another step forward."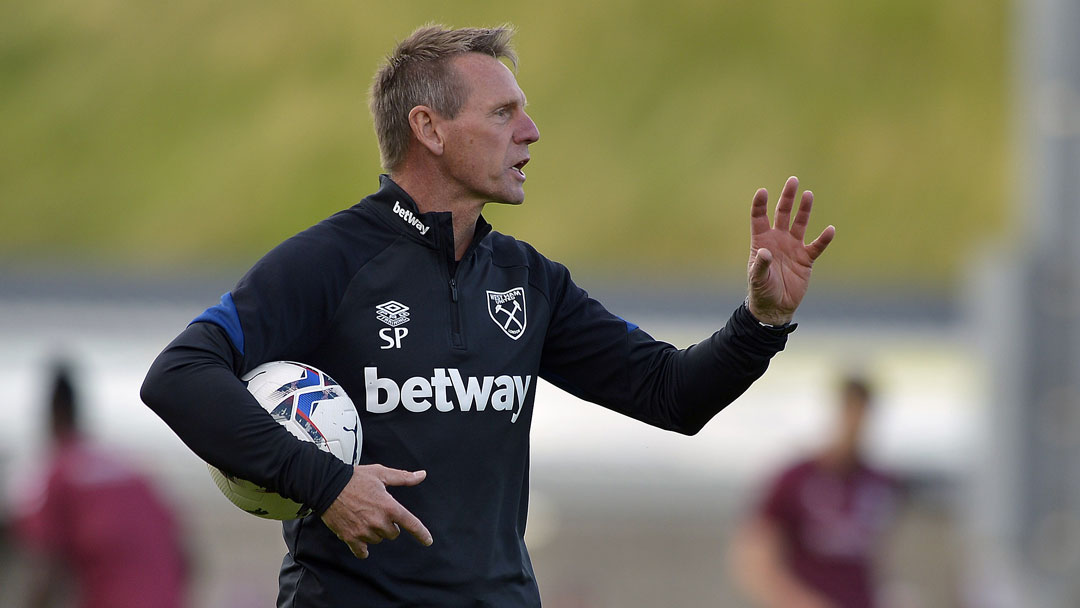 West Ham started quickly against their EFL League Two opponents, storming into a two-goal lead inside 13 minutes and creating a succession of chances, with the attacking midfield trio of captain Manuel Lanzini, Jarrod Bowen and Nathan Holland repeatedly opening up the Northampton defence.
With Ryan Fredericks flying down the right flank and Coventry and teenager Keenan Forson impressing in central midfield, there was plenty for Pearce to be impressed by.
With Northampton changing all ten outfield players in the second half, West Ham noticeably tired against their fresher opponents, but the visitors held on to secure a hard-fought win.
"We came out the blocks very quickly and moved the ball quickly," he observed. "In the second half we suffered with a bit of fatigue and slowed the ball down slightly, but what you want is a good 90 minutes out of the players physically and a good attitude and approach to the game and I think we got exactly that.
"Jarrod has come back in really good shape and he's a real threat when he turns and darts at the opposition goal. He's a problem to deal with, so he's looking really sharp. I thought Ryan was a real threat, particularly in the first half when we serviced him with the ball so, all in all, we've got to be delighted."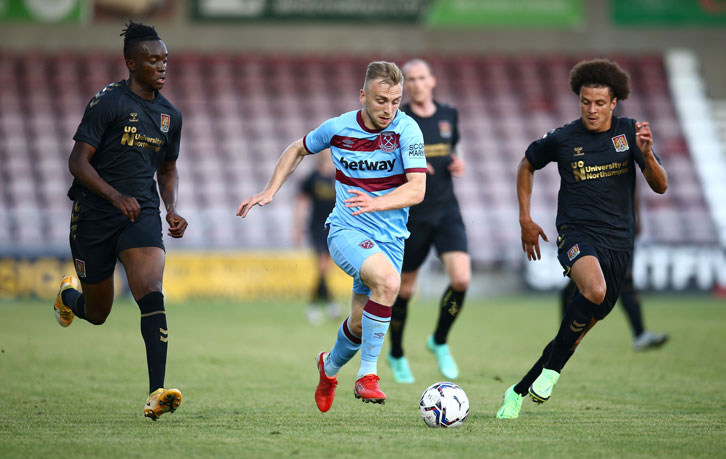 For Pearce, it was a change from his normal position in the stand, relaying information to Moyes, Paul Nevin and Kevin Nolan on the bench, and he admitted the managerial bug quickly caught him again!
"I thought I'd be a little bit more sedate down there but it gets in your blood a little bit when you're expected to lead the team!" he smiled. "It was very enjoyable and it's good to be around the Club at the moment, to be honest with you."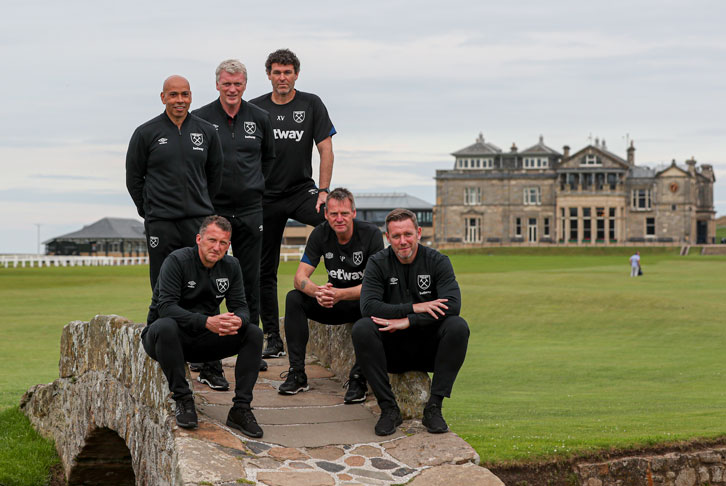 Pearce, Nevin, Nolan and goalkeeper coach Xavi Valero have all signed new contracts to remain part of Moyes' backroom staff this summer, joined by the returning Billy McKinlay.
And with assistant Alan Irvine taking in a consultancy role to enable him to spend more time with his Lancashire-based family, the former England defender believes the Hammers are in good hands heading into what promises to be a hugely exciting but demanding 2021/22 season.
"I look at it like we've got an extra addition because while 'Irv' isn't in on an everyday basis, his brain power working from afar is going to be vitally important to this football club," he observed.
"He contributed brilliantly last year, his bank of knowledge is incredible and we've got Billy in who knows the manager, knows the football club and has got an infectious personality around the place."