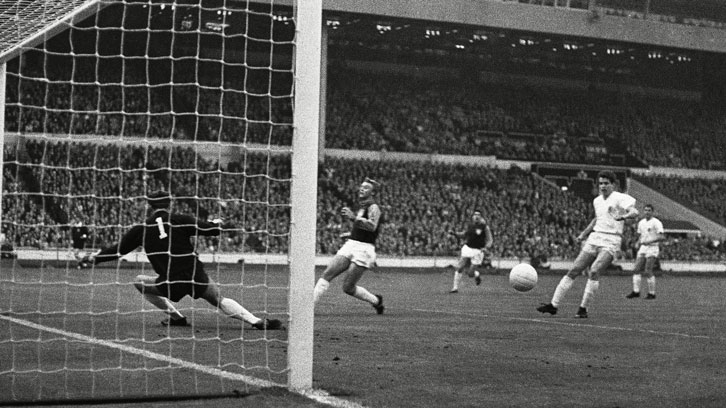 We continue our alphabetic journey through 125 years of West Ham United history with two Mali internationals, a trip back in time to the Memorial Grounds and our links with the German city of Munich…
Mali
West Ham United have been represented by two Mali international forwards.
The first was Frédéric Kanouté, who arrived, initially on loan, from his hometown club, French side Lyon, in March 2000.
His first appearance was in the famous 2-1 home Premier League win over Wimbledon that same month, when he scored and Paolo Di Canio netted his historic volley. The pair would go on to form an eye-catching and, at times, very productive partnership in attack.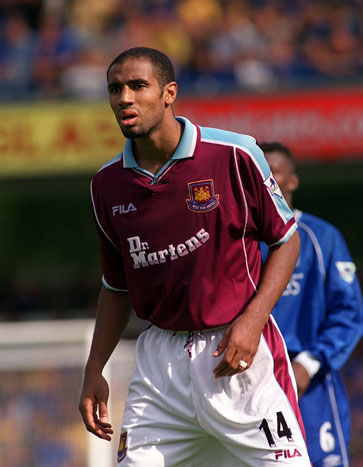 Summer 2000 saw the Hammers complete a permanent deal for the 22-year-old, who then hit double figures in each of the next two seasons, helping West Ham finish seventh in the Premier League in 2001/02.
Kanouté had earlier scored in five games in a row in December 2000-January 2001, while his final goal was a memorable winner at Manchester City in 2003, which gave the Claret and Blue Army ultimately forlorn hope of staying in the Premier League under caretaker manager Trevor Brooking.
Now 43, Kanouté was prolific for the country of his parents' birth, scoring 23 goals in 43 appearances for Mali, including four in four appearances as they reached the semi-finals of the 2004 Africa Cup of Nations.
He now runs The Kanouté Foundation, an initiative which is supporting families and children in Mali, and is a motivational speaker, humanitarian and philanthropist.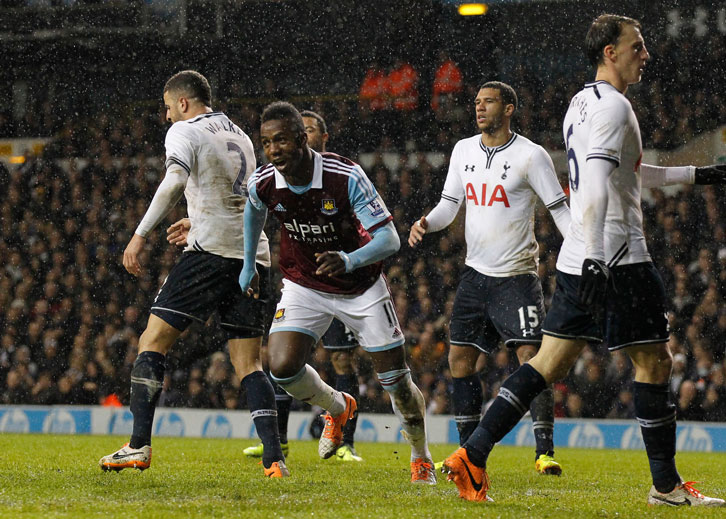 The second was Modibo Maïga, who was born in the Malian capital Bamako, before moving to Moroccan club Raja Casablanca as a teenager. Maïga continued his career in France with Le Mans and Sochaux.
Two impressive seasons at Sochaux saw West Ham move for his services in July 2012. Maïga scored on his full debut in a League Cup win over Crewe Alexandra the following month.
His best moment in Claret and Blue came in December 2013, when he headed the winner in a 2-1 League Cup fifth-round win at Tottenham Hotspur. Earlier the same year, he had helped Mali finish third at the Africa Cup of Nations.
After spending the 2014/15 season on loan with French club Metz, he signed off his Hammers career with a goal in the 4-3 home Premier League defeat by AFC Bournemouth in August 2015 – his 45th and final appearance before joining Saudi Arabian side Al Nassr.
Now 33, Maïga scored four goals in 14 appearances for Ajman in the United Arab Emirates last season.
Memorial Grounds
In early 1897, Thames Ironworks and Shipbuilding Company owner Arnold Hills announced that he had bought a large piece of land at the Memorial Grounds in West Ham.
Hills announced plans to build a multi-purpose sports centre at the Memorial Grounds, which was named in honour of Queen Victoria, who had ascended to the throne 60 years previously.
Despite the sheer scale of the development, the new facilities were built in just six months, opened on Jubilee Day on 22 June and around 8,000 people came along to the opening ceremony.
The Memorial Grounds, it was said, had capacity for 100,000 spectators and a range of sporting – it had a banked cycle track, which was one of the best in the London area, and the ground was believed to be fit to host an FA Cup final, although it never did.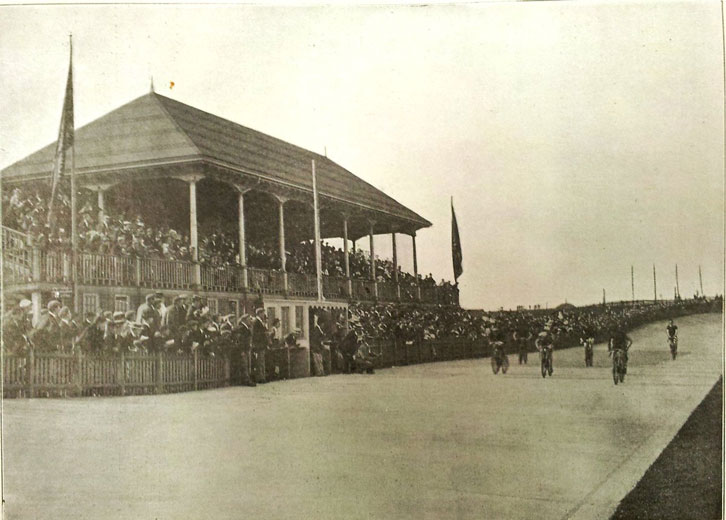 The football pitch sat in the middle of the cycle track, while the site also played host to tennis courts, cricket pitches and one of the largest outdoor swimming pools in the country. There was also a stand and administrative offices too, making the Memorial Grounds a fantastic centre for sport in east London.
Thames Ironworks FC's first competitive match at the Memorial Grounds took place on 11 September 1897, when Brentford were the visitors for a London League fixture. A curious crowd of 1,000 spectators turned out to see outside left Jimmy Reid – one of four debutants – score the only goal of the game in 1-0 home victory The low attendance was put down to the lack of public transport to help supporters access the site, so Hills decided to take matters into his own hands.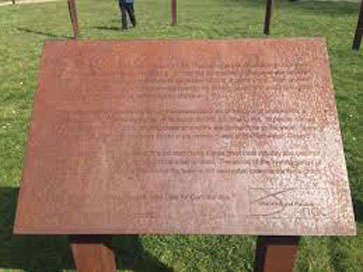 In November 1897, the owner secured an agreement with London, Tilbury and Southend Railway (LT&SR) to build a station at nearby Manor Road. The LT&SR board approved this in February 1898 and construction company Mowlem was given the contract to build a four platform station. The station was completed in May 1900 but did not open until 1 February 1901 as West Ham.
Another issue was ticket prices. Season tickets for 1897/98 were fixed at 5 shillings (25p), while individual match tickets were priced at 4d at a time when skilled tradesmen usually received less than £2 a week.
On 13 December 1897, the club secretary wrote: "The support we have received has not been so large as we should wish for, the gates not totalling near the number we might expect and certainly not so many as the quality of the play of our men should warrant."
Despite the relatively low crowds, Thames Ironworks turned the Memorial Grounds into a fortress in their first season there, 1897/98, winning all eight of their London League fixtures on home turf. In those eight matches, the Hammers scored 31 goals and conceded just seven.
The Ironworks also won through two rounds of the FA Cup at the Memorial Grounds, defeating Redhill and the Royal Engineers Training Battalion before losing at Southern League side St Albans in the second qualifying round.
When West Ham were promoted to the Southern League First Division for the 1899/00 season, ticket prices rose again, with predictable consequences.
Crowds were generally disappointing, although 13,000 did turn out for an FA Cup tie with local rivals Millwall, while 12,000 were present for a league defeat by the same opposition.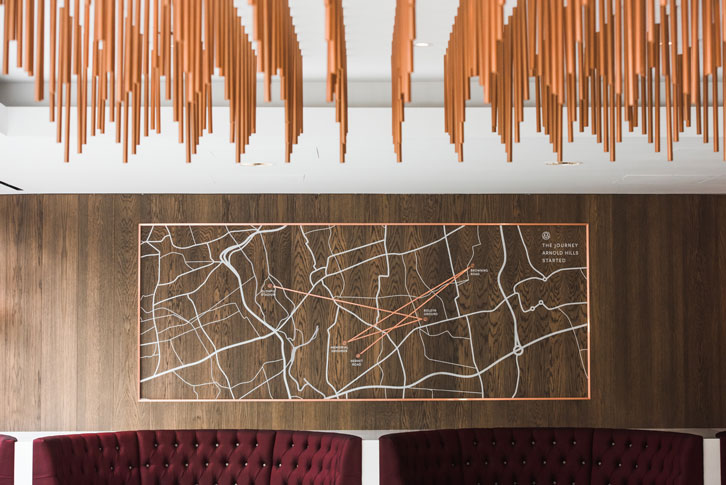 The summer of 1900 saw Thames Ironworks FC cease to exist in its original guise, as Hills initially decided to turn the Club into a public company to raise funds for his business interests.
In September 1900, West Ham United FC was created as a limited company, with the new Club continuing to be based at the Memorial Grounds.
West Ham United played home matches at the facility for the first four seasons of their existence, starting life with a 7-0 thrashing of Gravesend United in front of 2,000 supporters on 1 September 1900.
By 1904, Hills was reportedly having financial problems and was unwilling to re-negotiate a rental agreement with the Club for the Memorial Grounds. It was time for the Hammers to find another new home.
West Ham's final home match at the Memorial Grounds took place on 30 April 1904, when Swindon Town were the 1-0 winners in a Southern League First Division fixture.
Munich
West Ham United famously defeated TSV 1860 Munich in the 1965 European Cup Winners' Cup final, with Alan Sealey scoring both goals to secure a 2-0 win at Wembley.
The Hammers put themselves on the footballing map in front of a watching Europe with a scintillating performance at the Home of Football.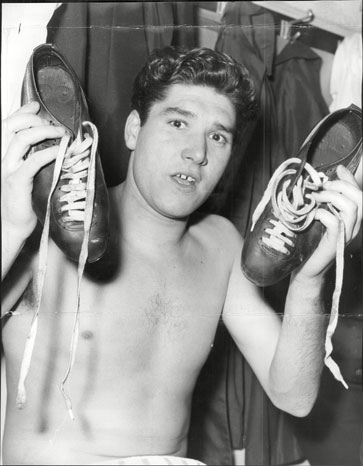 "The match exceeded my wildest hopes," enthused triumphant Ron Greenwood after two-goal Sealey left Wembley's 100,000 sell-out crowd in raptures. Having beaten La Gantoise of Belgium, Sparta Prague of Czechoslovakia, Lausanne of Switzerland and Real Zaragoza of Spain along the way, West Ham were back in the shadows of the Twin Towers, 12 months after their classic FA Cup final win over Preston North End.
Sealey may have missed out on the glory of the previous campaign, but this was to be the night upon which he inscribed his name in Hammers' history books. Remarkably a free-flowing end-to-end encounter remained goalless until 20 minutes from time when Ronnie Boyce's defence-splitting pass enabled Sealey, who had scored just three goals all season, to fire home from a tight angle.
With the Germans still reeling, Sealey bundled home his second, just two minutes later when goalkeeper Petar Radenković failed to claim Bobby Moore's cross.
As he led his teammates up to collect his second trophy inside 12 months, Moore was blissfully unaware that in just over a year's time, another epic win over a team of Germans would see him climb those steps for a third time to claim football's ultimate prize.
With the goodwill between the two clubs, West Ham visited Munich's Grünwalder Stadion just three months later, in August 1965, and drew a pre-season match 1-1.
Seven years on, in October 1972, the Hammers were back in Bavaria at the new Olympiastadion, which had been built for that summer's Olympic Games and was the new home of both TSV 1860 and Bayern. The West Germans won a friendly match 4-1.
Harry Redknapp took his Hammers to Munich in the summer of 1996 for a pre-season meeting with TSV 1860. The home side ran out 4-3 winners in a thrilling match, with all three West Ham goals coming from headers, one from Marc Rieper and two from Alvin Martin.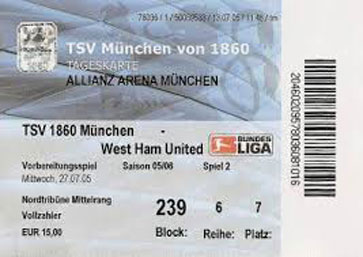 And 40 years on from the final, West Ham took on TSV 1860 to mark the opening of another wonderful football stadium, the Allianz Arena, which had been built for the upcoming 2006 FIFA World Cup finals.
Marlon Harewood opened the scoring by heading in Matty Etherington's cross on 33 minutes, but Munich levelled when Emmanuel Krontiris scored just after half-time and the game ended 1-1.
However, the very first meeting between the clubs whose histories are now indelibly linked came as long ago as May 1934, when the Irons concluded a post-season tour with a visit to Munich.
There, after Jim Barrett and Joe Musgrave had scored in a 2-0 victory, the squad visited the famous Hofbräuhaus beer hall for a celebratory drink.
The following day, the players went on a sightseeing tour and paid their respects to the victims of the First World War by laying a wreath at the city's War Memorial, before boarding a train for the long journey home.
And West Ham were in Munich again in August 1969, when they held the mighty Bayern to a goalless pre-season draw at the Grünwalder Stadion.