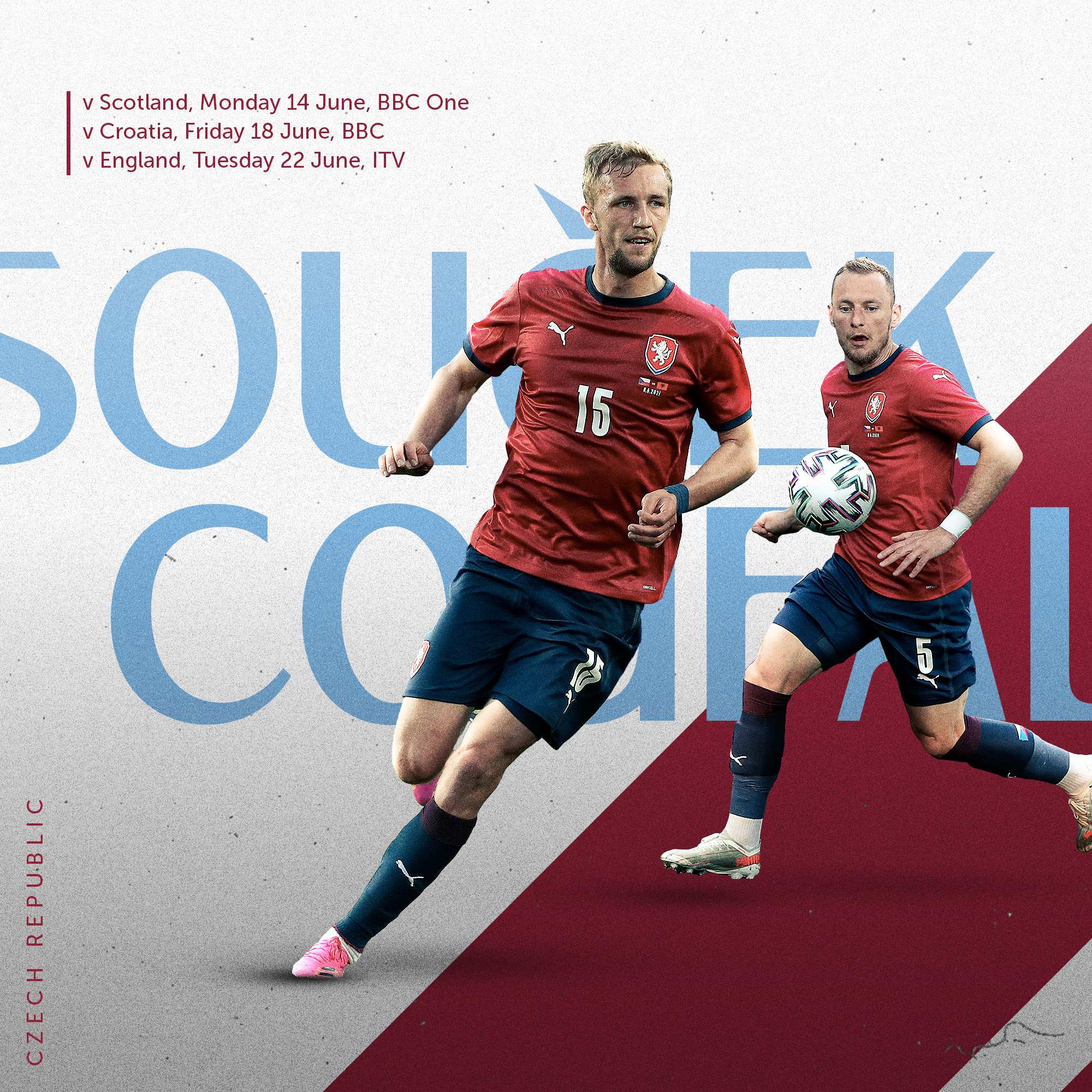 Vladimír Coufal says the Czech Republic will draw on the spirit of Euro 96 when they face England at Wembley Stadium on Tuesday evening.
The last time the Czechs played in a major tournament in this country was 25 years ago, when they defeated Italy, Portugal and France to reach the final, where they took the lead against Germany before ultimately being edged out by Oliver Bierhoff's Golden Goal.
A quarter of a century on and they are back at the Home of Football – albeit under the Arch of the new Wembley, rather than the historic Twin Towers of the old – for a UEFA Euro 2020 Group D decider with their hosts.
Tuesday's winners will top the group and face the Group F runners-up – France, Germany, Hungary or Portugal in the round of 16 – while the losers will have to wait until the conclusion of the group stage to learn their first knockout opponents. A draw will see the Czechs top the group on goal difference.
Whatever happens, for Coufal and West Ham United teammate and compatriot Tomáš Souček, the game will be played in a city they call a home from home, and the popular right-back is relishing the opportunity to step out and play in such a high-profile fixture…
Coufi, how does it feel to be playing in your first major international tournament?
"Of course, I am very excited. I'm so glad we went through from the qualification because our group was very difficult and we played well. We play here in Great Britain in Scotland and England and I have great expectations, so we will see…"
Has the experience of playing in England with West Ham helped you prepare for the Euros?
"Of course, because the best players in the world play here in the Premier League, so every match helped me and every experience from the Premier League could be very good for me, so I'm happy I could be here. When I go with the national team, I feel the guys look for some help from me so I feel more responsibility for my team and for my players."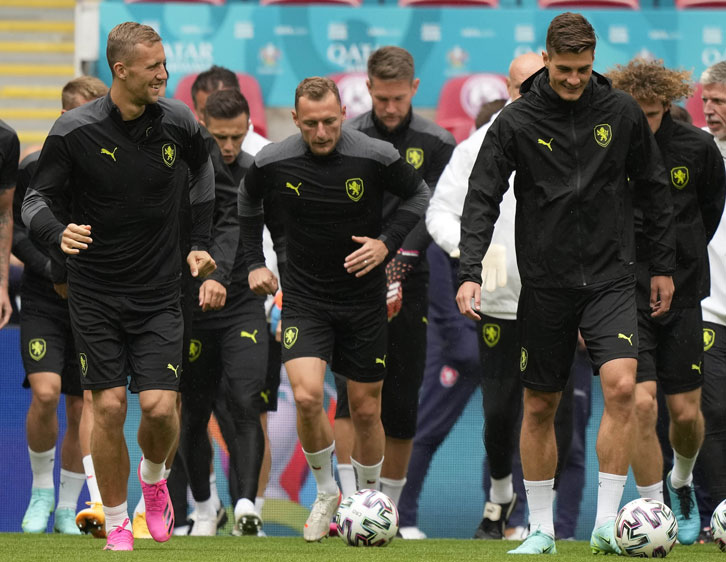 Is there a different feeling when you play international football from club football?
"Yes, I can't compare the pressure because I have been in the national team for three or four years now and I had been here for six months and still we were playing without fans. But, to be honest, I never feel pressure because it's still football and you can win and you can lose, so it's still football and it should be fun, so I never feel big pressure."
And tonight is the big one – Czech Republic versus England at Wembley Stadium. You must be really eager to play in this game?
"Of course, I am really looking forward to playing in Wembley against the England national team and I hope Declan will be there on the pitch and I will play as well. I am really looking forward to this game and I hope it will be a better result for my team than last time we visited!
"Now Dec is my teammate and we are usually fighting together for the same goal, but when we have different jerseys on, he is my opponent and I want to beat him and I will try to do my best for my teammates in the national team."
Have you and Tomáš spoken to Declan Rice about tonight's game?
"We spoke with Declan one time when we were sitting on the bench during our FA Cup game against Doncaster at London Stadium. He said it was his first game for England when we lost 5-0 to them at Wembley, so it was a good debut for him, but after that when we spoke about the Prague game when we won 2-1 he said it was his worst game for the national team, so I hope we repeat this game from Prague!"
You have had some joy as a national squad against England relatively recently, though, beating Gareth Southgate's side 2-1 in Prague in qualifying in October 2019…
"Yes, I hope we can repeat this result from Prague but, to be honest, I expect a totally different match because England is very strong at Wembley and it's a domestic Euro for them, so I hope we will be better than last time we were at Wembley, when we unfortunately lost 5-0."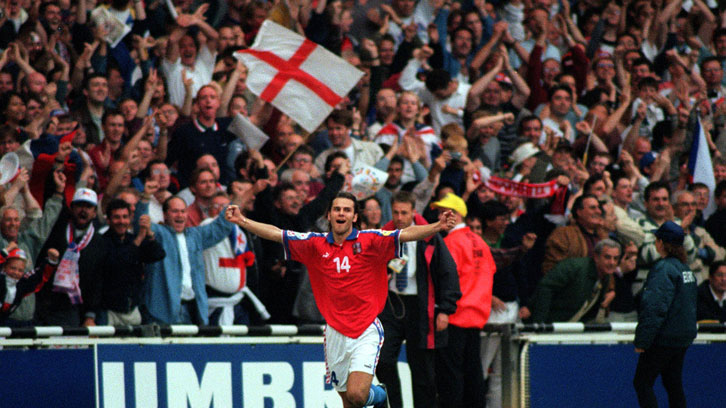 Czechoslovakia won the European Championship in 1976 with the famous Antonín Panenka penalty and last time the Czech Republic played at Wembley in a major tournament was in the final of Euro 96, when you were beaten in extra-time by Germany 25 years ago. Do those achievements inspire you?
"To be honest, I was too young to remember that as I was only four, so I didn't realise how successful our national team was. It was a big success for our country and we say in our country that when we beat England we need to be ready for big success, because Czechoslovakia beat them in qualifying in 1975 before winning the Euro in 1976, so hopefully at Euro 2020 we can be successful like our teams from 1976 and 1996."