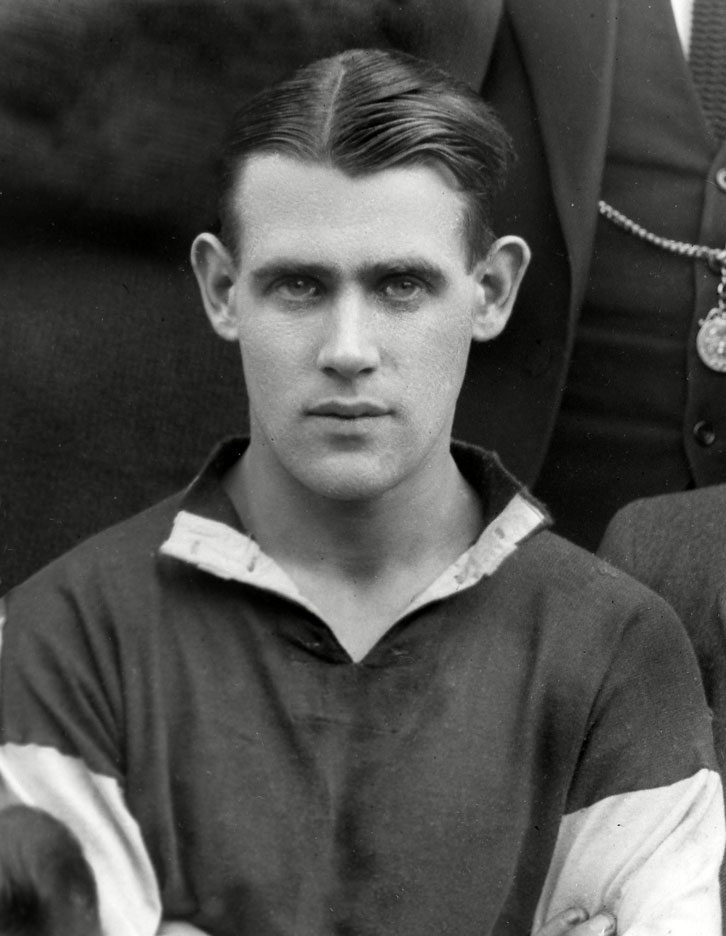 We continue our alphabetic journey through 125 years of West Ham United history by meeting more than 40 James's and taking a trip to the Far East…
James, Jimmy, Jim...
No fewer than 42 players who went by the name James – or its various derivatives – have turned out for Thames Ironworks FC and West Ham United since the Club was born in 1895.
The first was James Lindsay, who started for the Ironworks in their 5-0 FA Cup defeat at Chatham in October 1895. Born in 1870, Lindsay worked as a boilermaker at the Thames Ironworks and Shipbuilding Company.
He featured for East Ham club Anchor, Millwall and Old Castle Swifts before joining the newly formed Ironworks, for whom he featured in friendly matches, the West Ham Charity Cup and the aforementioned historic first-ever senior fixture in Kent.
Lindsay was followed two years later by Scot James Reid, who scored the winner on his debut in a  London League win over Brentford in September 1897, and went on to net 21 goals in 35  appearances, including a hat-trick at Bromley, as the Ironworks transitioned successfully to the Southern League.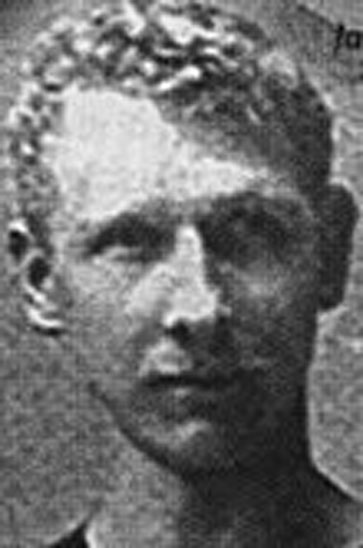 Strangely, West Ham United's first James was a second James Reid! Also a Scotsman, Reid scored two goals in the Hammers' 7-0 win over Gravesend United in September 1900 in the newly-reformed Club's first competitive match.
Poplar-born wing-half James Bigden was at the Club at the time, but did not play against Gravesend. All in, he featured 109 times across four seasons between 1899-1904, scoring three goals, before moving to Football League club Woolwich Arsenal.
A popular Scottish name at a time when many Scots worked in shipbuilding and consequently at the  Thames Ironworks, eight more James's featured in West Ham United's first decade.
James Wallace played 18 times between 1901-03 before joining Luton Town, James Dow made 14 appearances in the 1902/03 season and Scot James Butchart made all three of his Southern League appearances in September 1903.
Yet another Scot, Cambuslang-born full-back James Jackson, signed from Leyton in 1905 and played 24 games in his single season with the Irons, while James Blyth played three games the following campaign, 1906/07.
Another full-back, Aberdeen-born James Gault made 49 scoreless appearances after signing from his hometown club in 1907, before James Frost – born in Buckinghamshire – scored four goals in 25 games between January 1908 and February 1909, and James Dyer played three times in September 1908.
Liverpudlian James Rothwell played a round 100 games and scoring four goals and helping the Irons to defeat Nottingham Forest, Preston North End and Manchester United on their way to the FA Cup fourth round in 1910/11.
James Goddard made a solitary appearance for the Hammers in a 4-1 defeat at Swindon Town in December 1913, before James Carr became the 15th James to feature before the First World War, playing nine times in the final Southern League campaign before football was regionalised during the conflict.
James Brownlie and Jimmy Yellop each guested during the War-time London Combination, before two James's, Moyes and McCrae started the Club's first-ever Football League fixture against Lincoln City on 30 August 1919. It was Moyes who scored West Ham's goal in a 1-1 draw at the Boleyn Ground.
A week later, James Palmer debuted in the return fixture, before going on to play 13 times, scoring once.
Another Scot, James Cumming became the fourth James to feature in West Ham's inaugural Football League season, debuting against Clapton Orient in March 1920. August of the same year saw Jim Simmons debut in a home draw with Hull City.
December 1921 saw James 'Jimmy' Ruffell (pictured, top) make the first of his 548 appearances in Claret and Blue in a 3-2 Second Division win over Bury at the Boleyn Ground. Capped six times by England, winger Ruffell scored an impressive 166 goals for the Hammers, appeared in the 1923 FA Cup final and helped the Club win promotion to the First Division. He retired, aged 36, in 1937.
Many of Ruffell's appearances were as a teammate of wing-half Jimmy Collins, the Londoner who played 336 times between 1924-35, including 160 in a row at one stage.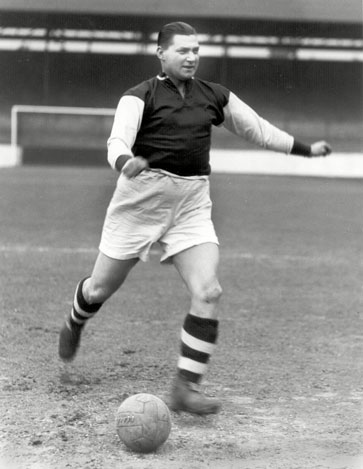 Another long-serving hero was Jim Barrett Sr, who featured an amazing 553 times in total, scoring 70 goals, and becoming the shortest-serving England international on record at the time, appearing for just four minutes against Northern Ireland in 1928 before succumbing to injury.
Darlington-born James Loughlin had become the 26th James to represent West Ham, scoring on his debut in a 4-2 home win over Huddersfield Town in September 1927 and going on to feature ten times that season.
Lancastrian Jim Wood was another who featured during that period, playing 64 times between 1929-34, as did Jim Harris, who made his debut on Christmas Day 1930 in a 4-3 home win over Portsmouth!
Yet another Scot, James 'Jimmy' Marshall had scored 137 goals in 243 appearances for Rangers, won six League championships and three Scottish Cups, while being capped three times by his country and qualifying as a medical doctor before moving south to Arsenal in 1934. A year later, West Ham paid £5,000 to bring him to the Boleyn Ground and he spent two seasons in Claret and Blue, scoring 13 goals in 59 games.
Another Lancastrian, Jim Holmes, played twice in 1936, and the marvellously named Jimmy Jinks turned out in a goalless draw at Charlton Athletic during the Second World War.
James No32 was West Ham-born Jim Barrett Junior, the son of the aforementioned Senior, who scored 26 goals in 91 appearances between 1950-54 before joining Nottingham Forest.
Jimmy Andrews was another Scot to don the Claret and Blue. A winger, he netted 23 goals in 123 appearances and was one of those who played a formative role in the foundation of the Academy of Football under manager Ted Fenton in the 1950s.
A decade later, Jim Standen arrived from Arsenal and kept goal as West Ham won the FA Cup and European Cup Winners' Cup. A County Championship-winning cricketer with Worcestershire, Standen played 236 times in total.
The 1960s also saw Jimmy Bloomfield and Jimmy Lindsay play first-team football under Ron Greenwood, followed in 1970 by World Cup winning centre-forward Jimmy Greaves, who arrived from Tottenham Hotspur in a deal which took Martin Peters to White Hart Lane.
Winger Jimmy Neighbour came next, debuting against Sunderland in September 1979 and helping the Hammers to reach FA Cup and League Cup finals and win the Second Division title during his four seasons at the Club.
Northern Irishman Jimmy Quinn arrived from Bradford City and debuted on New Year's Day 1990. He would score 22 goals in 57 appearances, helping Billy Bonds' side win promotion in 1990/91.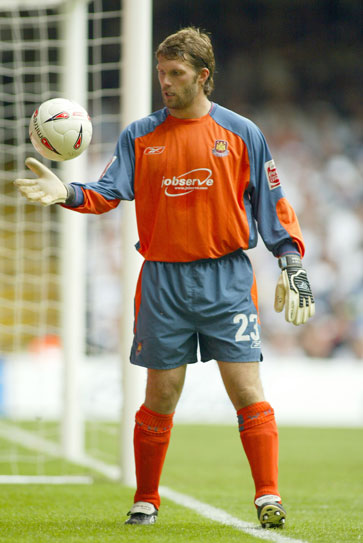 Next up was diminutive goalkeeper James 'Jimmy' Walker, who debuted alongside Mark Noble in a League Cup win over Southend United in August 2004. He would later famously save a Frank Lampard penalty and win promotion to the Premier League, albeit in painful circumstances as he suffered a knee injury in the Play-Off final win over Preston.
James Collins became a cult hero during two spells in Claret and Blue following his initial move from Cardiff City in 2005. A strong, committed centre-back, the Wales international was christened the 'Ginger Pele' as he totalled 214 appearances, nine goals and countless clearances.
The 42nd and most recent James to play for West Ham, James Tomkins came through the Academy of Football to make 243 appearances between 2008-16, including one in the 2012 Championship Play-Off final win over Blackpool at Wembley.
Oh, and we should not forget the three players with the surname James to represent the Club!
William James played 57 times across two seasons in 1920/21 and 1921/22, scoring seven times, while Wales international Wilf James managed the same number of goals in 41 appearances a decade later.
Finally, England international goalkeeper David James played 102 times between 2001-2004, remaining with the Club following relegation.
Japan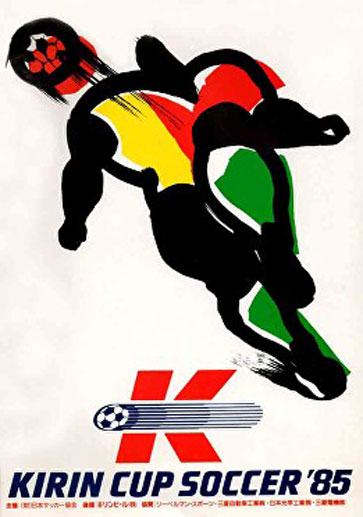 West Ham United travelled to Japan for the only time in the Club's 125-year history in the summer of 1985.
John Lyall's squad flew 6,000 miles to Tokyo for the Kirin Cup, the annual tournament for both club and national teams organised by the Kirin Brewery Company since 1978.
English clubs Tottenham Hotspur, Middlesbrough and Newcastle United had already won the competition, while the 1984 edition had seen Brazilian side Internacional beat the Republic of Ireland in the final.
The 1985 tournament saw West Ham take on the national teams of Uruguay and hosts Japan, Brazilian club Santos, Japanese side Yomiuri and a Malaysian Tigers squad in a round-robin event.
The Irons kicked-o  on 26 May in Shimizu, where 10,000 fans saw Paul Goddard score the consolation goal in a 2-1 defeat by Santos. That proved to be West Ham's only defeat in five matches.
Steve Potts and Dave Swindlehurst netted in a 2-2 draw with Japan in Okayama two days later, before the Hammers went goal crazy against the Malaysian Tigers, winning 9-2 in Tokyo on 30 May.
Swindlehurst scored four times, while Tony Cottee, Alvin Martin, Geo  Pike, Steve Whitton and a Ravindan own-goal completed the rout.
Lyall's squad travelled on to Sapporo on 2 June, where they played out a goalless draw with two-time JSL Division One champions and JSL Cup winners Yomiuri, before completing a busy ten days by drawing 1-1 with Uruguay in Nagoya, where Swindlehurst bagged his sixth goal of the tournament.
West Ham had scored 13 times and lost just once, but three draws meant they had to settle for third place behind unbeaten Santos and Uruguay.
The South Americans met in a final at Tokyo's National Stadium in front of 35,000 fans on 6 June, with the club side running out 4-2 winners. Future Newcastle striker Mirandinha scored twice for the Brazilians.