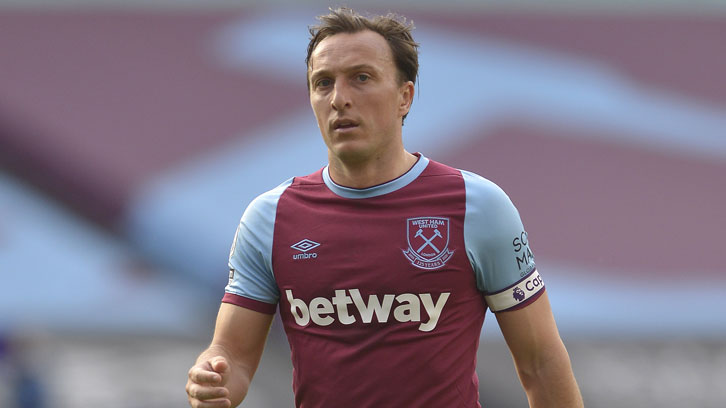 Mark Noble says West Ham United are determined to bounce back to winning ways at Burnley on Bank Holiday Monday.
The Hammers head to Lancashire seeking to end a run of two straight Premier League defeats – just the second time we have lost back-to-back top-flight games this season – and collect three points that will keep their chances of securing a top-six finish in their own hands.
While a trip to Turf Moor always represents a challenge for any visiting team, particularly with temperatures set to plunge and rain forecast for Monday evening, Noble believes the resilience and quality the Irons possess will see David Moyes' squad rise to that challenge.
We got six points from Wolves and Leicester and now we need to go to Burnley and get a result to keep in the hunt

Mark Noble
"I don't know why people get shocked any more by what Burnley do, as they've been doing it for several years now," the skipper observed, pointing out that this is the Clarets' fifth consecutive season in the Premier League under Sean Dyche.
"They're a really good group of honest players, really good professionals, they've got a really good manager and they all know exactly what the manager wants and they put that in motion on the pitch.
"They're a really tough team to play against and we've found that over the years, and for any team to go to Turf Moor, it's a tough place. For me it's not a shock anymore because I don't think Burnley get the credit, not just for what they do but for the football they play. They're a really good team.
"It's a big game for us, obviously. The last month for us has been tough because we'd had a really good season injury-wise, then we had the likes of Cress, Angelo, Dec, Mikey and Arthur all out at the same time and we've had to really use our squad.
"The boys have done great to beat Wolves away and then Leicester at home and then obviously we had the decisions and the mistakes we made against Newcastle and they went into the Chelsea game and were playing against one of the best teams in Europe at the minute.
"We got six points from them and now we need to go to Burnley and get a result to keep in the hunt."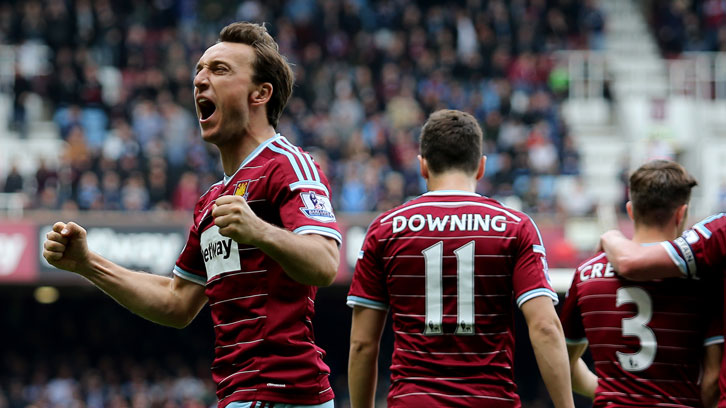 The captain also stated his backing for the weekend-long social media blackout football is holding to put pressure on social media companies and the justice system to do more to rid the game, and society, of discriminatory online abuse.
"I think anything that can be done to make everyone realise the abuse is not right needs to be supported," he said. "I remember years ago when I used to go to football with my Dad, a player used to have a bad game, the fans would go to the pub or wherever after the game, talk about the game and say: 'He had a nightmare today,' or whatever.
"Through the week you forgot about it, whereas now a player has a bad game or he does something that someone doesn't like and through social media you can say whatever you like, whenever you like all through the week and it's not right. I think it needs to be policed, players shouldn't be getting the abuse they get on social media platforms in this day and age."
"The social media boycott is going to last for the weekend and I hope it works. Do I think it will? I'm not sure, because social media now is such an easy access for hate. I'm not very active on social media anyway so I don't see a lot of the stuff that goes on, but I suppose you wouldn't just walk down the street and start abusing someone and racially abusing them, but if you're hiding behind a phone or a screen, an iPad or a laptop, it's quite easy to do and that's got to stop."
As a leading figure at a football club based in London's most diverse borough, Newham, Canning Town-born Noble also believes West Ham United has a responsibility to fight prejudice and discrimination whenever it can.
"If I'm honest I think we have no choice – we have to be leaders in that for where the Club is based in London, [with the] many different religions and cultures and the players we have at the football club, the nationalities we represent, it is so important that we are leaders in that," he confirmed.
"As the captain of the football club, I wouldn't want it any other way. [Anti-]racism, and equality and all that stuff, we are fantastic and we are a team and a Club who can be very proud of what we've achieved."