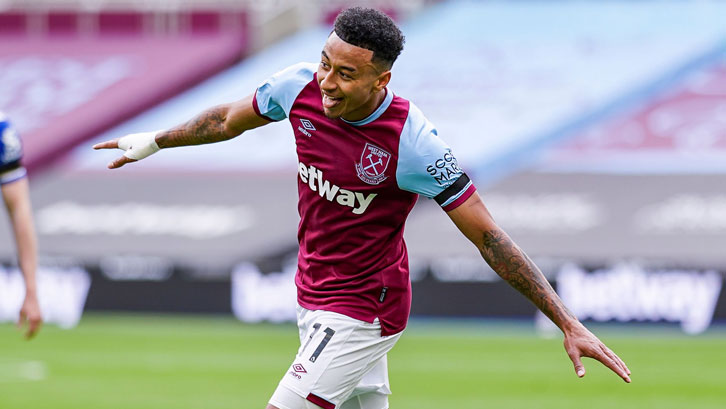 With Jesse Lingard making an historic start to his West Ham United career, Evening Standard reporter Ken Dyer recounts other players who immediately shone in Claret and Blue...
Let's be honest. How many of us thought, back in the autumn and even for a moment that Jesse Lingard would be playing for West Ham this season?
Answer: No-one, not even Jesse Lingard I suspect!
That's how it has turned out though and everyone who has a regard for West Ham, either professionally or emotionally, is ecstatic with the way Jesse has taken to his new environment.
You can see in every game how much he is enjoying his renaissance while his impish, infectious personality coupled with his ability and fitness levels, have impressed everyone, including England manager Gareth Southgate.
Monday night at Molineux was a perfect example and his sublime effort against Wolves means that, with six strikes and three assists, no-one has been more involved in Premier League goals since the beginning of February.
Apart from Jesse, only five other players have scored a brace of goals on their West Ham debut, the last two being Jimmy Greaves in 1970 and Trevor Sinclair in 1998.
His immediate impact on West Ham's team has been massive and prompted me to think back to other players who made similar impressions after signing for the Club.
To be candid, there have been many who, down the years, have left little or no impression following their time at West Ham – but there are others who will never be forgotten by the Hammers' fans.
Let's look back then at some of those players who, like Jesse right now, instantly made a huge and positive impact when they arrived at West Ham.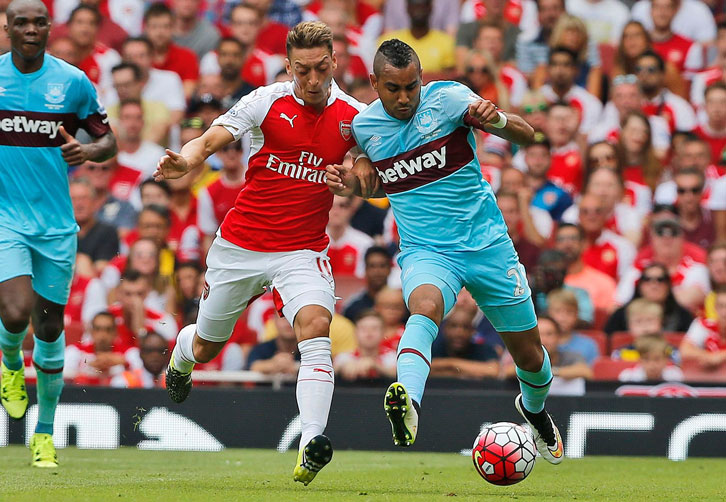 The first – and most recent – has to be Dimitri Payet, signed from Marseille for £10.7 million in June 2015. 
Current Leeds United manager Marcelo Bielsa had transformed Payet from a wide player to a breathtaking midfield talent and he disappointed no-one when he came to east London. If you need reminding about Payet's impact at West Ham, check out his goals in a compilation of the little maestro's genius on the Club's official YouTube channel.
Some of them, such as the free-kick against Crystal Palace he scored five years ago this week, which looked as though it was going yards over the crossbar, only to dip viciously and drop into the net, were scarcely believable.
The number one though – and still arguably the best goal scored so far at London Stadium, was the run which took Payet past, not one, two, three, four but five Middlesbrough players before slotting home!
It's also worth pointing out that, without his ability at set piece delivery, it is doubtful that the Hammers would have won that fantastic final match at Upton Park against Manchester United.
I well remember James Collins' comments after a Payet 'special' free-kick goal against Bournemouth.
"I was standing in the 'wall' trying to make a nuisance of myself," said Ginge, "and as the ball flew over our heads I just said: "See you later!"
Payet's departure in January 2017 left a sour taste but the joyous moments he gave every fan while he was at the Club far outweigh any lingering negatives.
A team-mate of Payet's is also worth an honourable mention.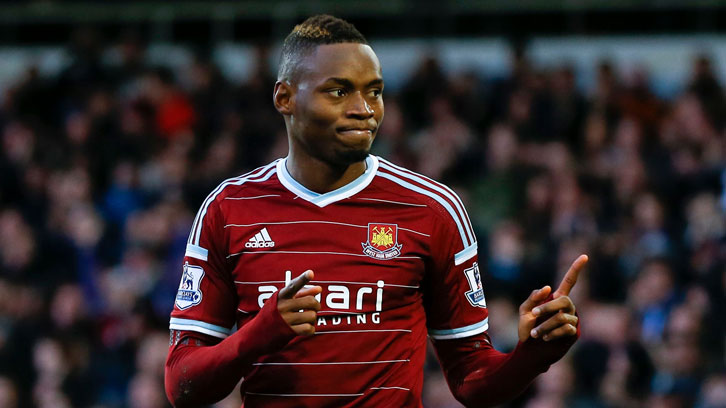 Diafra Sakho joined West Ham from Metz in the summer of 2014 and wasted no time in making an immediate impact, netting on his debut in a League Cup tie with Sheffield United.
He scored his first Premier League goal that September in a 2-2 draw against Hull City and that set in motion a remarkable sequence of scoring on his first six Premier League starts, equaling the Premier League record set by Mick Quinn at Coventry City in 1992.
Injuries subsequently took their toll and Sakho eventually moved on in January 2018, having scored 24 goals in 71 games.
Back in January 2006, I can remember going to Norwich for a third round FA Cup tie against West Ham and learning that the Canaries' striker Dean Ashton had been left out of their squad.
Even I could work out was going to happen next and sure enough, Dean became a Hammer soon afterwards, scoring some vital goals that season, including two in the FA Cup quarter-final against Manchester City and another in that superb final against Liverpool.
In August 2006 though, Dean badly injured an ankle while training with England and, after several comeback attempts, was eventually forced to retire, aged 26, in December 2009.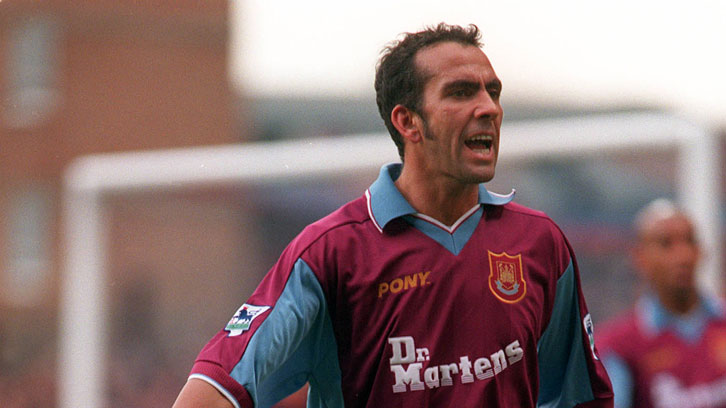 Paolo Di Canio is next on the 'immediate impact' list. The volcanic Italian hadn't played since his ban for pushing referee Paul Alcock whilst at Sheffield Wednesday but Hammers' manager Harry Redknapp was never risk averse and signed him in January 1999.
Di Canio had much to do with West Ham finishing fifth at the end of that season with 57 points while the subsequent three seasons were a roller coaster of a ride, with his audacious talent at the forefront.
Back in February 1997, West Ham were 18th in the Premier League and in serious danger of relegation.
Something needed to be done – and quickly – so Harry went out and bought John Hartson from Arsenal and Paul Kitson from Newcastle.
Both signings worked like a dream, with Hartson scoring five goals in eleven games and Kitson eight in 14, to lift the Hammers out of danger.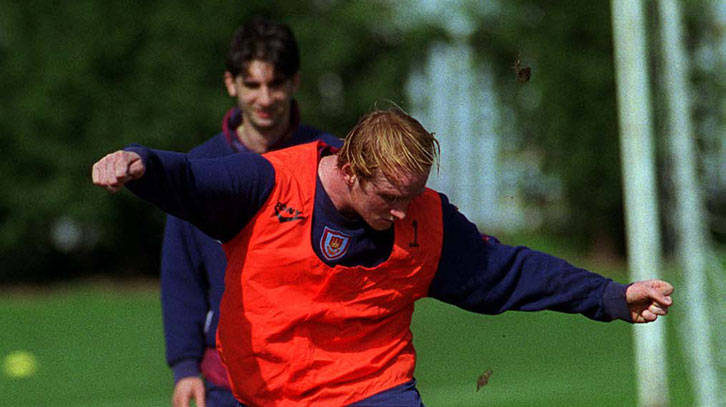 Lou Macari's time as West Ham manager meanwhile, may not have been the happiest but his ability to pick out potential signings was evident when, under his guidance, the Club signed Trevor Morley and Ian Bishop from Manchester City in December 1989.
The following season Morley scored 17 goals in 48 appearances as the Hammers returned to the top division and although relegation followed the following season, his 22 goals from 49 appearances, many prompted by the excellent midfield skills of Bishop in 1992/93, again helped West Ham win promotion.
It is not a coincidence that without exception, the 'immediate impact' signings mentioned, have been strikers or playmakers and others, such as Frank McAvennie, Johnny Byrne, David Cross, Teddy Sheringham and Phil Woosnam, should also be mentioned.
Phil Parkes, who has been voted the Club's greatest ever goalkeeper, had an impact which lasted eleven great years at West Ham whilst Billy Bonds, who signed from Charlton in 1967 and made a Club record 799 senior appearances, made arguably the biggest impact of them all.
*The views expressed in this article are those of the author and not necessarily those of West Ham United FC.