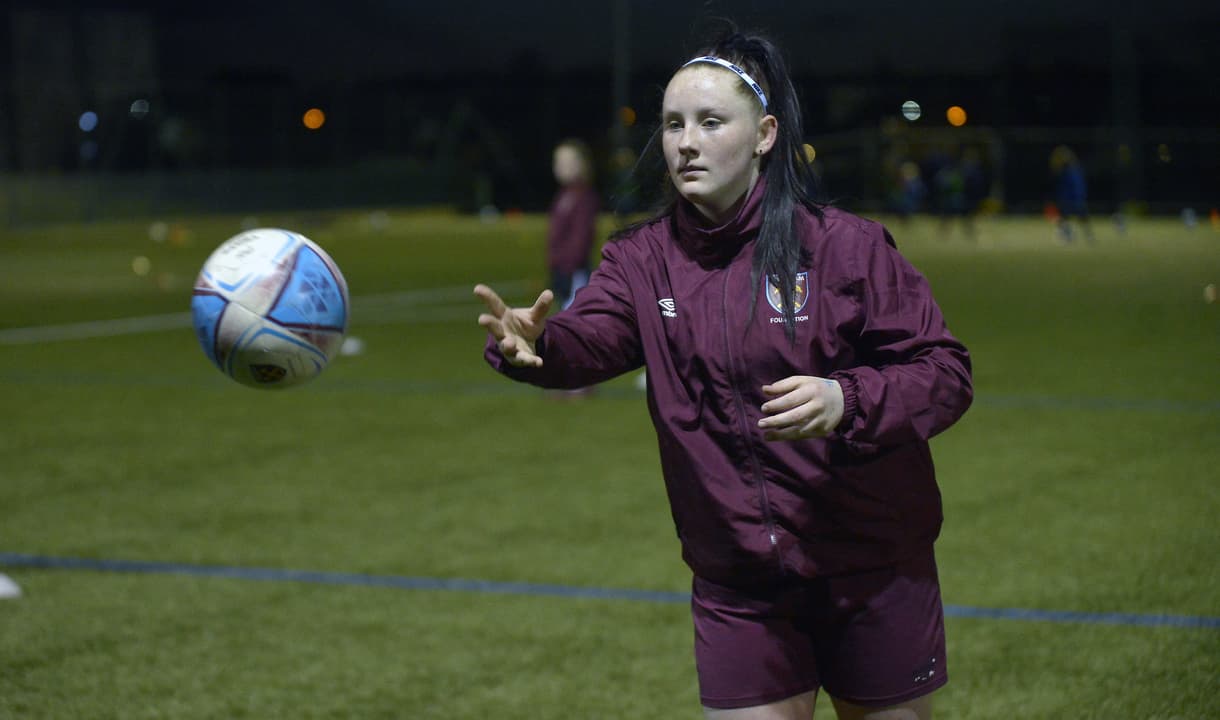 West Ham United is committed to providing opportunities to everybody across the community. We are exceptionally proud of the work we do to support females across our breadth of programmes, and today, for International Women's Day we are highlighting three of these initiatives. 
Player Pathway
The Foundation's Player Pathway model is made up of four tiers of development which allows for all players to be suitably challenged dependant on their current stage of development. The programme provides football opportunities for 8-16-year-olds of all abilities, and the female pathway has grown massively over the past two years, alongside the growth of women's football. 
Foundation coaches provide support through female-only training sessions every week, regular fixtures against other female clubs and offering insight into Academy-level football. Due to the COVID-19 pandemic, coaches have been reaching out to participants to help support them during the lockdowns. Female players have received bespoke sessions on virtual presentations, individual skills-based exercises and a variety of other engaging football. 
Chris Cronin assists on the programme and commented on its recent progress, saying: "The game of women's football has gained more popularity over the past few years, and it's great to echo this in our pathway support. 
"Many young females in the local community are inspired by West Ham United players such as Gilly Flaherty and Kate Longhurst, and the women's pathway makes these careers more achievable for the players. Over the last 12 months we have seen 100 players engage with our activity each week which is a great achievement."
The Foundation is looking to welcome new players of all abilities to come and join our pathway. If you would like further information, please email Chris Cronin [email protected] 
Premier League Kicks
The Premier League Kicks programme uses the power of sport to work with young people aged between 8-18-years-old in the most high-need areas. One of the key focus points for the PL Kicks programme is to ensure that more young females, who may not usually feel confident enough to join a football session, are able to access and engage in these fun sporting activities.
During the ongoing restrictions it has been increasingly difficult to encourage females to take up a sporting activity. Senior Community Coach, Najma Shariffu, has been tackling this situation by hosting a weekly, fun online session to build the interest in young females so that they then may feel more confident to attend one of our many delivery sessions when government restrictions allow. During the periods where sessions cannot go ahead, the Foundation staff have continued their engagement with young people through regular check-ins, newsletters including fun activities and quizzes, as well as games, skills and exercises set on Twitter through #KicksCorner. The 'PL Kicks Virtual Meet' sessions launched in January and are focused on providing female participants a safe and welcoming space to engage in a range of interactive provisions such as challenges, discussions and competitions, whilst making new friends, building social skills and develop in confidence.
Najma has enjoyed delivering the online girls engagement sessions, saying: "The sessions have been great in allowing the girls to form friendships while taking part in various activities. The girls have shown a huge increase in their level of engagement, through offering ideas and themes for their sessions. They have showcased their unique talents and knowledge throughout."
If you know a young female aged 8-16-years-old who may be interested in joining the sessions, email [email protected]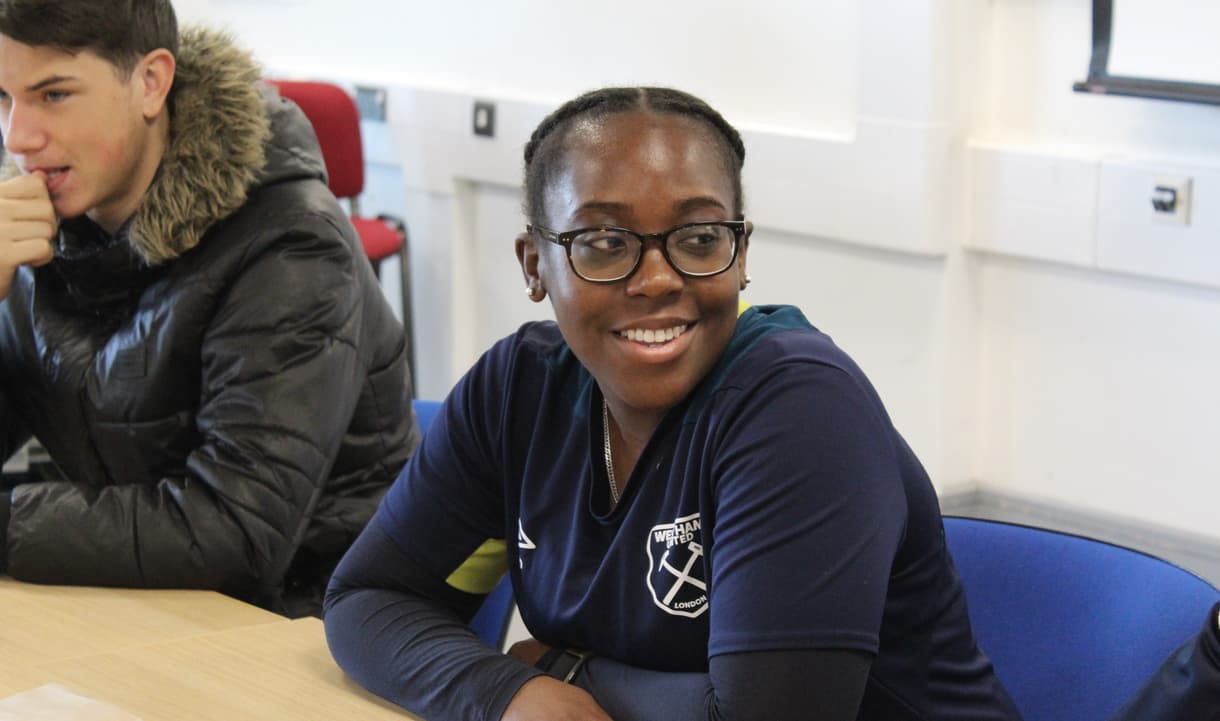 Degrees with University of East London
The Foundation offers two degrees in partnership with the University of East London; providing a fantastic stepping-stone to begin a career in sport while working with a Premier League Club. Both degrees offer bespoke opportunities with West Ham United men's, women's and Academy teams, with guest speakers within the last few months including West Ham United Women's players Laura Vetterlein and Cecile Redisch. 
Both degrees have produced many exceptional alumni, for example, Katrina Harris graduated from the degree in 2019 and has since been an inspiration for women in sport. Since graduating she has worked in grassroots football at different levels, from coaching toddlers to working with elite girls for a Regional Talent Centre. Additionally, Katrina has recently taken up the position of Project Officer within the WHU Foundation, leading on initiatives like the Youth Forum which are integral to our organisation.
Speaking about her university experience, Katrina stated: "My best memories at University were taking part in all of the events we've been involved in and the placements we had available to us. I would definitely advise anyone who wants to work in the field of sport to join the course for a more hands on university experience."
You can still sign up to join both degrees in September via the links below:
Community Sports Management - https://www.uel.ac.uk/undergraduate/courses/fdsc-community-sports-management
Sports Coaching and Performance - https://www.uel.ac.uk/undergraduate/courses/bsc-hons-sports-coaching-and-performance
To find out more about the foundation, click here or email [email protected]