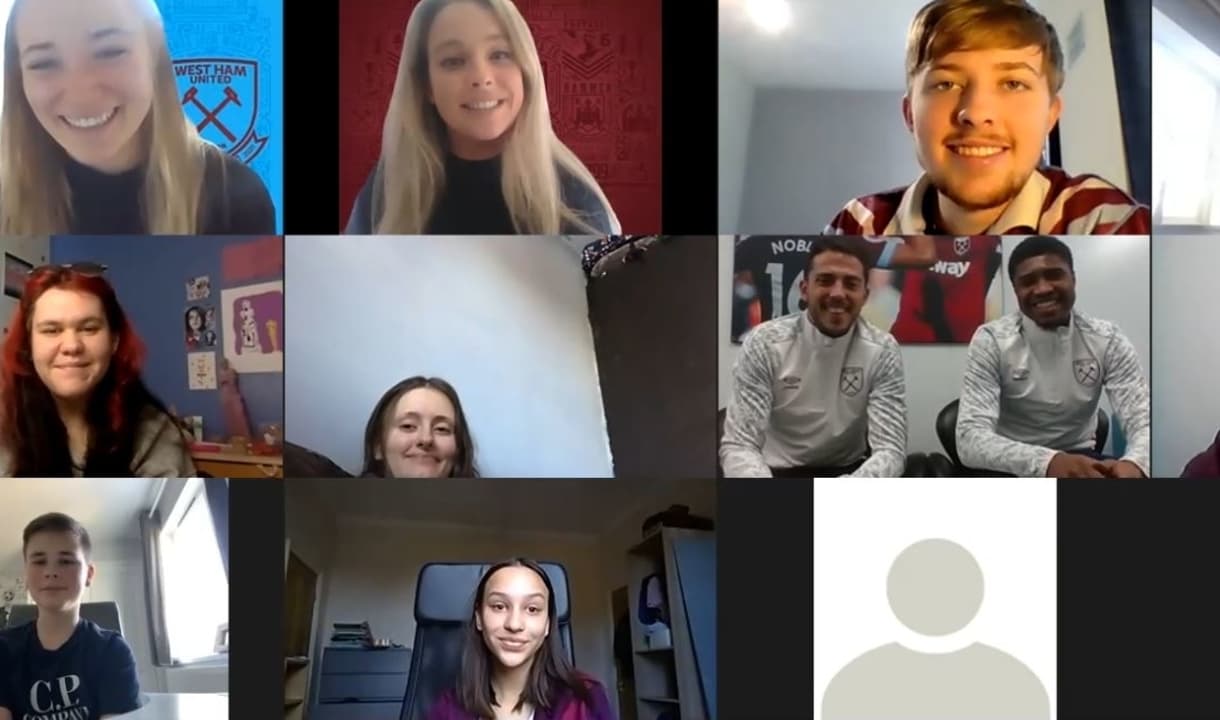 West Ham United's Junior Supporters' Board (JSB) members were joined by first team players Pablo Fornals and Ben Johnson for their latest meeting, held via video conference during the February half term.
The JSB, formed of 10 supporters under the age of 21, meet regularly with the Club to discuss the topics most important to young Hammers. Previous meetings have included discussion around the junior matchday experience, the production of the junior matchday pocket guide and JSB members being involved with behind closed doors fan initiatives.
The latest meeting focused on the Club's planning for the long-awaited return of supporters to matches, with the JSB working in partnership with staff to produce a communications plan dedicated to young fans, explaining all the policies and processes that will be in place when fans are able to return to London Stadium. Their proposed ideas will be the inspiration behind a dedicated Hammers Hub for junior supporters, which will be launched ahead of the Club welcoming supporters back.
Fornals and Johnson, meanwhile, joined a special Q&A session with JSB members, answering questions on their careers so far, the experience of playing without supporters present and reflecting on the team's fantastic form in the Premier League this season.