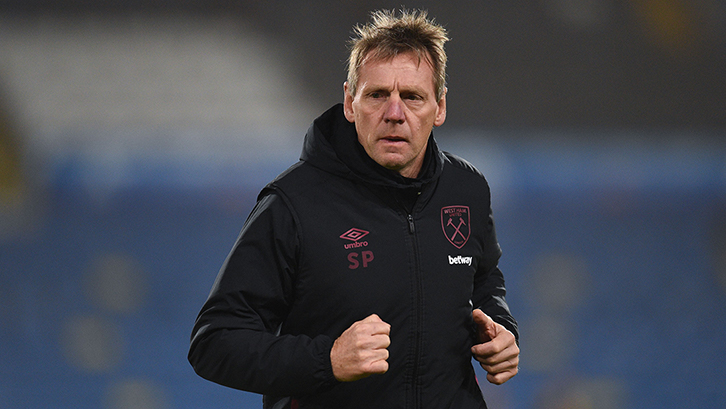 First-team coach Stuart Pearce has expressed his excitement at the sheer potential of this West Ham United side.
The former Hammers left-back, now in his third spell with the Club, has echoed manager David Moyes' delight at recent results – but also his belief that the players possess a gear even higher to click into.
Michail Antonio's second-half volley on Tuesday evening sealed a 2-1 win over West Bromwich Albion, the Hammers' fourth consecutive victory in all competitions to kick off 2021 in style.
Working with the first-team squad every day at Rush Green, however, Pearce feels that – although there is certainly plenty to celebrate in terms of results – the group are playing even better in training, and are pushing themselves to replicate that very form on the pitch.
"The manager's pleased with the results, we all are, and the endeavour the players are putting in is fantastic," Pearce told talkSPORT.
"But we feel as though we're seeing a little bit more, maybe, on the training pitch than we're seeing on matchdays. We feel like they've got even more to give – the standards that they can reach are probably higher than where we're at at this moment in time. 
"Don't get me wrong – winning matches in the Premier League is never easy. We're delighted with that, the results and the way it's gone.
"The attitude of the players is absolutely sensational – the work ethic and how they want to learn and progress their careers individually and collectively – but we honestly feel as though there are better performances there."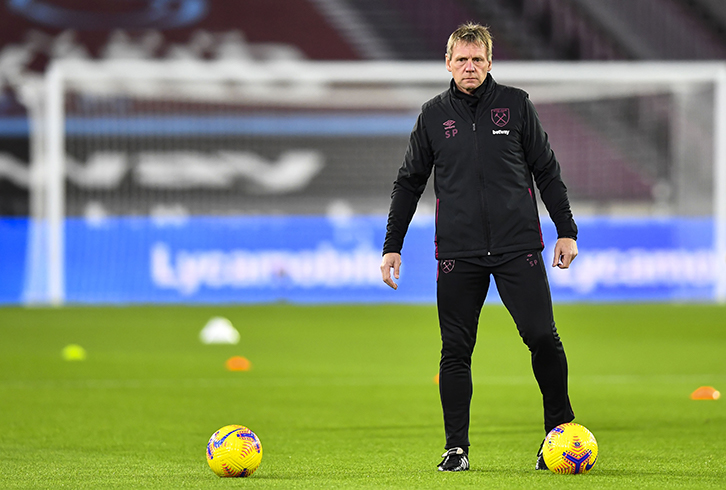 Antonio's acrobatic strike on Tuesday was his second match-winning goal in the space of four days, having started the Hammers' last two Premier League games as the No30 steps up his recovery from long-term injury.
The ever-threatening Antonio impressed with his strength and tenacity as a lone centre-forward in Tuesday's win, and Pearce has been delighted to see how the 30-year-old has developed since he last managed him earlier in his career.
"I signed Mich at Nottingham Forest seven years ago, so I knew the boy we took from Sheffield Wednesday then," Pearce recalled.
"Since then, and even since I've come back into the Club this time, his hold-up play has improved drastically. It startled me because that was an area of his play we felt he could improve on [then] – and he still can – but I think his hold-up play and his understanding of his runs has improved drastically.
"I think at the moment he's still got to get into the groove that he had pre-injury – there's certainly more to come. He's got to improve his all-round game from that, but I think MIch as well wants to push his limits to see how good he can be."
With steady improvement a theme consistent with the Club's season so far, Pearce sees no reason why West Ham United cannot continue to ascend the Premier League table in the second half of the campaign.
Certainly, by a combination of manager, coaching staff and their own impressive mentalities, they will feel motivated to.
Pearce concluded: "The one thing I can assure you of is that Moyesie will be pushing the team to give their maximum right to the end, and he'll be not satisfied with whatever position we're in at any given time – he'll want more. 
"I think that's rightly so, because we've got a squad of players that can really push themselves – and improve."