Manager David Moyes is hoping his West Ham United side can continue their unbeaten start to 2021 when Burnley visit London Stadium on Saturday.
Speaking at his pre-match press conference, Moyes talked about his side's encouraging form, the updated Premier League COVID-19 protocols, the fine job Sean Dyche has done and his former Everton player Wayne Rooney's move from playing into management...
We are looking at getting four wins from our next four games in January, and not at other players at other clubs.
Winning the next four games in January and doing as well as I can are what I'm thinking about and what I think is important.
If someone comes along who can help us win those games, I'll look at it, but the most important thing for me are the players in this building at the moment. Players improving and doing better than they are doing at the moment is my priority.
If someone else comes along, we'll soon let you know!
We've started 2020 very well, but the job for us now is to go unbeaten for as long as we can into the New Year, making sure we get through to the next round of the FA Cup and continue doing well in the Premier League and move up the table.
We face Burnley on Saturday and I think it'll be really tough. Over the years, they've been a great success story, doing what they have without the budget or tools many of the other clubs have had.
Their manager Sean Dyche can take great credit for the way they've done their work.
I don't think they'll be in a relegation battle this year, that's for sure, and even though they've started a bit slow, I think they'll be fine.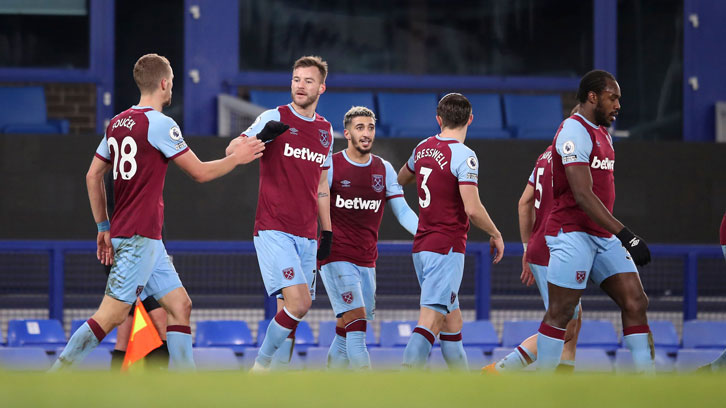 Tomáš Souček is our top goalscorer with five in the Premier League this season, but I don't think there is a secret to his success in front of goal.
He had a good goalscoring record before we brought him in. We knew he had scored goals in the Czech Republic and that was part of the reason for bringing him in.
We didn't know if he'd get as many goals here, but he's come into the team and looks as if he's capable of scoring and more importantly he's been a great member of the squad and a real team player for us.
His goals have been important, but his attitude and commitment every week have been first-class.
A lot has been written and spoken about how football clubs handle the new COVID-19 protocols, including those asking players to socially distance while celebrating a goal.
We have done all we can to follow all the protocols as best we can, and I have to say the Club has done a brilliant job around the training ground and London Stadium, setting up the dressing rooms etcetera and making sure it's all correctly adhered to.
We'll also do everything we possibly can on the pitch to adhere to those new protocols, but it is something we all play football for at any level – to score a goal and celebrate – and anybody who has played the game will have done that.
But we shouldn't do that if it is affecting any people and making them do the same. I'd hope people weren't thinking that way and it means they could hug each because the players hug each other after scoring a goal.
The first thing to do is to try to make sure it doesn't happen on the pitch if we can. Sometimes these things happen, but we are not encouraging them to do it, that's for sure.
We hope we score lots of goals at West Ham, but we will have to make sure we celebrate them correctly.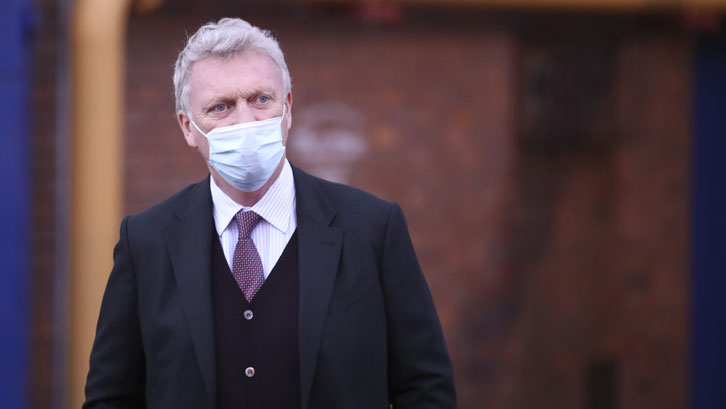 Wayne Rooney has retired from playing and taken his first full-time managerial job at Derby County.
I knew Wayne as a young player and I knew Wayne as a boy, obviously, and he was a tremendous young player. We were amazed by his abilities as a young player and what he could do from 16 onwards.
He got his debut and he went on and became Manchester United's leading goalscorer and England's leading goalscorer, so he's had an incredible career.
If he's retired from playing, I'm sure it'll be for the right reasons and because he sees his future in management and he's going into a completely different world now.
I don't always think the best players go on to become the best managers, but Wayne's love of the game, his drive and his attitude will give him every chance of being successful.
I couldn't give him one bit of advice but, if I look at my own career and when I gave up playing and went into management, I would say look for advice and get help when you need it, but be your own man, and Wayne will definitely be that.
I wish him luck because it's a tough job that he's got with Derby at the moment, but it's a great opportunity to start his management career.