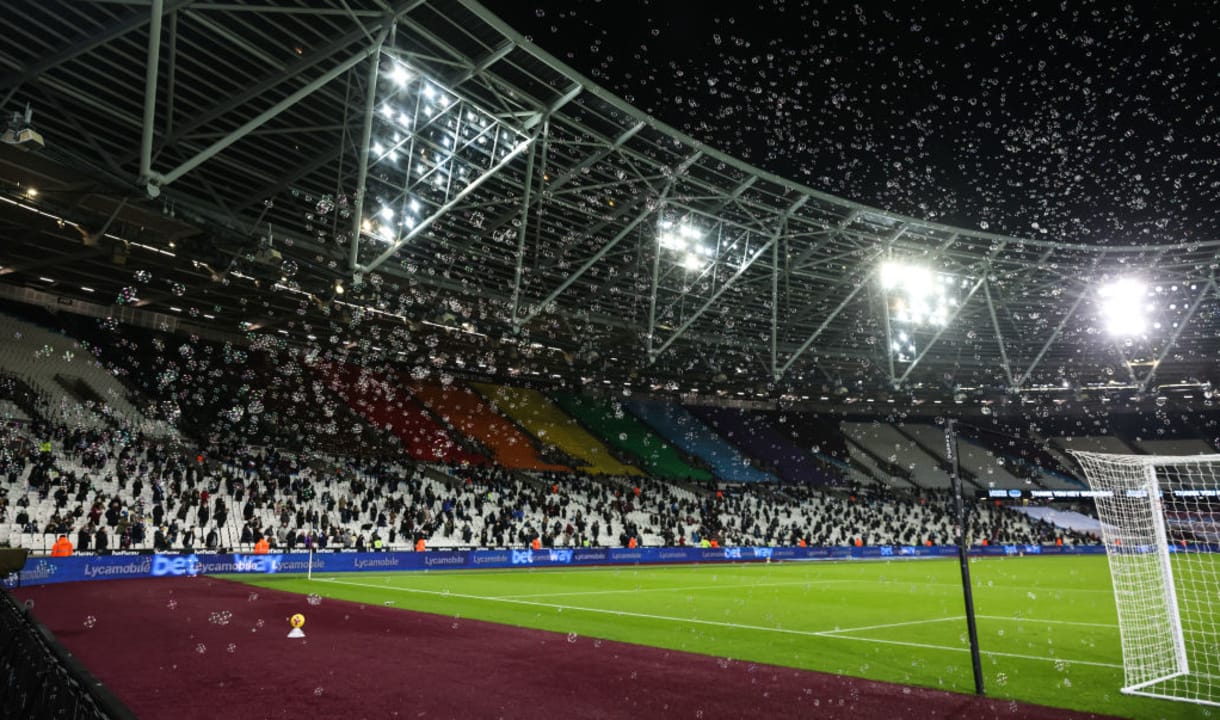 West Ham United can confirm details for supporters regarding refunds for the upcoming home Premier League match against Crystal Palace on Wednesday 16 December.
Before fans were able to return to London Stadium, the Club communicated that supporters would receive their refunds for the fixtures with Aston Villa, Manchester United and Crystal Palace early and two weeks ahead of Christmas on 11 December. Refunds for the Aston Villa and Manchester United matches will be processed in the next 24-48 hours. 
Since that announcement, the UK Government stated that, with London currently in Tier 2, a total of 2,000 supporters would be able to attend the Club's forthcoming games, which started with Manchester United last Saturday and continues with Crystal Palace next Wednesday.
A ballot will therefore be held for supporters - who have paid for their Season Ticket in full - to be allocated a ticket for the London derby with the Eagles.
Season Ticket Holders who were successful in the ballot for last Saturday's match against Manchester United will not be included in this next ballot, in order to ensure a fair process that gives as many supporters as possible the opportunity to attend a match.
Supporters will be notified of the results of the ballot in the coming days, with a secondary ballot to follow for any returns received by the Club. Those supporters successful in the secondary ballot will be contacted ahead of the match.
As a result, refunds for the Crystal Palace fixture will now be made after these ballots have been held, but the Club aim to do so within 48 hours of the match taking place and, crucially, still a week ahead of Christmas. 
Thank you once again for your patience, co-operation and, most of all, your loyal and passionate support of West Ham United.
For more information on the return of supporters to London Stadium, including ticketing, our Matchday Guide, Code of Conduct and more, please visit the Hammers Hub here.