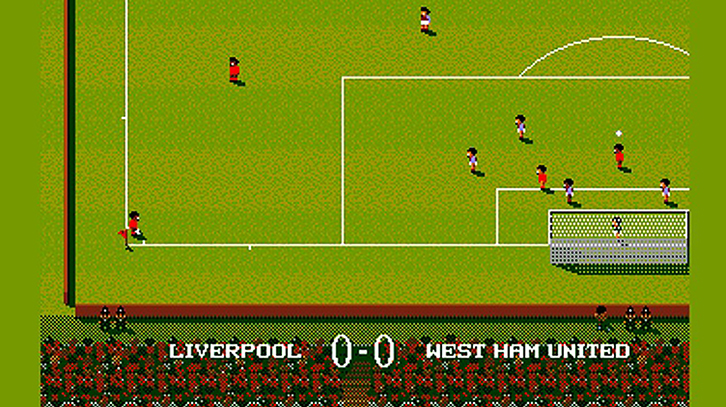 Nowadays, football gaming is of massive magnitude; Esports competitions encompass global events, fan bases stretch into the millions, and there's big bucks to be won with celebrity-like status for those at the pinnacle of the game.
It's worlds away from the seemingly rudimentary dramas that played out in many a teenager's living room on a cathode-ray tube television once upon a time.
Nowadays, gameplay designers hone in on perfecting realism, bound by the constraints of that pursuit as they tweak and tarry to deliver the most lifelike experiences possible.
Contrast that with 1983's International Soccer on the Commodore 64, where creator Andrew Spencer discovered a bug where players would often score goals with their heads from well over the halfway line.
He found it funny, so left it in the code. Back then, it was the right call.
As many West Ham fans get hold the latest generation of gaming this winter with their PlayStation5, Xbox Series X or Nintendo Switch Lite consoles, we thought we'd take a look back at just a handful of West Ham iterations over a seminal period for gaming.
Put on your nostalgia-tinted glasses – you're in for a very low-res ride.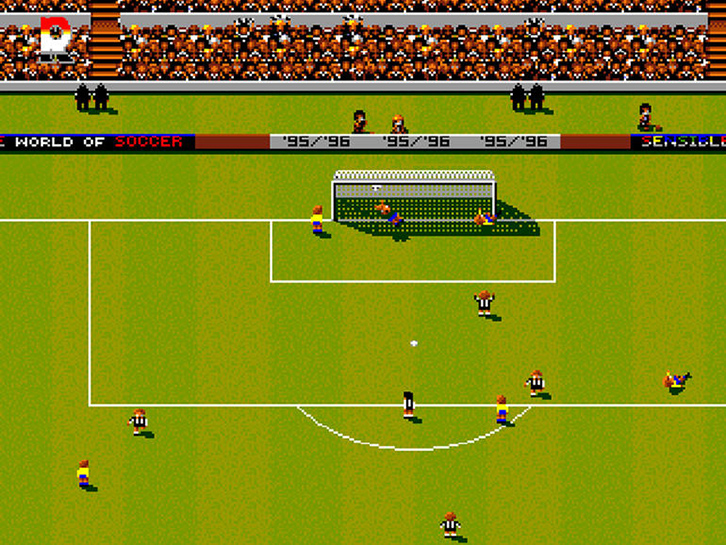 Sensible World of Soccer (1994)
Look up any list of retro footballing video games and, nine times out of ten, this one will top the tree. Over 25 years later, it's still renowned as one of the first football games to really innovate in its user experience.
Top-down, arcade-oriented gameplay is what won many fans over – but so too did its commitment to representing a database which eventually expanded to an unprecedented 1500 teams and 27,000 players, West Ham United included.
The Hammers were playable from the 1996/97 edition of the game and featured star names like top-rated players Michael Hughes, Florin Raducioiu and Iain Dowie (or, if you played the recent Xbox Live remake, 'W Hoghas', 'P Redocuiuo' and 'S Diwua'!) – all of whom were rated 31 points out of 70.
The Hammers' player ratings tended to average out around the 30 mark, which was relatively respectable when compared to bottom-of-the-table Nottingham Forest, who averaged mid-20s, and then-champions Manchester United's average of 40 or so – Eric Cantona and Ryan Giggs their leading lights on 44.
Of course, as with every football game, ratings didn't matter so much if you had the skills to compensate, and West Ham United fans from the 90s are sure to have used every single one of the game's unprecedented player management and trading features to craft title-winning dream teams in Claret and Blue.
Numerous remakes have followed, including a fairly addictive and playable version in 2016 – but it's the originals which will always be held in our hearts.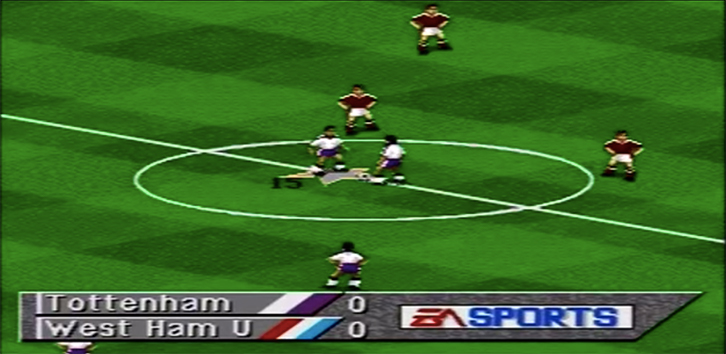 FIFA Soccer 95 (Sega Genesis)
Where it all began – well, as we know it, at least.
FIFA Soccer 95 was the first title of its now annual-instalments and followed hot on the heels of the smash-hit FIFA International Soccer game.
Made exclusively for Sega Genesis by Electronic Arts, matches were played at an isometric angle, with club sides from Europe's top six leagues included for the first time in the series. 
Players weren't licensed at this stage, so fictional names abounded, and teams were instead assigned fairly generic ratings; for comparison, take a look at West Ham United's statistics against Tottenham Hotspur's in this screenshot.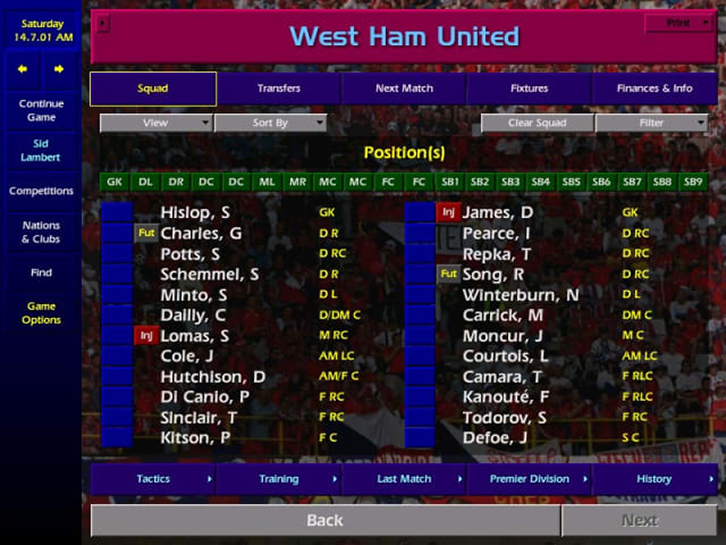 Championship Manager 2001/02 (PC)
The greatest side ever to go down? Not on this West Ham United manager's watch.
Okay, so the majority of the West Ham United side that featured in Championship Manager 2001/02 would eventually suffer real-life relegation from the Premier League a season later.
But it was a far cry from some of the feats virtual managers pulled off with this brilliant group of players – you only need to look at Sid Lambert's title-winning achievements in the Championship Manager Time Machine series last year.
Recognised by many to be the greatest-ever football management sim, whole campaigns could be played at rapid pace with rich decision-making and player databases coming to the fore, including a truly classic West Ham United squad.
Very recent remakes of this title can be easily found – and come highly recommended. And no, I don't mean Microsoft Excel.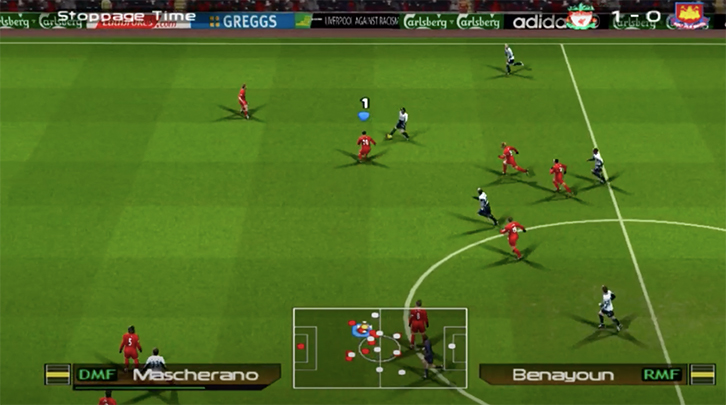 Pro Evolution Soccer 5 (2004 – All major consoles)
Like some kind of joystick-centred arms race, before the titanic franchise of EA SPORTS' FIFA titles really took hold of the Esporting world, its annual competition with Konami's Pro Evolution Soccer series produced some spectacular results for footballing gamers.
Arguably one of the pinnacles of footballing gaming, Pro Evolution Soccer 5 just did football right.
The gameplay struck a perfect accord between relative realism and arcade addictiveness and tended to be the critics' pick of the time, although FIFA would eventually come to dominate in this regard.
Perhaps one of the most fondly remembered aspects of the game, however, was its lack of official Premier League licences – well, unless you were an Arsenal or Chelsea supporter, anyhow.
As a result, Hammers fans were forced to embrace their identity as 'East London', scrapping it out with teams including 'Man Red' and 'North East London' for glory.
Unsophisticated today, maybe, but you might be surprised to learn just how much fun that was.
For more exciting FIFA 21 and gaming content, follow the official @WestHamEsports accounts on Twitter and Instagram.
Want to step up your game with West Ham's Esports players? Watch our pros in action every week - subscribe to Twitch to learn when they go live.