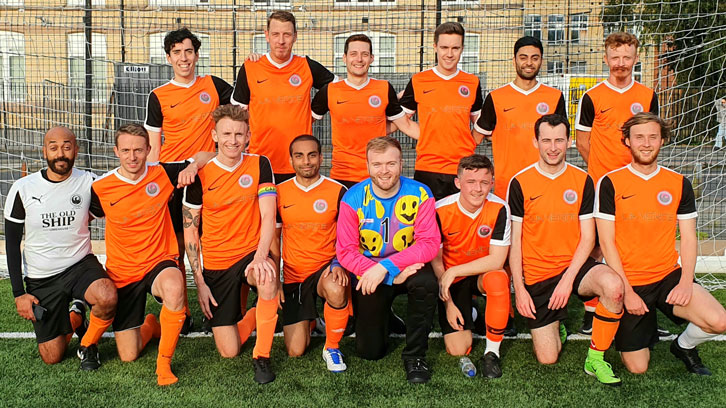 East End Phoenix FC is ensuring players of all backgrounds can play competitive football in an inclusive environment
Formed in 2008 with its mission to offer inclusive football opportunities for the LGBT and LGBT friendly community in east London, East End Phoenix FC welcomes players from all backgrounds.
Regardless of gender, sexual orientation, race or any other personal characteristics which might make it more difficult to participate in football or to play in mainstream leagues, East End Phoenix offers players the opportunity to play competitive football in a welcoming and inclusive environment.
A year ago, the Mile End-based club took part in a match at London Stadium's Community Pitch, teaming up with Pride of Irons to take on Arsenal's LGBT+ supporters' club Gay Gooners.
As West Ham United and the Premier League celebrates Stonewall's Rainbow Laces campaign, the Official Programme spoke to East End Phoenix FC's Philip Mullen about the club and the ongoing issue of fighting prejudice in football…
Philip, please start by telling us about East London Phoenix FC…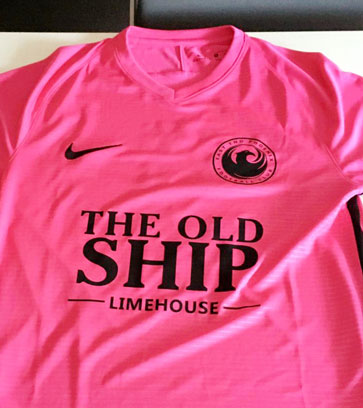 The club was founded more than ten years ago. There wasn't a presence in east London. You had all these different LGBT teams across London where people know it's a safe space to play football, and it's about enjoying that football without the fear of experiencing transphobia, racism or homophobia, but there wasn't a presence or a space in east London. A group of guys got together who were playing for one team but didn't really feel like it had the right ethos there, and they set up a new team in east London. It's kind of really grown from there. We're the only LGBT team based in east London and we're definitely very proud of that heritage and being based here for more than a decade.
Which competitions do you play in?
We play in a couple of leagues: the Unity League, which is a London LGBT league, and we also play in the GFSN, the Gay Football Supporters Network national league as well. One thing that's quite unique about those leagues is we have an exemption from the FA around trans players, so regardless of what your gender identity is or your sexual orientation, you're welcome to play. That's one issue in the game – for other levels of sport and for other leagues, you might need to prove what your gender identity is, but in this league you don't have to. For me, that's a really important part of the league: everyone is welcome, you don't have to prove what your identity is and you can come and play football. We're paving the way for trans inclusion in football.
In terms of playing in LGBT leagues, one thing for us is about a quarter of our players are straight and they come because they don't have to worry about the culture or playing up to that or fitting in with that. They can be themselves. It's an inclusive place to play football and because of that you can really focus on playing, and don't have to worry about banter or fitting in. I think that's one thing that is really special about the team, and also playing against other teams – GSFN is a national competition, and most grassroots football teams don't really get to go away, so for us being able to play a team in Manchester, meet them, play a game of football, go out with them and have that social side of it as well is really important.
How did you come to join the club?
Personally, I joined about 18 months ago. I'd moved to London, knew literally nobody, and was looking for a team to play football with. I'd been playing university and college system football, an inclusive atmosphere to play, but as soon as I left university it was quite a different atmosphere and feel. There were a couple of teams where I encountered racism or homophobia and I just didn't feel comfortable playing for them. I wanted to avoid that, find a place where I could just be myself and just enjoy playing football really. I came across East End Phoenix, went along to training and just immediately hit it off from there, being able to play football twice a week, but also being able to build those relationships with people, going on socials with the team but also doing away matches in London was a way of getting out of my little bubble and meeting lots of people.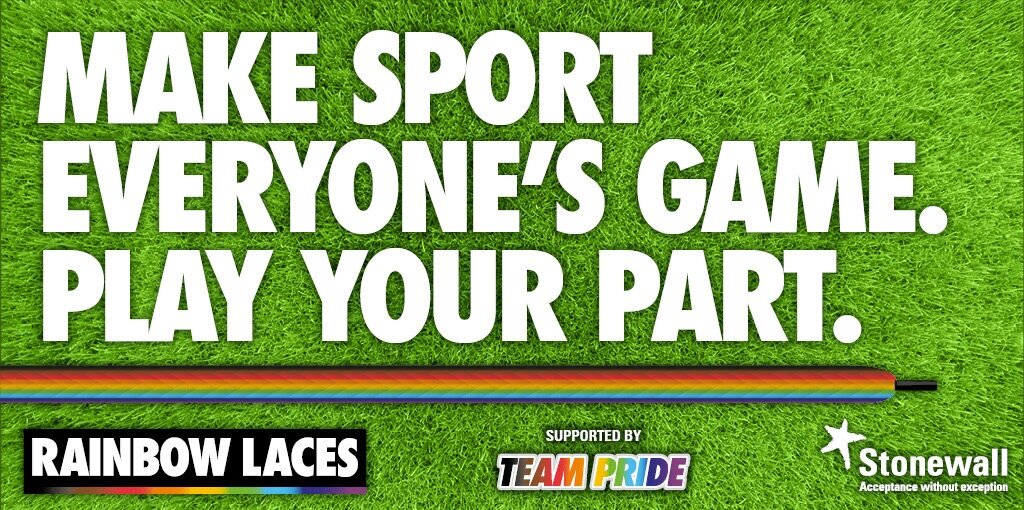 You mentioned when you joined another team initially, there was unacceptable language. With campaigns like Rainbow Laces, have you noticed the situation has improved in recent years?
Good question! I think there definitely have been some improvements, but I think there are still a lot of challenges. The issue there is, particularly, if you've got a younger person trying to get into football and you witness racism or prejudice, that could put them off for a lot longer. It's being tackled more widely and attitudes are changing, but I still think that there are those pockets and those cultures in some football clubs which create that atmosphere which can really put people off for a long period of time. It's about changing that culture so people feel there's less space to make those throwaway comments. I think the danger is if you've got those particular views and you feel football has this culture, and there's not enough people challenging you, then you're always going to create that.
Rainbow Laces is a campaign that runs visibly for a week or two each season, but in terms of Stonewall's work, they're working day in, day out, to change those perceptions. What's your view on the week of action?
I think that visibility is really important and having the support of the Club and the Premier League makes a huge difference. Having the players wear the laces is one thing, but having the things in the Official Programme, and having it come across in the stadium and on social media, doing interviews, really helps to try and alter that. Culture's not something you can change overnight – it's something you have to build upon – so there's definitely a need for a campaign, but I do think football's a good place to tackle it because seemingly people see that football has this culture in the same way that rugby doesn't seem like it has. The more that we can use football, and the more that people in positions – whether it's players, it's managers, it's the Club themselves – challenging it, the better it's going to be.
Although we do want things to change widely, so if someone is LGBT they don't have to worry about that culture or coming out as LGBT and they can feel comfortable playing in that league regardless of what level that may be. I think definitely there's more to do.
*For more information about East End Phoenix FC, visit eastendphoenix.com. For more information about Stonewall's Rainbow Laces campaign, visit stonewall.org.uk/our-work/campaigns/rainbow-laces