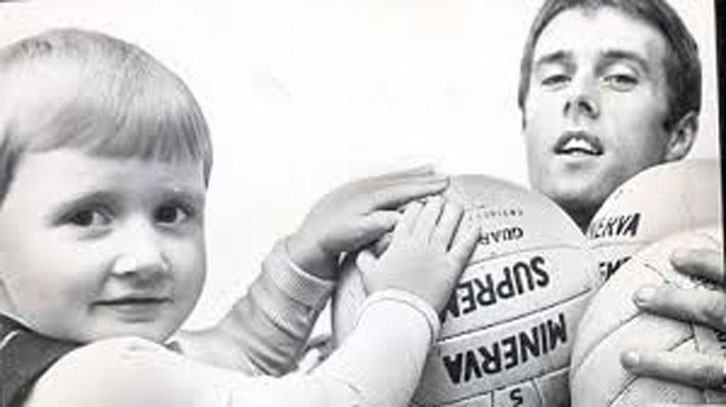 Just two men have scored six goals in a competitive match for West Ham United – the first being the club's all-time leading marksman Vic Watson way back in 1929.
The second occurred on this day 52 years ago, on 19 October 1968, when England's FIFA World Cup final hero Geoff Hurst wrote his name into the record books once again as Sunderland were thrashed 8-0 at the Boleyn Ground.
Hurst may have controversially admitted afterwards that he punched his first goal into the net, but back then the scandal of such an act was lost in the euphoria of the centre forward's amazing scoring feat.
Nothing, it seemed, could take away from his performance in a victory that equaled West Ham's record victory – achieved ten years previously by an 8-0 thumping of Rotherham – but that win had been achieved in the Second Division, rather than the First.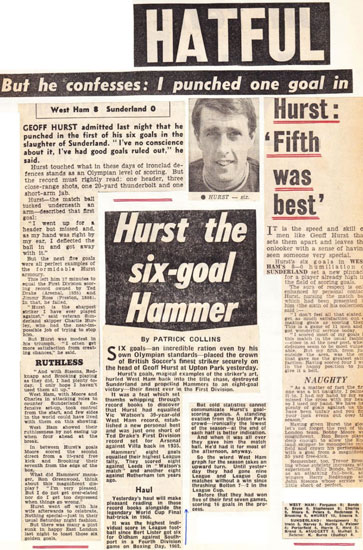 Ron Greenwood's men were at their scintillating best, passing and moving in a blur that the Rokerites – lined up in an offensive, overly-optimistic 3-3-4 formation themselves – simply could not make sense of.
Two years previously, West Ham had thumped Leeds United 7-0 on an unforgettable League Cup night under the Boleyn Ground floodlights, but this time Greenwood's men went one better.
West Ham's goals all came within a mesmeric 53-minute period between 18, when Hurst handled home after good work from Billy Bonds and Martin Peters, and 71, when the Three Lions legend completed his afternoon's work by firing home from Harry Redknapp's accurate centre.
In between, Hurst scored four more goals, while two other West Ham all-time greats, an imperious Bobby Moore and teenage Trevor Brooking, were also on target.
After the hosts' cheeky opener, it would take ten minutes for Moore to rifle a free-kick past Sunderland goalkeeper Jim Montgomery - a man who would be Sunderland's FA Cup final hero with a heroic Wembley display five years later.
Five minutes later, his memories were not so fond as Hurst made it 3-0, with Bonds again involved before the man of the moment headed Brooking's cross into the net.
The unstoppable Bonds was involved in the fourth, too, finding Redknapp with a pass which the winger crossed for Hurst to convert.
Into the second half and West Ham went 5-0 up just three minutes in, Peters and Brooking involved before 1964 FA Cup winner John Sissons backheeled for Hurst to smash home.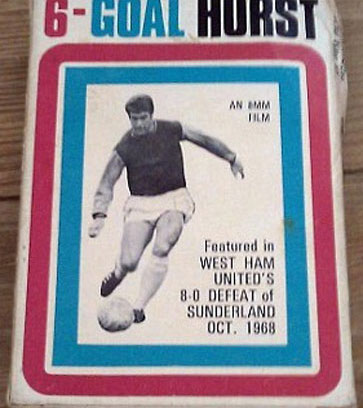 Another accurate finish made it 6-0 on the hour mark before Hurst made way for young Brooking to get his name on the scoresheet with his own rasping strike.
The fun ended a little early, as far as the Claret and Blue Army were concerned, with Hurst completing the scoring with 19 minutes still on the clock from another Redknapp cross.
Speaking afterwards, Greenwood was his normal modest, undemonstrative self, commenting: "I'm very pleased, but I do not get over-elated, nor do I get too depressed when things go wrong."
Hurst himself was also calm, certainly in comparison to today's hyped, headline-grabbing game.
"I don't feel all that elated," said the double hat-trick hero. "I get as much satisfaction out of making goals as scoring them. This is a game of eleven men and I got wonderful service today.
"I scored most of my goals in this match in the usual fashion – close in at the near post, where defences seem to be most vulnerable.
"But my fifth, from just outside the area, gave me the most satisfaction. Having scored four, I was just in the happy position of being able to give it a belt."
And what about the handball goal which would cause something of a national scandal these days, had it been scored by a current England striker?
"As a matter of fact the first one was a bit naughty," Hurst revealed, before going on to reason that West Ham deserved a bit of good fortune. "I palmed it in. I had my hand by my ear, missed the cross with my head, so I used my hand.
"We have had plenty of goals against us that have been unfair and you find your luck evens out over the season."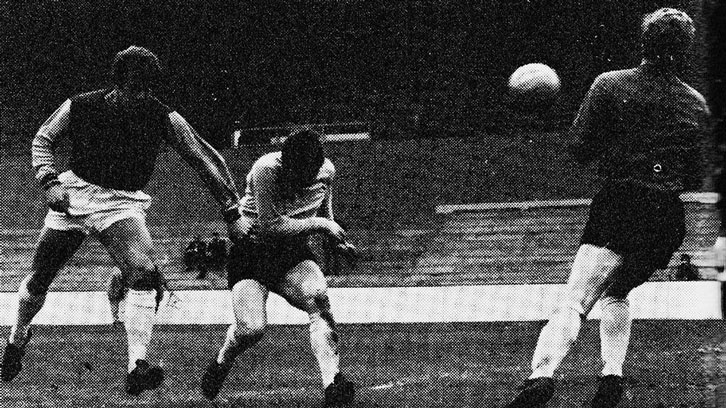 West Ham continued to score freely on home turf, netting four in each of their next two home matches – Division One victories over Queens Park Rangers and Leicester City – to rise to fifth in the table following a 1-1 draw with title-chasing Leeds United.
Liverpool were setting the pace at the top, nine points ahead of the Hammers and three clear of second-place Leeds. 
However, the Yorkshire club would go on an outstanding run, winning 14 and drawing six of their final 20 league matches to win the league by six points from the Reds.
West Ham maintained their position towards the top of the standings throughout the spring of 1969, only to fail to win any of their last nine matches. That run dropped Greenwood's side from fifth on 1 March to eighth following a 1-1 final-day draw at Manchester City.
Hurst would end the season with 25 league goals, having started all 42 matches, and 31 in all competitions. With Martin Peters also plundering 24, including 19 in the league, West Ham's World Cup-winning pair of attackers showed exactly why they were considered to be two of the finest players on the planet.