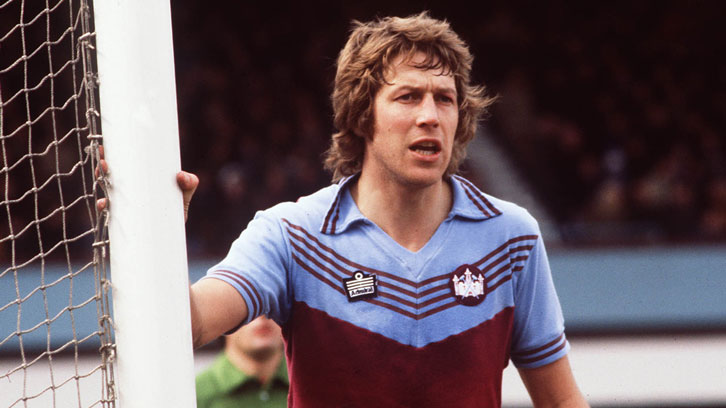 If you watched West Ham United in action during the 1970s, the likelihood is Tommy Taylor was playing at centre-back.
The Essex-born defender made 403 appearances in Claret and Blue, all of them during the decade, and was part of the teams that won the FA Cup in 1975 and reached the 1976 European Cup Winners' Cup final.
Taylor's West Ham story began exactly 50 years ago, on 14 October 1970, when the then 19-year-old made the short move from east London neighbours Leyton Orient to Upton Park.
Despite his tender age, Taylor had already made more than 100 senior appearances for the O's, winning the Third Division title in his final season at Brisbane Road, 1969/70.
Three months later, Ron Greenwood shelled out a £100,000 fee and he swapped the Second Division for the First, joining forces with the likes of 1966 FIFA World Cup-winning trio Bobby Moore, Geoff Hurst and Jimmy Greaves, as well as Billy Bonds, Trevor Brooking, Clyde Best and Frank Lampard Senior.
While things were difficult initially, with West Ham narrowly avoiding relegation in Taylor's first season, things improved rapidly, with the Irons finishing sixth in the First Division – the highest since 1958/59 – in 1972/73.
For the young defender, playing under Greenwood and alongside some of English football's most-iconic figures was an unforgettable experience.
The place was full of characters and the team spirit was fantastic – what more could anyone want?

Tommy Taylor
"We had the best manager in the business in Ron Greenwood," he enthused. "The place was full of characters and the team spirit was fantastic – what more could anyone want?
"Ron was in a complete class of his own as a coach and most of his ideas were revolutionary. He was the most knowledgeable football person I have ever known and when he talked, we listened.
"And it was not just talk with Ron. He would put the tracksuit on, get out on the training pitch and demonstrate what he wanted. Then he would say 'Right, I've done it – now it's your turn'.
"I was privileged to be on the same pitch and in the same team as legends like Bobby Moore and Trevor Brooking. What masters of their craft those two were and I like to think I learned a lot from them.
"Then there was Billy Bonds, who has to be the best professional the game has ever seen. To me he was two people – an animal on the pitch and a gentleman off it. He put so much into everything he did, it would tire the rest of us out just watching him.
"We all used to go out together to socialise and the spirit was so good nobody ever wanted to leave!"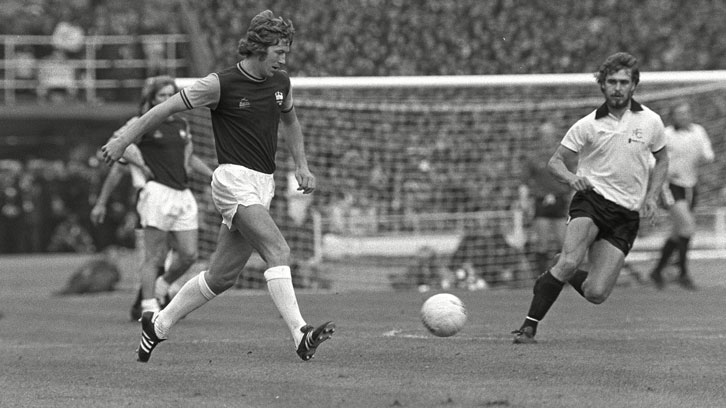 In 1975, that spirit shone through as West Ham went all the way to Wembley, where two goals from Alan Taylor saw the Irons defeat Fulham and win the FA Cup for the second time in the Club's history.
That day, Taylor faced the man he had partnered on his Hammers debut, Bobby Moore, and ended on the winning side.
"People told me to make the most of my first appearance in a final, because the day goes past in a flash," he recalled. "They were absolutely right and I can't remember too much about it.
"But what I most definitely CAN remember is that my feet were killing me. It was like walking on red hot coals and as soon as I had been presented with my medal I kicked my boots off.
"There was no way I could join the lap of honour in my stockinged feet, so I settled for strolling round and soaking up the atmosphere as our fans celebrated our victory."
It was the crowning moment of a decade-long career in Claret and Blue than began exactly half-a-century ago.