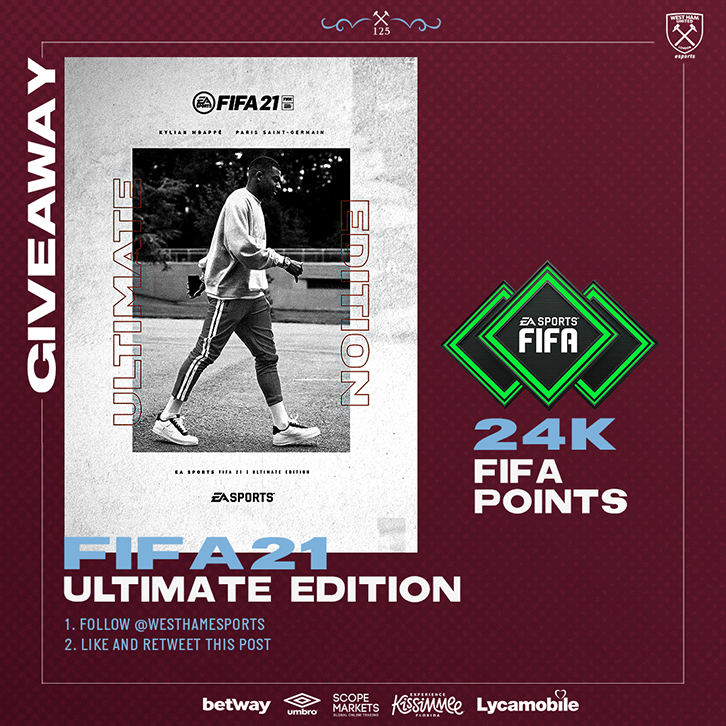 UPDATE 6/10: This prize draw is now closed, but be on the lookout for future competitions @WestHamEsports on either Twitter or Instagram!
West Ham United Esports are giving one lucky winner a spectacular gaming prize: a copy of FIFA 21 Ultimate Edition, plus a MASSIVE 24,000 FIFA points!
The winner of West Ham United Esports' competition will be well set for a brilliant season!