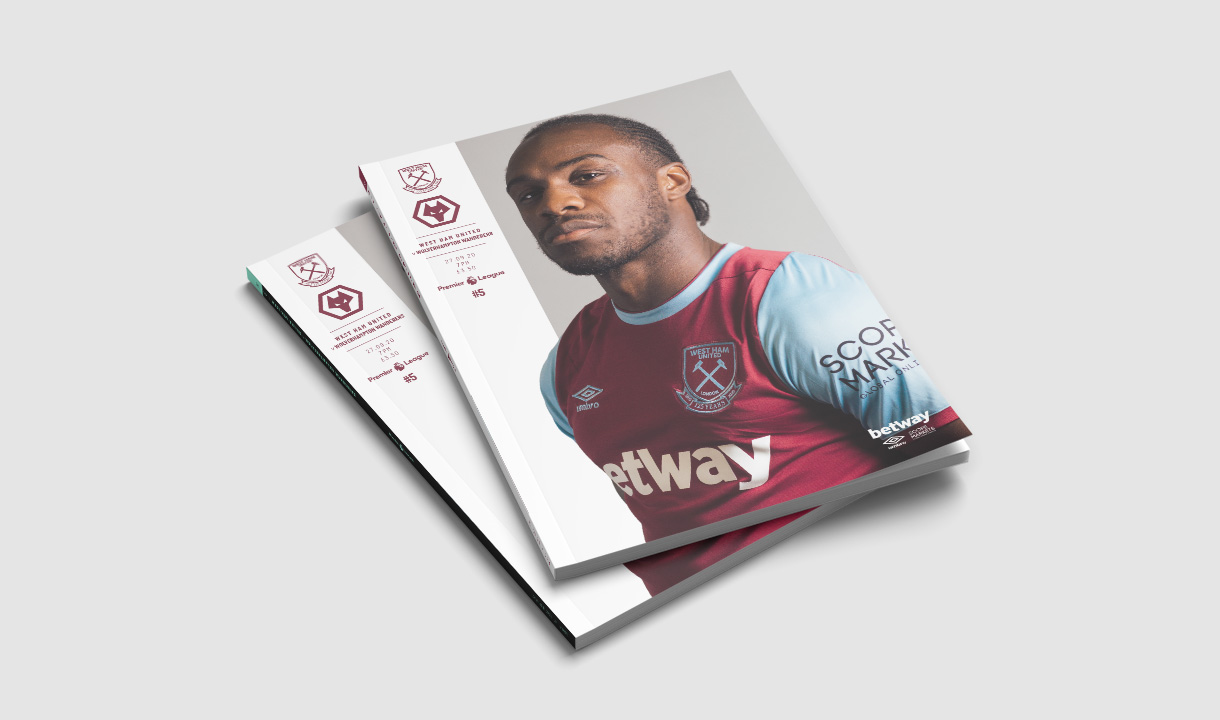 Unstoppable West Ham United forward Michail Antonio says self-belief has fuelled his unique journey from the Isthmian League to the Premier League...
Michail Antonio's current run of goalscoring form is up there with any striker in West Ham United's 125-year history.
The No30 has netted nine goals in his last nine Premier League appearances dating back to the start of July to climb to joint-fourth in the Club's all-time scoring charts in the competition with 38.
Antonio's prolific recent record has also seen him match Frederic Kanoute's achievements of late 2000, then the Frenchman netted in four straight Premier League away games, including a record four in a vital win at Norwich City in July.
Should the 30-year-old continue scoring at even close to the rate he has done since the mid-summer restart, he could overtake Trevor Sinclair, Carlton Cole, Mark Noble and Paolo Di Canio and become West Ham's record Premier League marksman.
Antonio's outstanding play saw him named the Premier League's Player of the Month for July, and he has kicked-off the new campaign in similar style, scoring yet again in last weekend's narrow defeat at Arsenal.
Those recent and potential achievements are and would be special in themselves, but they are even more impressive when you consider Antonio was not part of a professional Academy as a youngster, did not play his first Premier League match until the age of 25, and was not regularly deployed as a centre forward until midway through the 2019/20 season.
Instead, the south Londoner played for non-league Tooting & Mitcham as a teenager, developed his game in the Football League and was deployed as a winger and full-back during his early seasons in Claret and Blue.
As he enjoys the most productive period of his unique career so far, Antonio reflects on his journey from the Isthmian League to the Premier League.
*This interview also appears in the 116-page Official Programme for Sunday's Premier League visit of Wolverhampton Wanderers, which you can order a print copy of here or read online for free here!
Everything happens for a reason.
The path I had is why I got to where I am now. I could have done something different and I might not be in the situation I am now, so I'm quite happy with my career. I wouldn't change a thing.
Tottenham Hotspur saw me at school, to be fair. There were a couple of players at my school who were quite good: Craig Eastmond, who went to Arsenal, and Matthew Briggs, who played for Fulham… there were quite a few players who were quality.
Spurs came down to one of our games and they scouted me, but obviously it being north London and me being from Wandsworth in south west London, my Mum said 'education comes first' and me having to travel to the north in the afternoon and then come back in the evening and go to school in the morning was too much.
She said: "There's no guarantee you'll become a footballer, but you can guarantee yourself an education."
I asked her. It was a flat 'No' – I was devastated! But what my Mum said was right.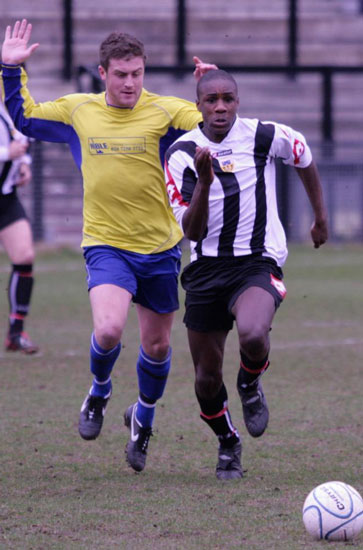 I do think 'What would've happened?', but it could have been negative for me going into the Academy system.
There are so many players who are in the system but what I realised about the system now is that it can be as hard going that way as the way I did it.
You have 40 players in the youth team, and possibly only four or five will get a pro contract. You've got so many players trying to work their way towards a contract for only a few of them to make it to the next stage. That's why I feel it's difficult.
Then there were people there who would have a head start over me as the coaches had seem them over the years, so me going the way I did, I went straight from non-league football onto a pro contract.
I went straight into a pro contract, went back on loan to Tooting & Mitcham for three months, went back to Reading, played one reserve game, then went on loan to Cheltenham in League One. The only thing I did was literally go straight into games, rather than have to train to earn my playing time. I learned my trade by playing games.
I've always got a strong mentality.
Whenever I play or whatever team I go to, I always say to myself 'I'm one of the best players here' because I need to believe that for me to go out there and do what I can.
For me to compete with the players I've got around me, I need to believe I'm as good as them, if not better.
My self-confidence always been there. Off the pitch, in training I would go to the manager when I was younger to ask the manager what I needed to learn, what I needed to do to be better. On the pitch, I think 'there's nothing I need to learn to be better at'.
When I get the ball, I'm going to do this, I'm going to do that – I make my decisions like that. It's just that self-belief, knowing I'm going to beat my man – and it works.
When I was younger, 18 or 19, and coming through, I didn't really know much about football.
As I've got older, I've started to know players. It was easier when I was younger because I was coming up against people and people were like 'do you know who that is?' and I was like 'no'!
They'd say 'it's so and so' but I was saying 'it doesn't matter to me because I'm going to do what I do anyway'.
It helps massively because there's no intimidation or anything to it – I don't know how good they are, so I'm just going to do what I do anyway.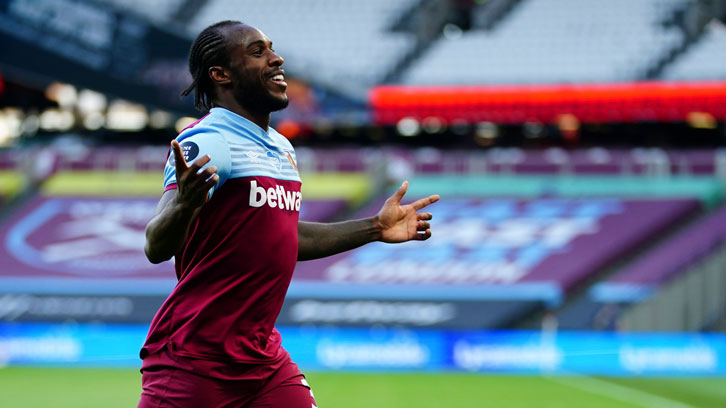 It's been a really busy time, with two matches every week after the restart and the same with the Carabao Cup games at the start of this season.
To be fair, I found it easier than going week-by-week because where I've grown up over time, I was used to playing Tuesday, Saturday, Tuesday, Saturday.
I don't know why, even though I've been in the Premier League for the last five years, going Tuesday, Saturday, Tuesday, Saturday in the Premier League, I got into a routine.
Every game I just felt like I was making the same runs so every game would be easier for me. I was less tired the more games I played, even though the games were coming thick and fast.
With my goals, they are kind of just something that happens.
Especially the Norwich game, I was just making runs and it seemed like balls were just laying there for me.
The ball came in from Nobes, I was trying to create space for Issa [Diop], and I headed it in. Even the third goal to get my hat-trick, I tried to get down the ground, Tim Krul made a good save, but it bounced back straight to my head and it's gone in!
Hopefully I can carry it on to this season.
I've got to aim as high as I can. If I can get goals for a month, why can't I get them for a year?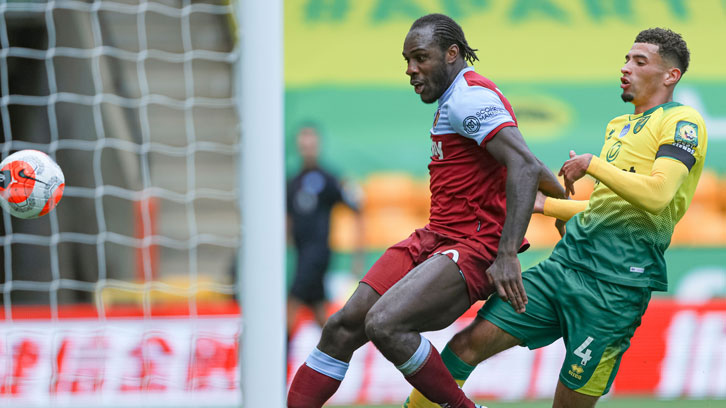 I really am enjoying it and I'm getting goals there now.
I did struggle in the beginning because I was used to getting it out wide and getting the space to get at people.
Now I'm playing with my back to goal, so it makes it more difficult. People want to come through the back of me, but I've adjusted and I'm used to it now.
As a team, we can't concentrate on what happened last year because it's all gone now.
We just need to concentrate on going into the future and what we're going to do about this year.
Our problem isn't playing the top six teams, it's playing the teams who are supposed to be the so-called 'teams around us', so-called 'teams we should beat'. 
It's difficult to say why that's the case. When you are underdogs, you've got nothing to lose – everyone believes the big boys are going to win. When it could go either way, it's more pressure, but as professional footballers we need to deal with it.
Overall, I feel like young and my body feels young.
You can see it with the metres I put in on the pitch. I'm always around and I've always been able to do it.
I got into football late, so I've not got that much mileage in my legs. I want to have longevity in the Premier League – and keep scoring goals in it!