West Ham United have made a superb defensive addition in German defender Thilo Kehrer, according to German football expert Raphael Honigstein.
Kehrer became the sixth signing of the summer for David Moyes' Irons on Wednesday, joining the Club from Paris Saint-Germain on a four-year contract with a two-year option.
Having won three Ligue 1 Championships and played in a UEFA Champions League final during his time with PSG, Kehrer's acquisition will add further European experience to the West Ham squad.
Honigstein – who speaks on German football for BBC Sport, Sky Sports and BT Sport – is anticipating the 25-year-old being a top performer for the Hammers; one who will be loved by fans, his teammates and coaches like.
You can see why coaches love him. He can provide the solution to so many different problems, while keeping the same high levels.
"I think, if you see the amount of games for PSG, and he's played in a Champions League final and he's won major trophies. to be able to actually get in the team and get on the pitch, that's a real challenge." Honigstein told whufc.com 
"Especially for a young guy who goes there with not a massive pedigree or a massive background in terms of having won huge trophies. People may have wondered 'who is he?' but I think his performances and his versatility and energy won everyone over. 
"There is not one thing where you think he is absolutely the best at doing that particular thing, but he does so many things really, really well, and you can see why coaches love him. He can provide the solution to so many different problems, while keeping the same high levels.
"I don't think he is a player who has off days or lets you down with his composure or mentality. He is just solid and I think that's the reason he's played at this level for such a long time now."
A graduate of the highly-acclaimed Schalke 04 Academy, Kehrer spent two years in the Bundesliga side's first team before securing a transfer to French giants Paris Saint-Germain. 
Honigstein believes Kehrer's early switch to Ligue 1 means he has been a bit of an unknown quantity in his native Germany but, having established himself in Hansi Flick's new-look international team, German fans now understand what the defender can offer.
"He left Germany so early that he has almost gone a little bit under the radar. He doesn't have a huge footprint in Germany. People have seen him in the Champions League but I don't think they quite realise how consistent, solid and versatile he is. 
"Until Hansi Flick made him a mainstay of his new Germany, when he came in, since then Thilo has been in almost every single starting XI and there's almost been a realisation of just how good a player he really is.
"I think the Premier League will help him in that respect, because a lot more people will see him and you'll see him tested a lot more. It's a brilliant environment for him, not just to grow as a player, but to improve his chance as far as the 2022 World Cup is concerned."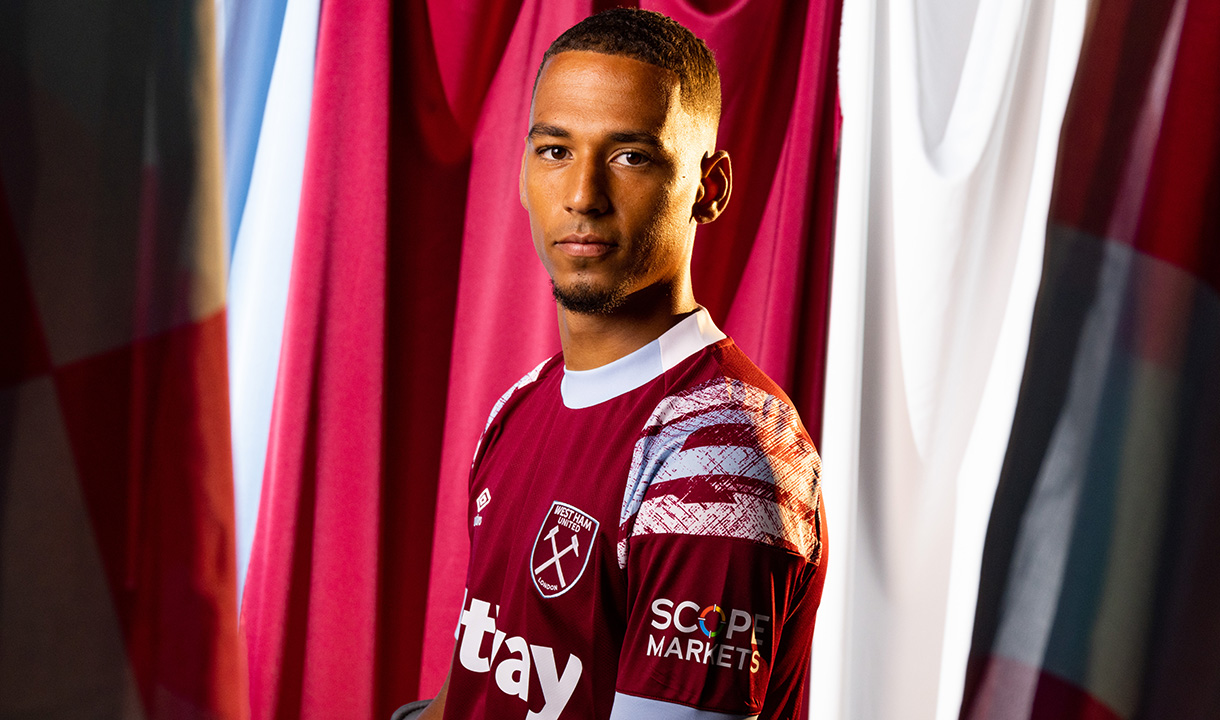 Having tested himself in both the German and French top flight, Kehrer will now experience Premier League football for the first time with West Ham United. 
Honigstein has no concerns about the newest Iron adapting to the physicality and quality of the English game, and feels Kehrer will settle nicely into the West Ham squad.
He added: I don't have any worries about him in terms of his time to adjust. Yes, it is a step up from France, but at the same time West Ham United is a good side and are collectively, defensively strong. You do that as a team and he will fit in very well.
"He's a really clever guy. He's super bright and super adaptable. I think moving abroad at an early age is good for your development and helps your maturing process. You can see from the way he acts and talks that he is very sensible. 
"I think he has all the attributes you need in this frenzied Premier League. You need your defenders to be cool, calm and clever with their positioning, and I think Thilo will do that well."