With the 2022 FIFA World Cup finals just days away, we begin a look back at the 21 West Ham United players – not including loanees – who have represented their respective countries at the Beautiful Game's biggest party by going back 60 years…
When Ron Greenwood called him into his office ahead of a summer trip to Rhodesia and Nigeria, Bobby Moore had no idea that he was about to become the first-ever West Ham United player to represent the Club at a World Cup finals tournament.
"You won't be coming with us on tour," the stern-faced Hammers boss mischievously told his perplexed, uncapped 21-year-old star in the making, before breaking into a smile. "Walter Winterbottom wants you to go with him to Chile!"
Moore, a late, late, surprise call-up for the 1962 finals recalled: "I thought that it would just be an experience to train with the England players, see them play against some of the best teams in the world and generally be with them preparing for a tournament."
Having seen him perform admirably for both West Ham United and the England Under-23 side, however, Winterbottom had other ideas.
Indeed, Moore was handed the first of his 108 caps on 20 May 1962, when he stepped out for the warm-up match against Peru in Lima, where a hat-trick from future Hammer Jimmy Greaves eased the Three Lions to a 4-0 victory.
"Walter was pleased with the defensive performance and kept virtually the same team for the World Cup," recalled Moore in his autobiography.
Walter was pleased with the defensive performance and kept virtually the same team for the World Cup
Winger Harry Hooper had been named as a non-travelling reserve by Winterbottom for the 1954 tournament in Switzerland, so Moore's outing in the Group 4 opener against Hungary in Rancagua, therefore, was the inaugural appearance by a West Ham player at the finals.
Despite having acclimatised high in the Chilean mountains for ten days beforehand, Ron Flowers' penalty was still not enough for a Winterbottom side that endured a 1-2 defeat against the Magyars. Moore retained his place for the second match, though, and another Flowers' penalty plus strikes from Greaves and Bobby Charlton set up a 3-1 victory over Argentina.
In their third game, England found themselves up against a Bulgarian side looking to avoid an embarrassing hat-trick of group defeats. A goalless draw ensued and Moore and company snuck through ahead of Argentina on goal average.
"They played with nine men in their half and once we knew what they were up to, we kept nine players in our half, too. It was one of the worst internationals of all time," conceded Moore.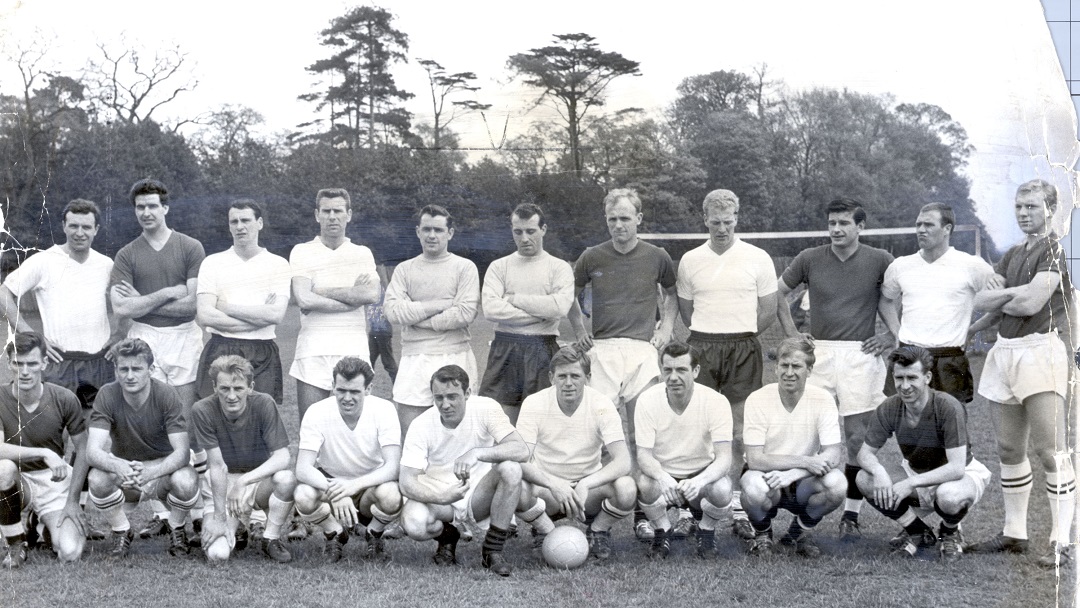 Four days later, the West Ham youngster found himself lining up against Brazil in Vina Del Mar in the last-eight with just four full caps to his name.
And although Gerry Hitchens wiped out Garrincha's opener, the brilliant Brazilian was in irresistible mood. After Vava restored the lead, the legendary 'Little Bird' struck again to clinch a 3-1 win for the eventual champions.
"I felt we were doing well against them," insisted Moore, who was back in blighty by the time the reigning champions saw off the challenge of Czechoslovakia in the final to claim back-to-back tournament victories.
"But when we fell behind again, we had to push forward for the equaliser and Garrincha just used the space to take another goal off us. It was like taking candy. Goodnight!"
He had gone to Chile as an untried international novice. And he had proudly returned to Upton Park with those five full caps after playing in every match down South America way.
Moore's personal joy had been tempered by England's quarter-final exit. But at least he had 1966 to look forward to…