Zavon Hines will forever be remembered In East London for his dramatic 93rd minute winner against Aston Villa in 2009. 
The 2009/10 Young Hammer of the Year signed for the Academy of Football at the age of fifteen and progressed through the ranks, eventually achieving his dream of playing and scoring in the Premier League.  
Born in Kingston, Jamaica, Hines' journey to play in the English top flight was slightly unconventional, not joining the Academy of Football until he was 15.
"I was born in Jamaica, and I loved football from an early age," Hines began. "I played a lot in Jamaica and that didn't change when I moved to England. I played for my local team in Brixton, South London. 
"We played a tournament at Watford and there were two sides to this tournament. On one side you had teams like mine, the amateur sides, and on the other side there were professional academies, my team did really well, and we progressed to the final and I scored four goals to help us win. 
"I didn't really think anything of it, I was just pleased with how I had played, I never considered that certain people might be watching. The next day, my manager called me and he told me that West Ham had asked for me to come in for a six-week trial! As a kid, that kind of opportunity is what you dream of."
Despite having no experience of Academy football, Hines hit the ground running with West Ham U16s, scoring twice within his first week at the club.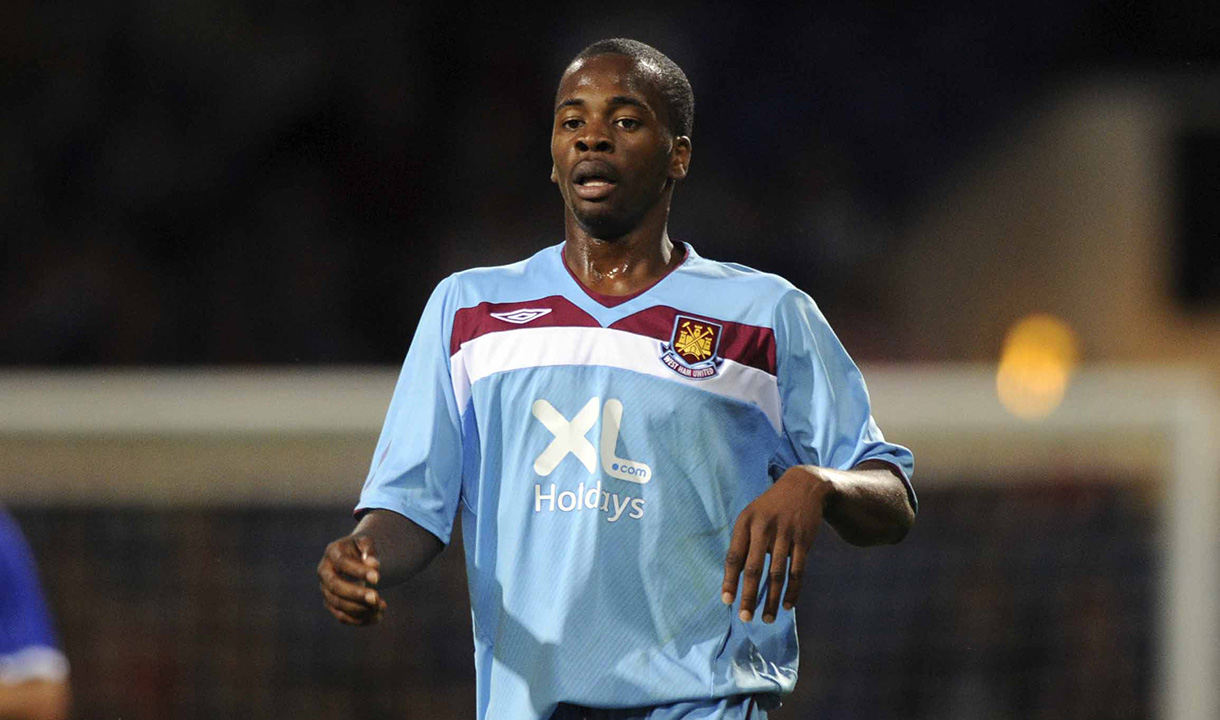 "I came into the Academy and played for the U16s; Kevin Keen was the lead coach at that time. My first day was a Monday and my first game was on the Wednesday. I remember scoring. It was a great feeling to get off the mark so quickly.
"We played Crystal Palace on the Saturday and I scored again, so I hit the ground running. The club signed me a week into my six-week trial. It was my first experience of being coached and tactics. Fortunately, Kevin understood me as a person, the kind of environment I came from, and how I think about things. He set me straight at times, in a nice way.
"It was tough at times, but I was receptive because I wanted to be the best that I could be. In a professional environment, if you're not taking on the advice that you are given, you are only losing out."
BREAKTHROUGH BRILLIANCE
Having worked his way through the Academy ranks quickly, Hines was given an opportunity to join Coventry United on loan in March 2008. A positive experience followed for the striker, who returned to the Hammers that summer and was inserted into the first team picture.
Hines' dream of playing for the senior side was realised that August when he made his debut in the team in the then-Carling Cup at 19-years-old.
With Valon Behrami picking up an early injury against Macclesfield Town, Hines came on for his first showing. With the Irons a goal down, Hines helped the Hammers fight back for a 4-1 win, getting on the score-sheet
"That debut which was a great moment for me as I never expected to play," Hines smiled. "It was a League Cup game and youngsters are always involved in the squad, I just assumed I might make the bench.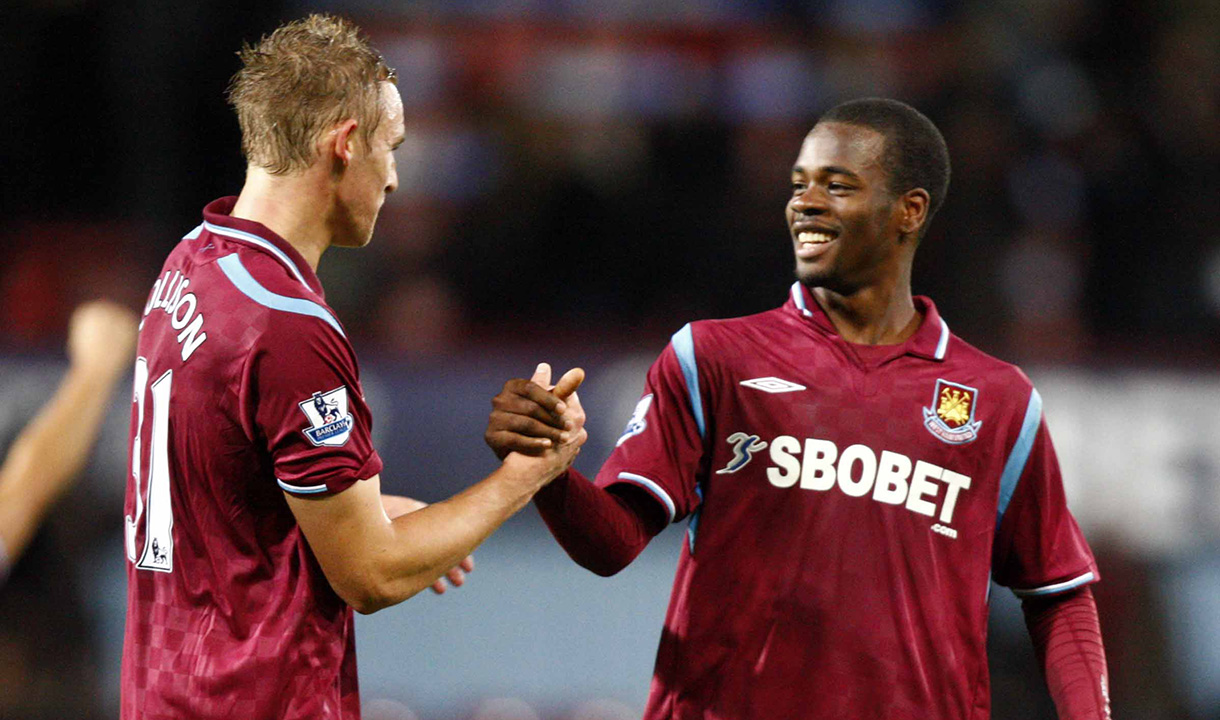 "I was just pleased to be in and around the first team, so when Alan Curbishley told me I was coming on I was delighted. I was warming up at the time, and when I was told that I was coming on, I have never run so fast in my life!  I didn't want him to change his mind, I thought that if I got ready as quickly as possible, he'd have to put me on.
"It was a good game, and I was playing with some of my friends. I managed to score in extra time which was an amazing feeling and a dream come true." 
Despite a fantastic start to his senior career against Macclesfield, first team chances were a rarity for Hines, with competition for places and unfortunate injuries causing him to miss much of the 2008/09 season.
After a positive preseason in 2009, Hines found himself back in the squad for Premier League fixtures and eventually took his opportunity in dramatic fashion against Aston Villa.
He evaluated: "I was a little bit frustrated going into the match. I had been in and around the first team for a while and I had played against Liverpool a few weeks earlier, I had made my first start away to Wigan in the Premier League, so I was doing well, but I just wanted to keep going.
"Guillermo Franco and Carlton Cole were both ahead of me at that time, so it was frustrating. I was enthusiastic and I just wanted to play. 
"Cole unfortunately picked up an injury in the first half of that game and I was subbed on in his place. I was buzzing and I was just trying to make things happen, I had a few shots and within ten minutes of coming on I helped the side to win a penalty. Mark Noble stepped up and scored to put us 1-0 up so I was delighted with the impact I had made.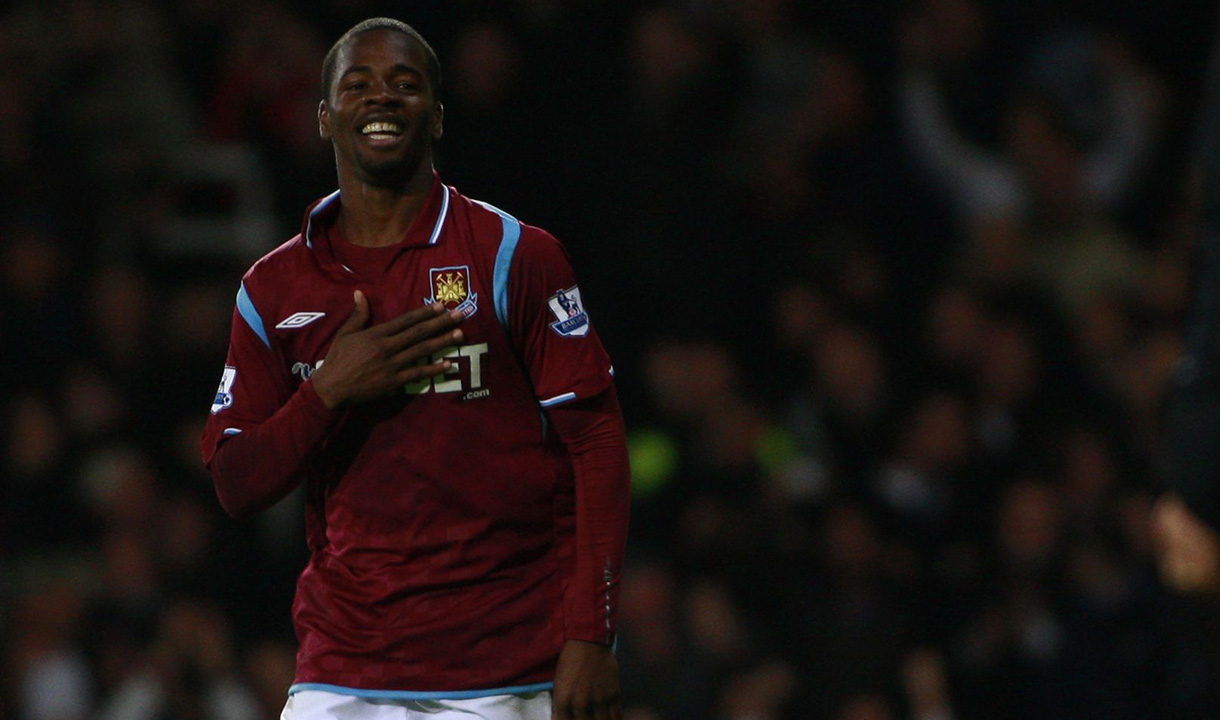 "I remember Scott Parker driving into the box in the last minute. I was in the box, but I didn't think he was going to pass to me. I knew he was going to cross the ball, but I had several players around me, so getting a shot off would be difficult. I had quick feet though, and when the ball came my way, I manipulated the ball from one foot to the other and my shot went past Brad Friedel and into the net.  
"In that moment I wasn't sure how I had done it. When the ball hit the net, you just cannot explain that feeling. You have to experience it to understand it fully.
"It is one of the proudest moments of my life, considering the journey that I have had. Every kid dreams of scoring in the Premier League. To do it in the last minute at a sold-out Upton Park was a very proud moment." 
MOVING ON
Despite the best efforts of Hines and his West Ham teammates, the Irons were relegated from the Premier League at the end of the 2010/11 campaign.
With experienced manager Sam Allardyce appointed, and a drive to return to the top flight at the first attempt installed in the squad, Hines knew first-team opportunities would be limited and moved on at the end of his deal.
 "I didn't want to leave the Club" he admitted. "It wasn't completely my choice, although at the end of the day I had to make the final decision. The Club offered me a new contract and I would've been happy to stay because the Club gave me the opportunity to play in the Premier League.
"When Sam Allardyce came in, he had his own plans and ideas. I had a few conversations with him and I didn't feel that I was part of his plans.
"I do regret not staying and fighting for my place, because that is the kind of person I am, and West Ham is my team."
Hines would end up pulling on a different Claret and Blue for the 2011/12 season, linking up with a Burnley side managed by Eddie Howe.
"Burnley came in and showed how much they wanted me. All I wanted to do was play for West Ham, but I knew that if that wasn't going to happen, I needed to go and play elsewhere.
"I just wanted to focus on football. I was working my way back to full fitness as I was coming back from a serious injury at that time. In the end, I decided to move to Burnley." 
The attacker spent a year at Burnley before moving on to Bradford City. Spells with Dagenham & Redbridge, Southend United and Maidstone United followed. 
However, Hines' career was cut short as the striker announced his retirement in February 2019 – less than a year after joining Bromley – due to injury.
Not one to wallow, Hines immediately picked himself up and returned to work, starting his own journey into coaching. Just a few months later, the Academy graduate returned to West Ham United, joining the Club as an U14s coach.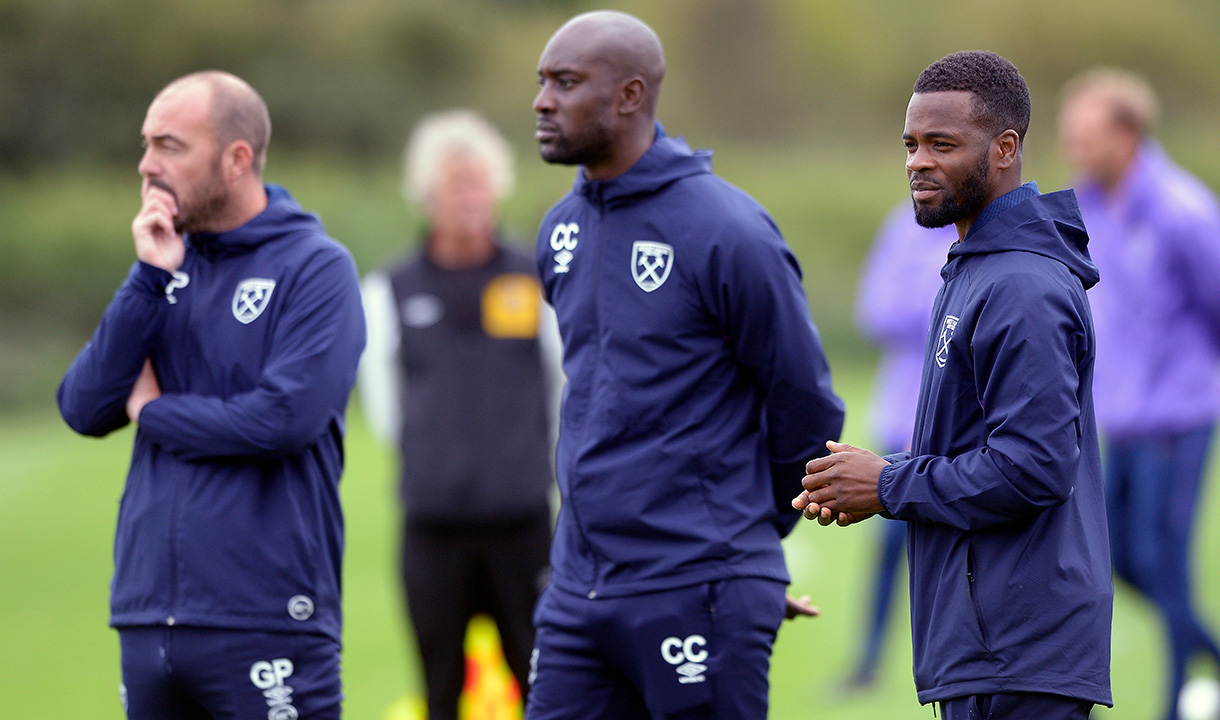 With his professional football career over, Hines could only see himself working with one Club; the team who gave him his chance to achieve his dream.
"For me, if I wasn't at West Ham, I wouldn't have been a footballer. The club gave me the opportunity to become professional and they taught me about what it takes to become professional. That drive to be the best that I can be came from West Ham. There was a standard that was set for all Academy players. There were demands, but it is a Club that always sees the best in individuals, and a club that will give players opportunities.
"There was always room to grow, as a player and as a person. We were supported in several ways and that is something I really valued. The club made me who I am as a person and as a player. The club set me in good stead for my career and that is why I have returned as a coach; I am back here trying to help the next generation. 
"It's been a full circle for me, now that I am back at West Ham. Once I stopped playing, there was nowhere else I felt comfortable going. I always felt like I was at home at the Club. It's been a delight being back here."