Tony Stokes will always remember his debut for West Ham United.
Coming on as a late substitute in the Carling Cup, the forward joined fellow Academy graduates, and childhood friends, Mark Noble and Chris Cohen on the field of play.
A shoulder injury and a change of management may have seen the end of Stokes' journey at West Ham before it really began, but his progression through football was far from over. 
Born in Bethnal Green, Stokes joined West Ham at the age of nine.
"I've been playing football since the age of five," Stokes said. "My Dad played a key role. He got me into football at that age and he continued to help me when I joined West Ham at the age of nine, whether that was giving me advice or taking me to training every night.
"When I joined the Club at that age, I did feel some pressure. Academy football is very cut-throat and when we played, whether it was in training, or in a match, there was an element of pressure because you knew that you had to perform.
"If you didn't perform, especially as you got older, you were replaced. It is an incredibly competitive environment and I think that brought the best out of me.
"That is just part of Academy football. If you want to play for an Academy, you need to be prepared for these demands, I knew that it was important to improve week on week, month on month, year on year. I was fighting for my place every year and I knew that if I wasn't playing well, I was at risk of losing my place in the side and then possibly at the Club. That's the nature of football and my aim was to make sure that didn't happen."
Only three lads from my original group were offered professional contracts, with Noble and Cohen joining me. It was a really special moment for us.
FANTASTIC FEELING
After years of hard work and determination, Stokes was offered a scholarship. Despite the excitement and joy, Stokes knew that it was important to stay grounded and to focus on achieving his next goal, earning a professional contract.
"I remember my time at the Academy really well. I used to finish school and my dad would pick me up and take me to Chadwell Heath for the evening training sessions. One night that stands out in my mind is the night six or seven members in my team were offered our scholarships.
"We were called into a room with our parents, Noble was one of my teammates, Cohen was another. We were all together and Paul Heffer, one of the coaches, told us that we had been offered scholarships. It was a fantastic feeling, all the hard work I had put in had paid off, but my attention then had to turn to making sure I got that professional contract.
"I was progressing well. I was playing a year up for the U18s and then I moved on to the reserve side. It was all about training hard and showing them what I could do. I desperately wanted to sign professionally, and I was fortunate to be one of the lucky ones.
"Only three lads from my original group were offered professional contracts, with Noble and Cohen joining me. It was a really special moment for us as we had been together since U9s and to go on that journey with them was fantastic. It was such a great moment for me and such great memories, I still have the pictures of me signing the contracts with Tony Carr and my parents."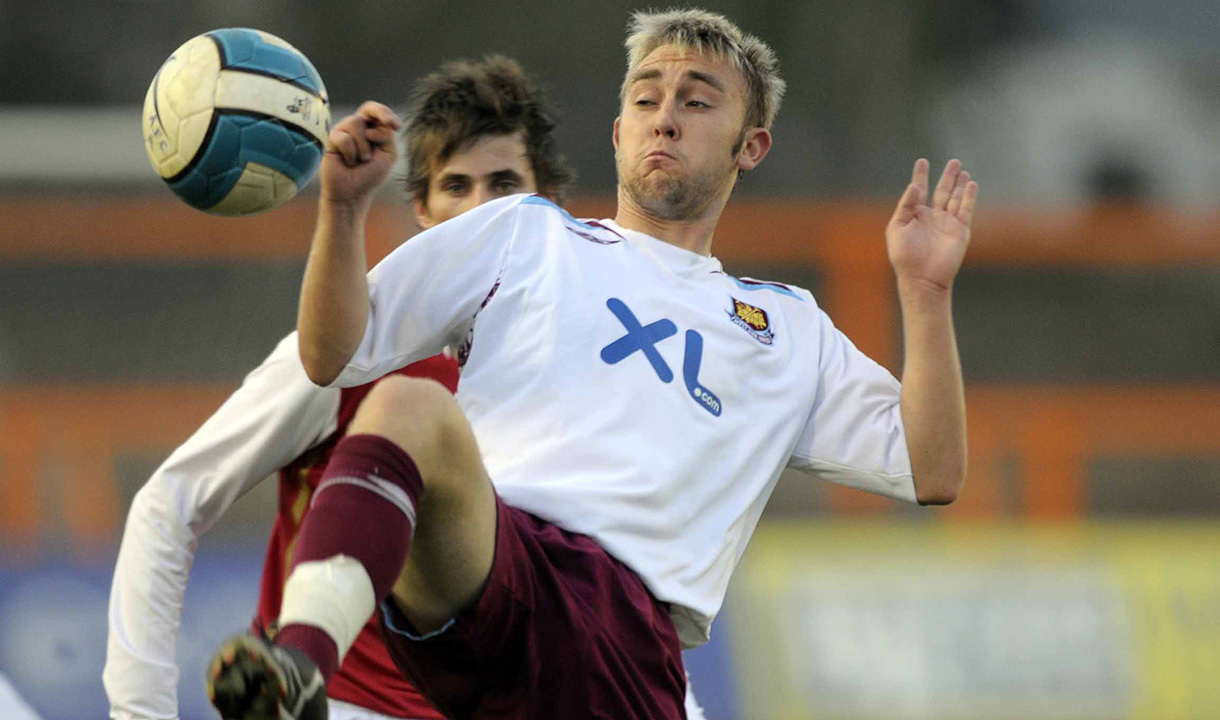 UPS AND DOWNS
Having joined the Academy at the age of nine, Stokes realised a childhood dream in 2005, when he made his senior debut.
The Hammers emerged victorious, winning 4-2 and Stokes replaced Tomáš Řepka in the second half, joining childhood friends Noble and Cohen on the pitch once again.
"I made my debut in the Carling Cup under Alan Pardew. It was at Hillsborough, against Sheffield Wednesday. I came on for the last few minutes, but I absolutely loved it.
"A few weeks after that, I went out on loan to Rushden and Diamonds. Everything was going really well, I was playing week in, week out in League Two, I was gaining important experience and it paid off. When I returned to West Ham, Pards included me in the pre-season squad, and I travelled to Sweden with the first team. I was feeling good, I was training well, and I played in a pre-season friendly against Cambridge United."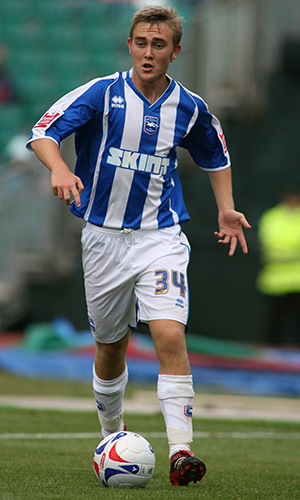 Stokes was on top of the world, playing for his boyhood Club with his close friends. But a move to the south coast on loan would prove costly.
"Brighton put in a loan offer for me the day after that friendly. They were in League One at the time and I had a discussion with Pards about the move and he said that it would be beneficial for me. The Club accepted the offer, and I went on loan to Brighton.
"This was where my career took a bit of a turn. Unfortunately, during my loan I dislocated my shoulder. I popped it back in and carried on playing games, but it kept popping back out again. After my loan I returned to West Ham, and I had to have an operation on my shoulder which ruled me out for eight months."
The injury proved to be untimely, as Pardew was replaced by Alan Curbishley during Stokes' absence.
After working his way back to full fitness, the youthful striker quickly realised that game time would be hard to come by, and that he had no other option but to pursue a new chapter.
"Whilst I was injured, Pards left the club, so when I returned things were different. It was like starting all over again, I had a new manager to try and impress, which isn't easy, especially as I had just worked my way back from a long-term injury. In football, your face might fit with one manager, but not with another. That's just football, every manager has certain types of players who they like.
"If Pards had stayed at the Club, things might have been different for me, but I believe that everything happens for a reason. I went on loan to Ujpest, a Hungarian side, and at the end of my loan they offered me a three-year contract. I felt like it was the right time for a change, and that was the end of my journey at West Ham."
A NEW PATH
After his departure from East London, Stokes went on to play for a further nine clubs. Whilst the striker had always harboured ambitions of remaining at West Ham, Stokes would enjoy a memorable career elsewhere, including European football during his time in Hungary.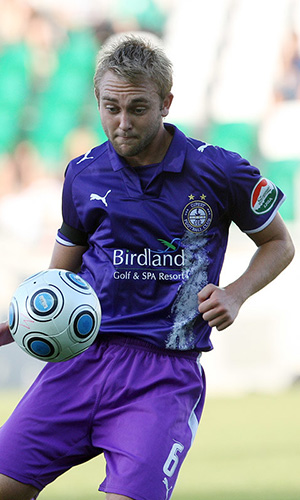 "My time at Ujpest was brilliant. we were actually in the Europa League, and I was lucky enough to play both games against FCSB, who were in West Ham's group in the Conference League! 
"It was an incredible experience, there were around 25,000 fans at both legs. Unfortunately, we lost, but I feel incredibly proud to say that I have played in that competition.
"I have two little boys, aged eight and five, and we went to watch a Europa League game recently. It makes me so proud to be able to tell them I actually played in the same competition. That is a memory that will live with me forever.
"I came back to England after my spell in Hungary and I dropped out of the professional game. I could have given it up, but I loved the game and I wanted to see what I could still achieve. I joined Concord Rangers and I spent six great years there. Danny and Nicky Cowley were the managers and we won promotion alongside a couple of other trophies.
"West Ham set me up to have a fantastic career and to play in the Carling Cup and the Europa League are two massive achievements. Alongside this, I had a lot of success playing in non-league, so I am delighted with my career."
Stokes went on to play for Canvey Island, Bowers & Pitsea, Brentwood Town, Grays Athletic and Tilbury before finishing up with Hullbridge Sports last season.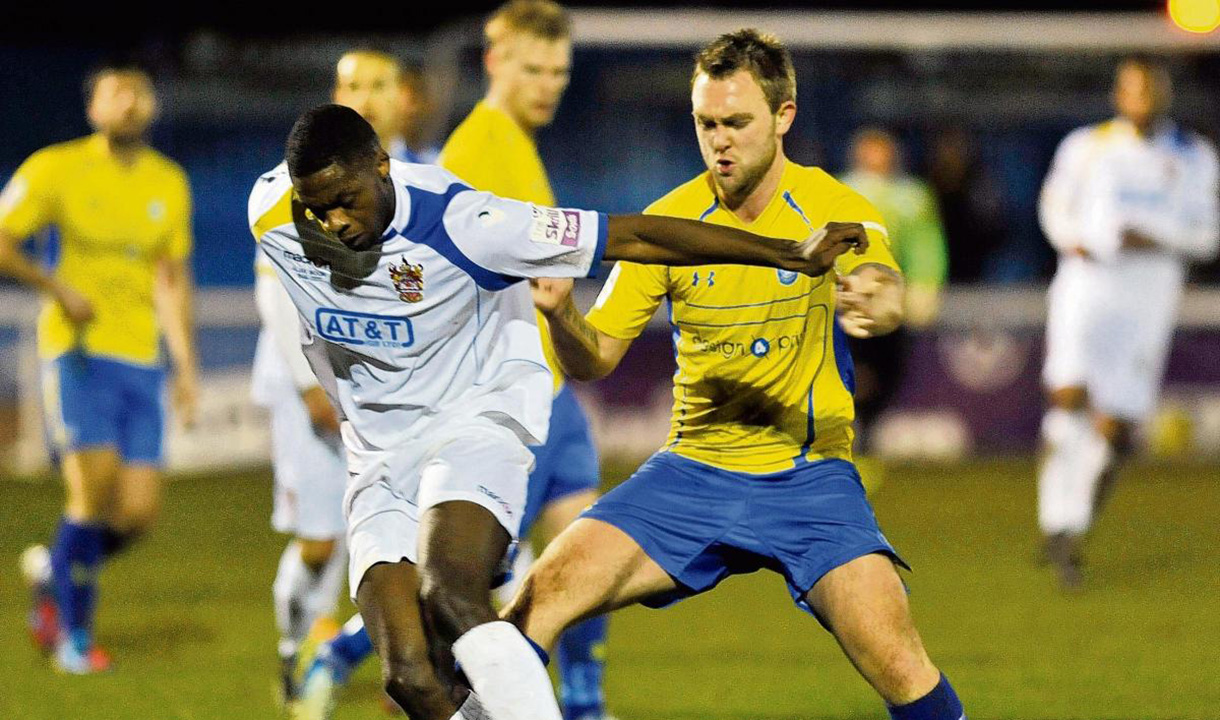 Now, he has founded his own one-to-one coaching business, 'The Finishing School', to share everything he has learned during his playing career.
LESSONS LEARNED
Reflecting on that career, Stokes is keen to offer advice to the next generation of footballers, outlining that determination and teamwork is vital, while also highlighting that it is important for young footballers to explore other avenues outside football.
He concluded: "I think I've always been a team player and being a part of a family like West Ham growing up really helped with my teamwork skills. I think that's something I have taken with me throughout the rest of my career up until now, both in and out of football.
"West Ham taught me the value of being a unit and that it is so much better to be a collective force, rather than just being an individual.
"I wouldn't change my time at the Academy for the world. Yes, it was hard work, and I did hours of individual training with my dad too, but the sacrifices that we made were worthwhile. Every player has different journeys into football, and I believe that if anything had been different in my youth, I might not have had the career in football that I have had.
"That was my journey though, and I think kids these days are so fortunate. I think there's more opportunities for the younger generation to get into football.
"The message I always want to get across to people is don't put yourself under too much pressure. Enjoy football, work hard and if you make it professionally then fantastic. But don't put all of your eggs in one basket at such a young age, because things don't always work out and it is important to have other pathways."