"Blessed with elusive ball skills, tight close control and a superb left-foot shot from all ranges, Hall has long been considered one of West Ham and England's brightest attacking prospects," read West Ham United's website in December 2011, as it introduced the Academy of Football's latest debutant.
It's been just over a decade since Hall made the first of seven senior appearances in Claret and Blue – the final 15 minutes of a 2-1 away defeat to Derby County on New Year's Eve 2011 – but the now-28-year-old recalls events with real clarity.
The Aylesbury-born forward had always been considered a precocious talent, right from when he represented his local team's U9s side as a seven-year-old, which is at the stage he attracted the attentions of a scout emanating from Chadwell Heath.
Balancing his development with time at a satellite centre in Marlow, Saturday sessions at Chadwell and weekly involvement with Aylesbury Town, Hall was quickly snapped up by West Ham when the time was right to do so.
"I don't remember losing any game at the Academy, really!" Hall laughs. "My team was really good, really talented and really well coached. I think there were about seven or eight of us from the U9s who made the youth team. 
"Then, obviously, we started taking different routes. We were all kind of separated, and I feel if we were kept together and pushed on at the right times… It wasn't meant to be, and now everyone's doing their own career.
"I'm in touch with a lot of them, even the older boys – we all still stay in touch. But my age group: Matthias Fanimo, Blair Turgott, Jack Powell, Dan Potts, Conor Okus, Ahmed Abdulla… even players that came along the way like Pelly Ruddock – he was a year younger than us, but he was there through the whole period that we were growing up. 
"We all still stay in touch. It's good that we do, because we're all living different lives now, and the vibe and love is still there for each other, so it's nice."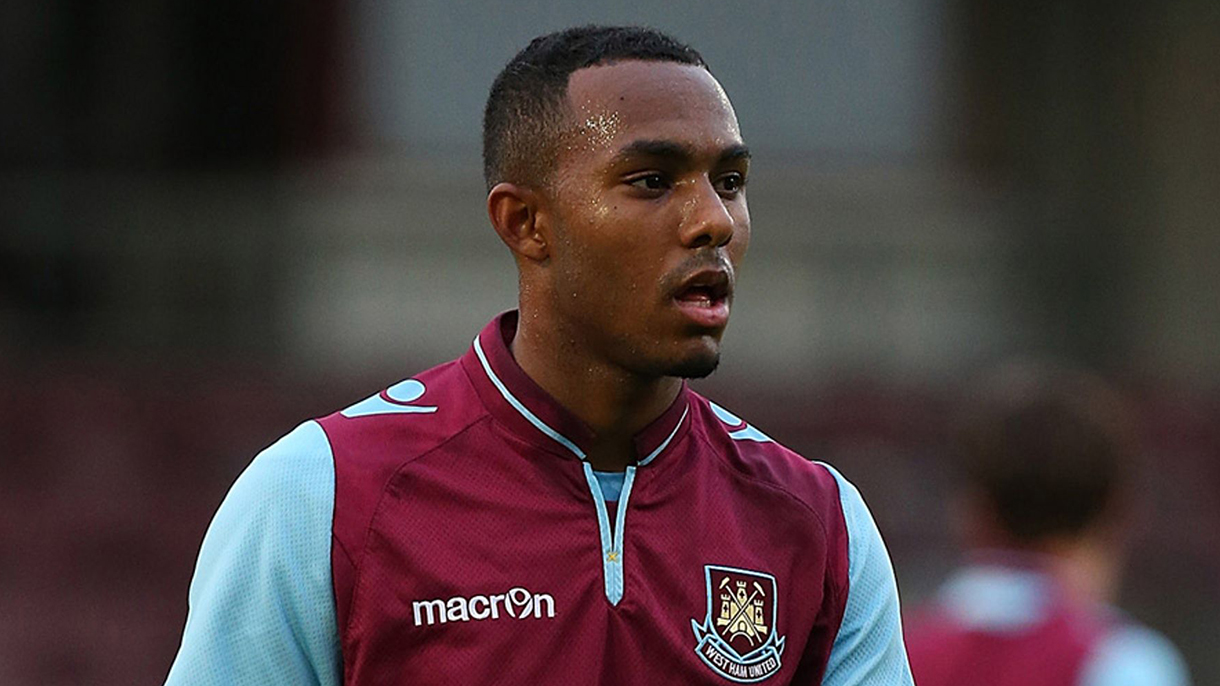 As well as starring for his Academy sides, Hall represented England at all age-group levels from U16 up to U19, winning the 2010 UEFA European U17 Championship with the Young Lions.
But such was his level of talent that it was a widely-agreed view at West Ham that reserve-level football would not adequately support Hall's development, leading to the then-18-year-old's – who at that point had already been on the bench in the League Cup – first spell at Oxford United.
"I was about 17 at the time, so very young. I was tiny as well!" Hall joked. "And I remember, all the Reserve boys who were older than me were getting sent out on loan, so I asked the manager [Sam Allardyce] if I should be as well. He said: 'No, you're staying here with us.'
"I started travelling with the team and being on the bench regularly, but a couple of games later he told me: 'You know what? I've got a good loan for you. You'll be able to go back home to Oxford United.'
"Back then, you could do month-on, month-off loans – and I think I scored about six goals in 14 games over two months. 
"I was having Christmas dinner at our first-team's football show, and my phone started ringing off. It was the assistant manager [Neil McDonald] at West Ham. He was like: "You need to be in training tomorrow – we're calling you back." 
"I remember having to go back in and say to my Oxford manager: 'I've got to go back because I've got to be at training tomorrow!' I literally went back and made my debut against Derby on New Year's Eve! We lost 2-1 but I came on for the last 15 minutes and that was amazing. 
"I remember that quite fondly – that was a very big moment for me."
 
I've learnt a lot off Nobes and he gave me a big hug when we played West Ham when I was at Oxford in the [EFL] Cup in 2019
When Hall was making his breakthrough into West Ham United's first-team squad during the 2011/12 season, he was following the example of the dozens of Academy of Football who had gone before him.
Three of them were in Sam Allardyce's squad – Jack Collison, James Tomkins and a 24-year-old midfielder named Mark Noble.
A decade on and Noble continues to set the standard for the Club's youngsters, on and off the pitch.
Hall himself has huge admiration for the Club captain, who will retire from playing at the end of this season.
"I feel like he's the most underrated player I've ever seen," said the Barnet forward. "He plays the game in his head. He's a phenomenal talent, let alone as a player and a leader.
"I've learnt a lot off Nobes and he gave me a big hug when we played West Ham when I was at Oxford in the [EFL] Cup in 2019. It was good to see him, and good to see a lot of people.
"I never got to say 'goodbye' to a lot of people at West Ham because it happened in the off-season, but to hear it's his last season, obviously you've got Declan Rice, but other than that, to have someone that will stay at the Club for so long, and do what he has, I don't think you'll see another person like that. It's a very rare thing to do.
"He's a phenomenal person and a great player as well. It's sad to hear it's his last year, but he can look back on one hell of a career at West Ham. He definitely can."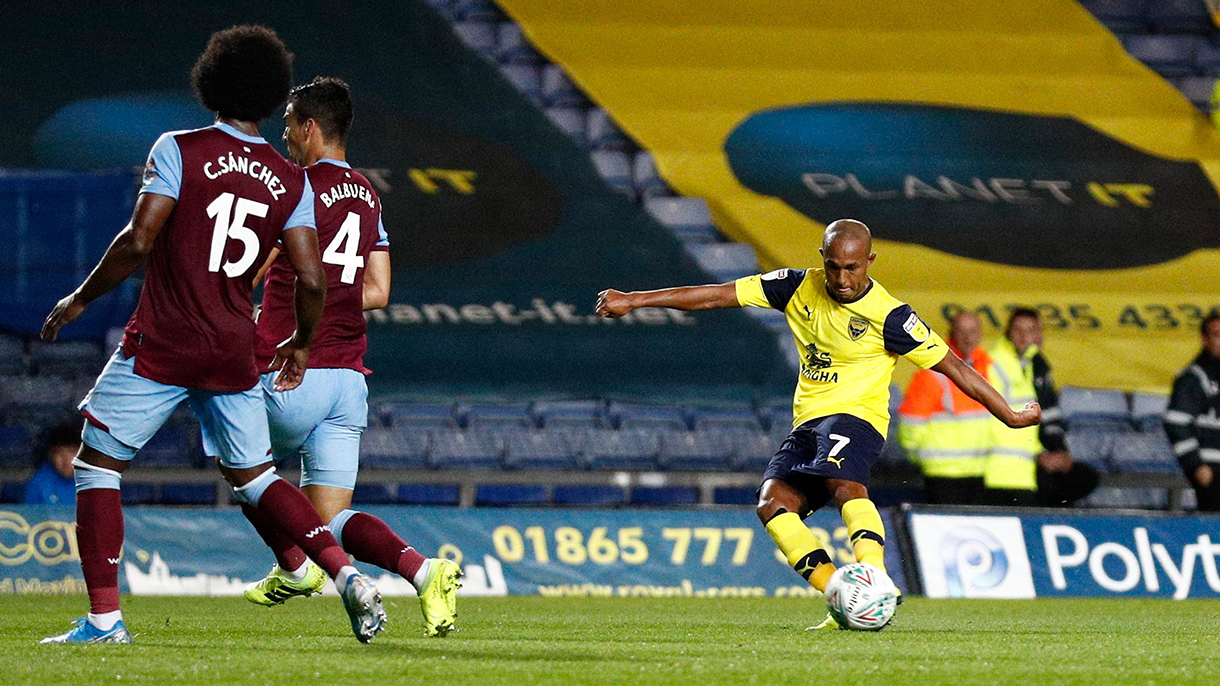 Hall would make three further appearances in January 2012 – two in the Championship and one in the FA Cup third round – but had thrived on the taste of first-team football.
Further loans beckoned, including time in League One with MK Dons and spells in the Championship with Birmingham City and Bolton Wanderers.
"I was too young to understand how I was progressing at the time," Hall admitted. "I literally was just playing and enjoying myself and I was doing well. 
"I got to a stage where I'd played some Cup games at the start of the next season, but then I was sitting on the bench every Premier League game. It was all surreal. 
"At the time I was just itching to get on, and then from that, I made my Premier League debut [against Fulham in September 2012]. I was hoping I'd get a couple more appearances…
"I was young, only about 18, and then I was called into the manager's office and he said: 'I think you're too good to sit on the bench, but you're not ready to play yet. I feel like you're being wasted and I want you to go loan.' 
"I went on loan to Birmingham for a season – a very big club in the Championship – and I remember feeling like I saw the real life of a first-team footballer there, playing every week. It changed my outlook on what I needed to be doing. 
"I was only 19 when I left West Ham, which is still young, but I felt way beyond 19. A lot of 19-year-olds are still in the U23s, but I felt like my next move was to stay in a first team and carry on playing football."
A permanent move to Bolton duly followed in the summer of 2013 and, after a two-year loan stint at MK Dons – where Hall scored five times in 39 games – and a further five seasons at Oxford once more – where he netted 19 times in 98 appearances – Hall signed for Barnet in the National League last summer.
"Life's a lot different for me now with football," he explained. "Having a little family now, it's not all just about me. 
"I'm playing my football locally to where I live now and it's just a different motivation now.
"I'm at home and I can concentrate in a different way. I'm way more settled, with a happy home, which obviously helps along the way, so I can go in, enjoy my football and I can come home and shut off from it. 
"It's been going well. I play more of a different role now, as I'm a lot more senior – and I'm not getting any younger! I'm enjoying this side of things. I just want to keep playing football."
But Hall will never forget his beginnings at the Academy of Football.
"I'll always be grateful," he smiled. "That I can say I grew up and broke through at West Ham's Academy… not many people can say that, you know."