Jamie Victory's name is legendary in Gloucestershire. 
For eleven years, the defender was a stalwart of Cheltenham Town, making over 400 appearances before his departure in 2007. 
A pacey full-back, born in Hackney, Victory's football journey actually began in north London, but frustration at Arsenal led to young talent getting the opportunity to come back east.
"Originally I was at Arsenal on trial," Victory recalled. "I was playing for a local team in Islington, and it was a decent club. We won quite a few trophies and a few of us ended up going to Arsenal on trial.
"We got messed around a little bit and in the end five of us went to West Ham. I was about 15 at the time and I joined on a youth training system and then onto a professional contract, so that's how it started for me."
Joining the Irons in the early 1990s, Victory would be coached and mentored by the iconic Tony Carr MBE, whose tenure in the Academy would go on to produce recognised England internationals such as Rio Ferdinand, Joe Cole, Frank Lampard and many more.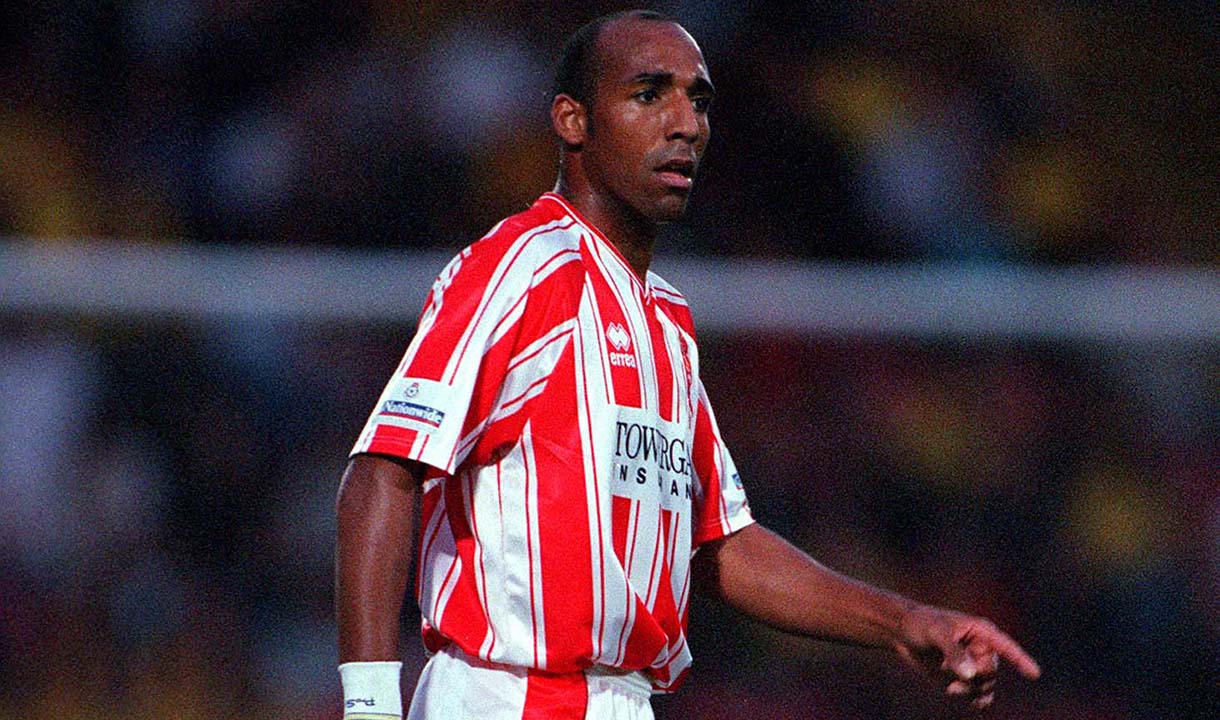 "The time in the West Ham Academy, it was amazing," he continued. "I was working with Tony Carr who is a fantastic person and a great coach. He was like a father figure as well to be honest. He started everything for me as a youngster there and even though I never played for the first team, the lessons I learned put me in a good place to go on and have the career that I had.
"I have a lot to thank him for. I had an incredible time there at the club and learned so much from all the pros there. It was happy times; you couldn't have asked for anything better."
SHOCK TO THE SYSTEM
Signed to a professional contract in 1994, Victory wouldn't make a senior West Ham appearance in his first year as a pro, but had high hopes for the 1995/96 campaign. 
However, as the new season hurtled towards Victory and his teammates, manager Harry Redknapp had different ideas. The full-back was being allowed to leave the Hammers.
"It was a shock," Victory said. "You want to try and make it into the first team and do well as it was such a big club. I went to see Harry Redknapp and he told me that I had offers from Bournemouth and Leyton Orient.
"I chose Bournemouth as they were in a higher division but that didn't work out too well. When I was at West Ham I was disciplined, never went out, my full focus was on football.
"But when I went to Bournemouth that kind of went out the window. I started going out, started having a few drinks and as a result things didn't work out too well. It affected my football."
Victory's attitude led to a swift exit from the Cherries, and a move into non-league football. It was at this time that the defender would find the club that would become his home for over a decade.
"I was released from Bournemouth and I had to try and find myself again. That's when I joined Cheltenham, who were non-league at the time.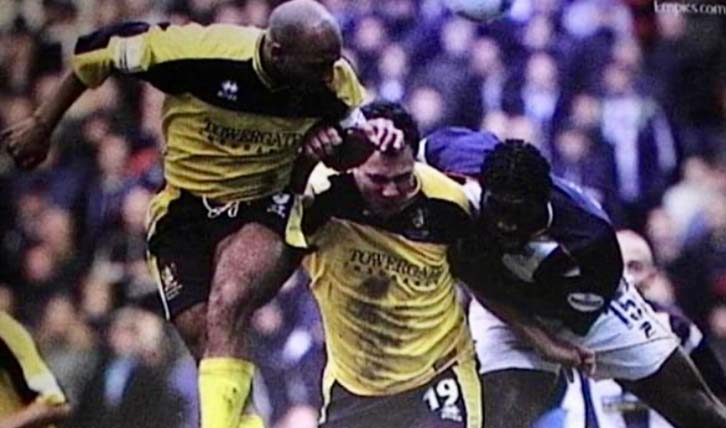 "It was difficult because I had dropped out of West Ham, I then got released by Bournemouth and you think no one wants to touch you. I was dejected but you have to pick yourself up. I dropped down a level to try to come up again. 
"Fortunately, I went to Cheltenham, settled down and we got promotion after promotion and got into the league. It was fantastic as I became a league player and a professional again."
LIFE AFTER FOOTBALL
Victory's time at Cheltenham yielded success after success. He would be the club's 1997 Player Of The Year and, under Steve Cotterill, promotion from the Football Conference into the Football League was secured, as well as a 1998 FA Trophy win at Wembley Stadium.
The defender's final campaign started with a testimonial, which saw the then-Cheltenham Town team take on a side comprised of club legends, and ended with the Robins claiming another Wembley win, this time defeating Grimsby Town to reach League One. 
Victory would leave that summer and, with injury issues becoming more recurrent, opted to retire in February 2008. 
Eager to explore different avenues and keep post-football options open, Victory stepped into the world of medicine.
He explained: "I like football, but I also like medicine. When you retire from football the obvious thing to do is coaching but I decided to go the medicine route and meet new people. 
"When you are involved in football it's like a big bubble, you do similar things every day. I wanted to have a different life experience and I did that working in radiology. I met some fantastic people and learned a lot."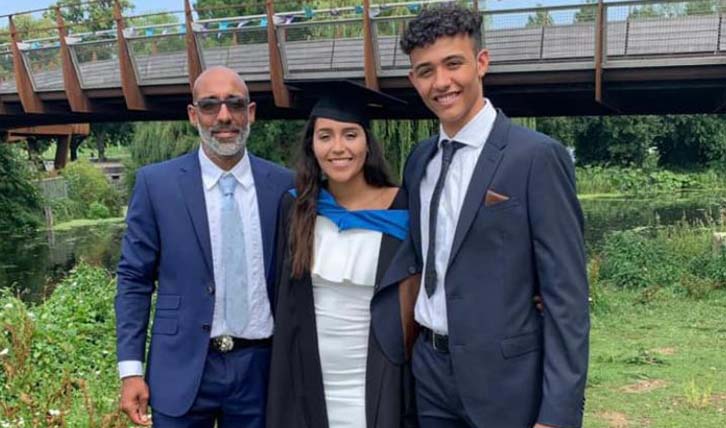 Not that Victory was completely done with football. In 2011, the Cheltenham legend returned to his former club, working as a coach in the Academy for five years after achieving his UEFA A Licence in Coaching.
Having tasted life in the top flight with West Ham, dropped to non-league and worked hard to climb back up the divisions, Victory knows the work ethic and attitude a young player has at the start of their career will determine the success in the rest of it.
"Coming out of West Ham and out of football, you look back on yourself. The things you did well, things you learned, and then it's about taking that onto the rest of your career, whether that's in or out of football. 
"It becomes a life experience; you meet so many different people, both good and bad unfortunately. You have to take it all as experience though and I believe that every experience can be a good experience."
"My advice would be to work hard, listen and have that full focus on achieving your goals. There will be positive times and negative times but there's always something after and if you have the right attitude there can still be a good outcome. You can have all the ability in the world but if your attitude isn't right, you will struggle."