For a brief time in 2005, Elliott Ward was untouchable in the West Ham United starting XI. 
The Academy graduate found a home for himself at centre-back in Alan Pardew's promotion-chasing side, coming on as a late substitute in a 3-1 defeat to Reading on March 12. 
With the loss to the Royals a third consecutive defeat, Ward was thrown into the team, playing the full 90 minutes in the remaining ten Championship games of the 2004/05 campaign. With Ward in the side, the Hammers would lose just one of them. 
With sixth-placed in the table secured, Ward kept his spot for the Championship Play-offs, helping the Hammers to a two-legged win over Ipswich Town in the semi-finals before an unforgettable victory against Preston North End, ensuring the Irons' return to the Premier League. 
Involvement in such an occasion was further justification behind Ward's decision to join the famous Academy of Football at 14-years-old.
"I joined Watford at Under-12s and spent two years there, and I probably didn't progress as much as I should of, to be honest," Ward explained. "I was always bigger and taller than everybody else, simply because I developed at a young age. 
"My dad felt it was better off that I moved on. I ended up training with Fulham and West Ham. I spent a couple of weeks going between both clubs, playing games and training.
Paul Heffer was my first West Ham coach and he had a massive influence on my decision to sign. He was a big part of my development.
"My dad left the decision to me, because I was 13 or 14 years old, and I decided to join West Ham because I enjoyed being at West Ham more. The coaching was brilliant, and it came down to that quality of coaching. Paul Heffer was my first West Ham coach and he had a massive influence on my decision to sign. He was a big part of my development. 
"I felt it was the better environment for me and I think I was proven right in that decision. Paul was just the first person to have a big influence on me. Then there was Peter Braybrook, and then Tony Carr and Kevin Keen. Even people like Glenn Roeder and Harry Redknapp."
UNFORGETTABLE EXPERIENCES
Ward progressed quickly in the Academy of Football. Just a year after first signing with the Hammers, the defender was afforded his first opportunity to train with the senior side. 
"When I was 15, I trained with the first team and played for the reserves a few times, so I got exposed to men's football really early. I got a lot out of being pushed out of my comfort zone and progressing quickly.
Harry Redknapp was the manager. Glenn Roeder came and got me one day, and said: 'You're coming over to train with the first team and you're going to be a substitute for the reserves the next day'. That was special.
"I was training with the likes of Paolo Di Canio, Steve Lomas, John Moncur, Frank Lampard and Rio Ferdinand. That has always stayed with me.
"When Shaka Hislop came in, his brother was an agent, and they were trying to get him to sign me. That has always stuck out because that must mean I trained well and held my own, so that was a nice moment for me.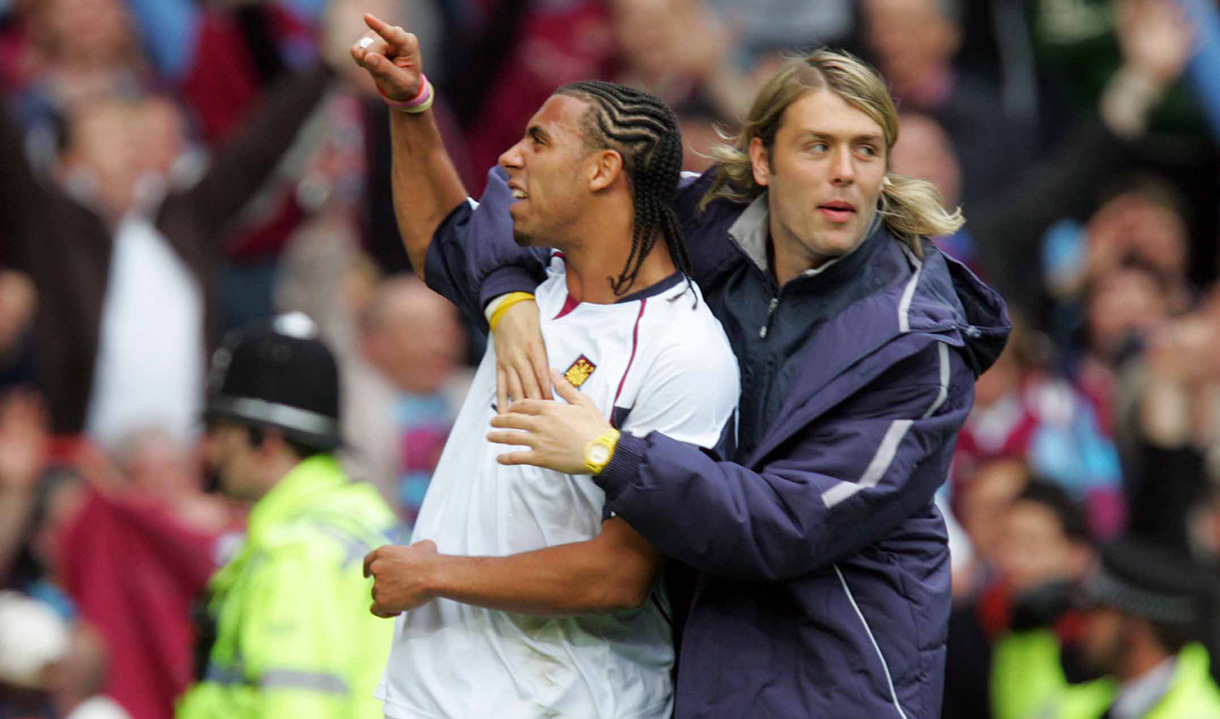 With the centre-back getting chances to shine in teams beyond his young years, Ward relished the playtime he was given.
"I got to play at the Boleyn Ground for the reserves, as a substitute against Leicester City. And then against Derby County too. Those were some really good moments for me right at the start of my career. 
"I got to also travel with the FA Youth Cup squad as well, and I remember leaving school early because we had Oldham away in the Cup. I got brought on at half-time and did okay, and then got put in the U19s squad that very weekend. Those memories, they were good moments that helped propel me and I think about those a lot."
PROMOTION AND DEPARTURE
Ward made his West Ham United debut in August 2004, in a League Cup first round win over Southend United – the very same game that Mark Noble would make his first appearance for the Club in. 
After short loans with Peterborough United and Bristol Rovers, the centre-back returned to east London to a concerning injury crisis. With experienced duo Christian Dailly and Malky Mackay dealing with set-backs, Ward had the opportunity to pair fellow Academy graduate Anton Ferdinand in defence.
The duo would prove to be a formidable pairing, with the team putting on a run that returned West Ham to the Championship Play-offs, and then the Premier League. 
With promotion secured, manager Alan Pardew dipped into the transfer market, bringing in Welsh defensive duo Danny Gabbidon and James Collins from Cardiff City. Chances to feature became harder for Ward.
"We got promoted and I wanted to play in the Premier League with West Ham, but it just didn't go my way. At the time, I was pushing but the manager just couldn't change things because of how well they were doing.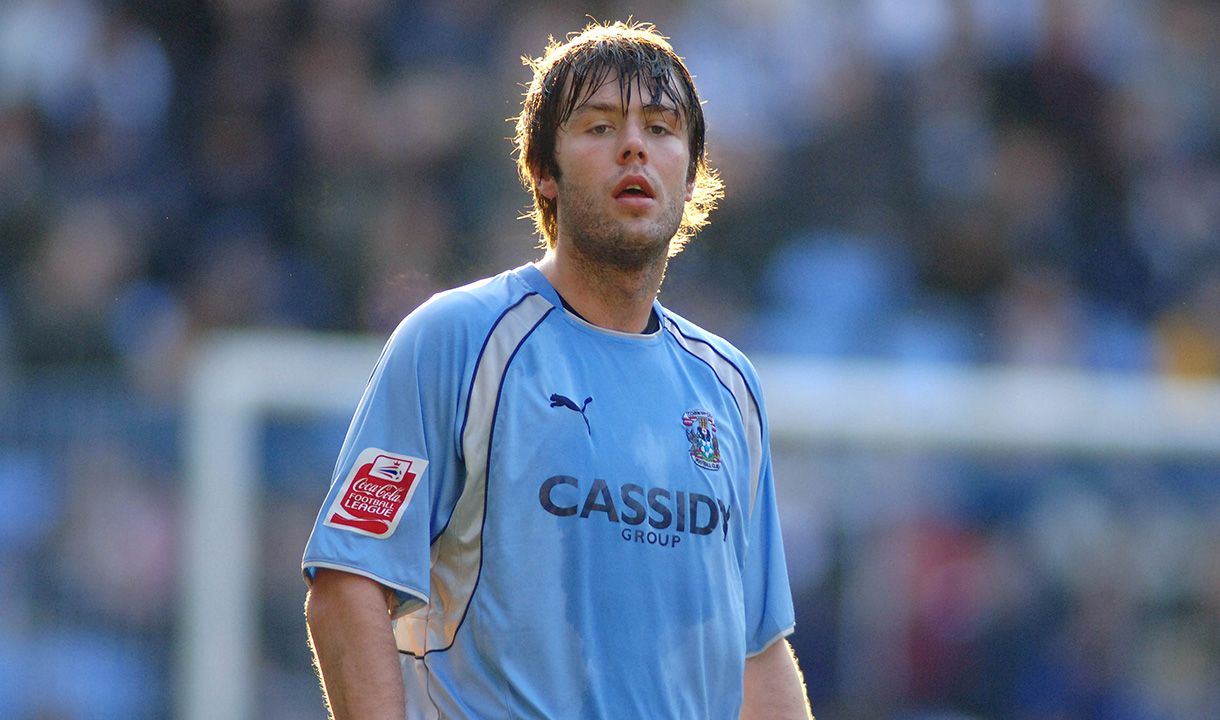 "I went on loan to Plymouth Argyle and had a really good three months there. But then I went back and didn't really play. At that time, I was 21-years-old and I just wanted to play football. Maybe I got a bit impatient at times with it. But I wanted to play."
Ward's spell with West Ham came to an end in the summer of 2006. A move to Coventry City was signed.
"The manager was adamant he wanted £1million for me, which was big money at the time, but we came to an agreement that I could move on. The Club obviously wanted value, and I wanted to play, and in the end I played over 100 times for Coventry so I got what I wanted from it. 
"I can look back and say I was probably a bit impatient with it, but I don't look at it as a bad thing. I just wanted to play football."
SHARING THE VALUES
Ward would go on to play 127 times for Coventry and enjoy a professional career that also saw him represent Norwich City in the Premier League and feature for the likes of AFC Bournemouth, Nottingham Forest, Blackburn Rovers, Notts County and, most recently, Chelmsford City. 
Ward retired from playing last year and worked with Chelmsford's Academy, and even briefly returned to the Hammers as U14s coach in early 2022. The former defender is now focusing on his own coaching journey, having taken up the full-time position of U18s coach with Colchester United.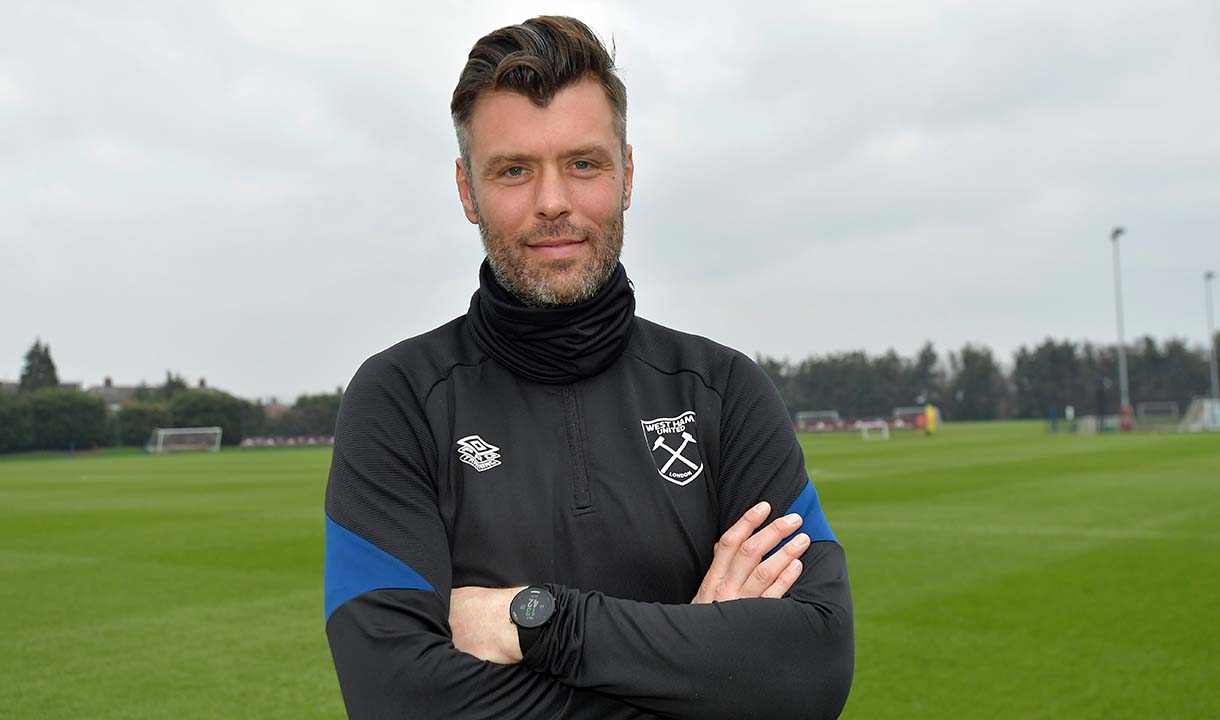 Now imparting wisdom and guidance onto the next generation, Ward is looking to share the philosophy he himself learned at the Academy of Football.
"I'm doing really well these days. Up until recently, I was working with the Club again and coaching the Under-14s in a part-time role. Now I've moved on to look after the Under-18s at Colchester United. 
"The values of the Club and what the Academy gives you for your career – and as a person – it just becomes embedded in you. If you speak to other Academy graduates, I'm sure they'll tell you the same.
"West Ham is known for the Academy of Football and they give you a real sense of togetherness and the values. I've tried to stay true to those values throughout my career. 
"Looking back, I've probably signed for clubs during my career who would get the best out of me because of what I learned at West Ham United. People at the Club looked after me the right way and gave me the opportunity to become the player, and person, I am."