We catch up with an Academy of Football graduate whose career path took them away from West Ham United and ask 'Where Are They Now?'. Today, it's the turn of Blair Turgott, a Jamaican winger who made a single appearance in Claret and Blue before starting a new life and career in Scandinavia...
Blair Turgott was patient – he knew his time would come.
Where exactly it would arrive… well, that part of his story, he couldn't claim to know.
Turgott joined West Ham United at the age of eight and spent 13 years with the Club. During his time as a Hammer, he was loaned out four times and helped Bradford City reach the 2013 League Cup final, before joining Coventry City on a permanent basis in 2015.
Over the ensuing four years, Turgott played for seven different clubs, most notably his hometown club Bromley and Maidstone United in the National League, where he scored regularly and showed the talent that saw him given a West Ham debut in an FA Cup third-round tie at Nottingham Forest in January 2014.
But it was a leap of faith Turgott took in July 2019 that have changed the course of his life and career.
The sprightly winger is now with Swedish side BK Häcken, having moved there at the start of May after suffering relegation from the country's top-flight with Östersunds FK last season.
"I was captaining Maidstone at the time, and I'd had a great season down there," Turgott recalls. "I'd registered something like 14 goals, so I knew that, come the end of the season, there were a few offers around.
"Initially, when I did speak to the Sporting Director [David Webb] at Östersunds, he was somebody who knew me from England – he was English himself.
"Obviously at first I was like 'I'm going to try and stay in England', but I remember they invited me to come and watch a game after the [English] season had finished and it was really nice.
"It was good to speak to a manager who saw you for your strengths. That was the biggest thing for me: I knew that I took risks going down the leagues in England, but I always just backed my ability, and it was good to see that it had paid off to the manager.
"I felt like it was the perfect place for me. It was somewhere where I could really show people what I was about, and thankfully it's been great so far."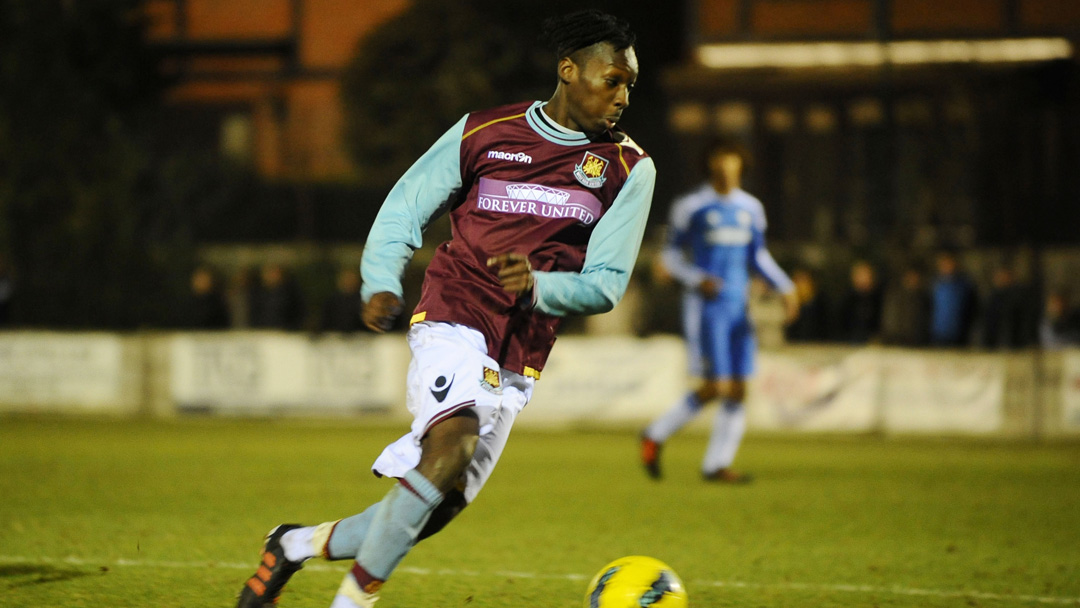 NEW LIFE
At 25, a new life in Sweden beckoned for the Academy of Football graduate, who was denied a debut goal in that infamous FA Cup defeat at Nottingham Forest by a spectacular Karl Darlow save.
The player himself still looks back on it as a sliding doors moment as, a year later, Turgott departed in pursuit of further first-team opportunities.
"It's crazy," Turgott admits. "You go all the way through the ranks, starting from Under-7s right through to the first-team, and then you get the chance to play… it's a massive thing. If that goal goes in, who knows where my career could have been?
"But that's the journey of football, and all the knocks and ups and downs are part and parcel of it, so you have to take the rough with the smooth.
"I only have fond memories of West Ham. To be fair, West Ham made me into the player that I am today. It's a place I'll always have fond memories of; it was the place I learned and developed as both a player and a person.
"I'm still in touch with Dec [Rice] and younger players like Reece Oxford and all the other young boys I've seen breaking through. With the power of social media now, it's easy to stay in touch, and people like Carlton Cole and Zavon Hines are still working at the Academy, which is great to see. It's such a family Club."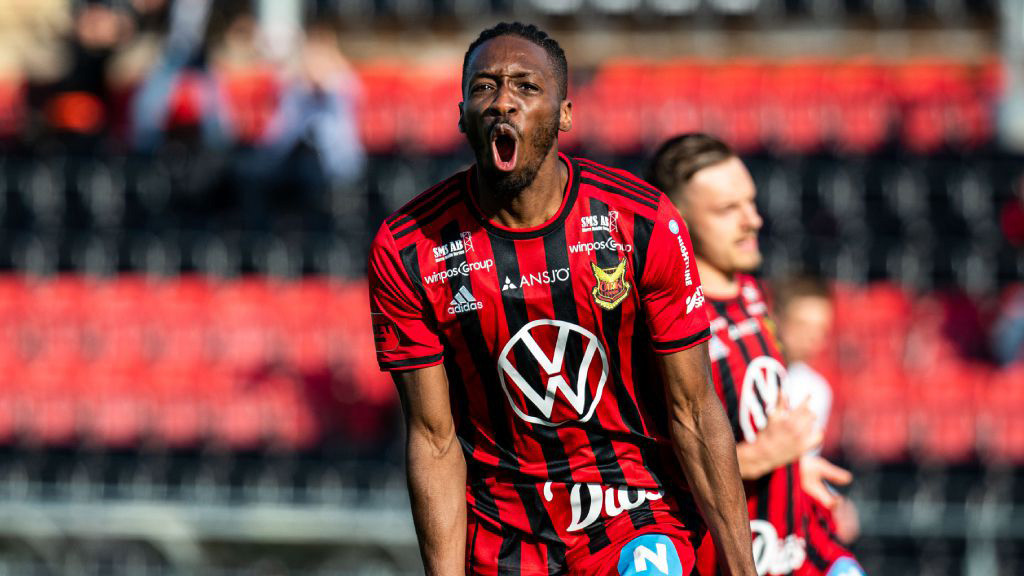 TRANSFORMATION
After spells – both on loan and permanent – with nine different teams across Leagues One and Two and the National League, his new home in Sweden beckoned.
It is a life transformation which has worked out supremely well for Turgott, who finished last season as top goalscorer for Östersunds with 13 goals before making his switch to Häcken and debuting for the Gothenburg-based club in a 3-1 Allsvenskan win over Kalmar last Sunday.
Turgott reflects: "I'm in a new part of the world where I never really saw myself being, but they've welcomed me with open arms since the very first day.
"It makes a big difference that my family – my daughter and my wife – are with me, because that's definitely helped me settle in. I've been here for over two years now.
"There was an English manager [Ian Burchnall] at the time who made it even easier for me to settle, and English players that I knew – sometimes, I almost forgot that I was in another country. I felt like I was just in Liverpool, or somewhere up North!
"I back myself and my career. I found a home and from there it's been good. From a personal perspective, it's been everything I wanted it to be.
"I think, like in anything, confidence is a massive thing in football, and as long as you're comfortable and have that burning desire to keep getting towards where you think you should be, the sky's the limit."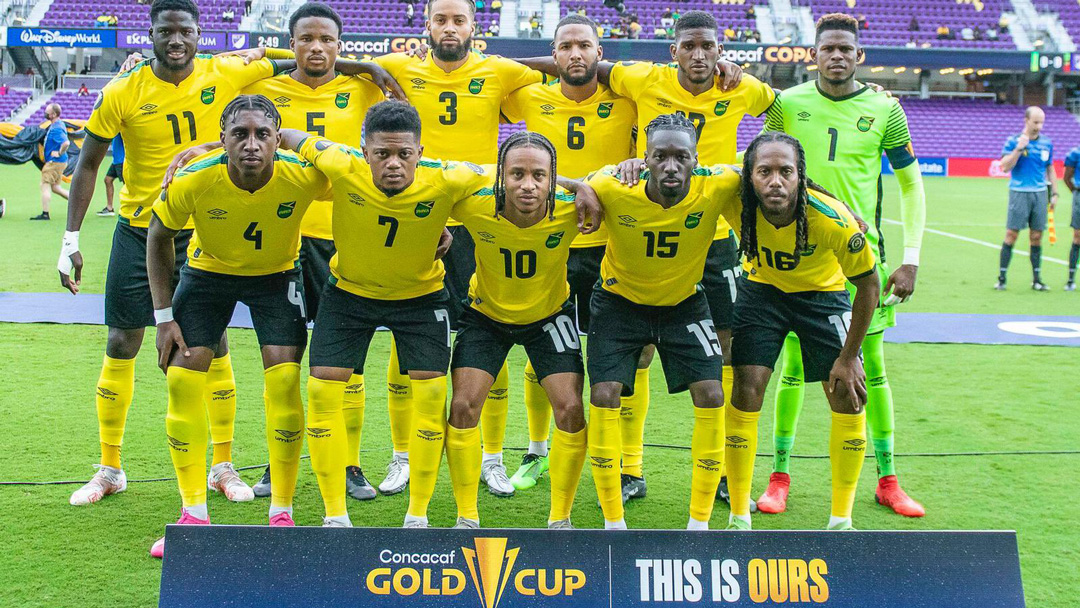 JAMAICA CALLING
Such blistering form to go with his blistering pace also saw Turgott receive his first-ever call-up to the Jamaica national team, whom he debuted for in June, and whom he represented a month later in the 2021 CONCACAF Gold Cup in the United States.
"It was about November or December time last year, and I got a call from some of the players in Jamaica, just messaging me to ask if I'd be interested," the 27-year-old recalls.
"It was great to actually get the call itself to play and represent my country. My first game was in Japan and that was an amazing experience, and then from there we went to the Gold Cup, and that was unreal out in the United States.
"It was unbelievable. I remember watching the Gold Cup as a kid, and to be there, playing in it – name on the back of the shirt, singing the national anthem of your country – it's a massive thing. It made everyone so proud."
Patience paid off for Turgott, who advises every aspiring young footballer – like him – to back themselves and keep faith.
"There's so much advice I would give, but to put it in a nutshell based on my career… West Ham was like my home, and so that was my biggest struggle: leaving.
"It was then about finding myself and finding the player I am. You're going to get rejections in football, ups and downs, but the main thing is that you've got to make sure you can always look yourself in the mirror and say 'I'm doing everything I can.' Those experiences can only make you into a better person.
"The main thing is just staying loyal to yourself and making sure every time you go out onto the football pitch, you give a hundred per cent to try to improve every day.
"Time goes quickly in life, but it goes even quicker in football. I look back on West Ham and sometimes I think it was just the other day, even though I left seven years ago!
"I took the long way around, for sure, but it just makes it even sweeter now that I'm getting my rewards – and at the end of the day, there's still more to add to my story."