Evening Standard reporter and lifelong Hammer Ken Dyer speaks to Mark Noble ahead of the Club captain's final matchday as a West Ham United player at Brighton & Hove Albion on Sunday...
Emotions have washed over him in waves over the last few weeks, but now the crying game is almost over. When the final whistle sounds at Brighton on Sunday, Mark Noble will officially be a 'former West Ham star'.
Yet, sitting in the sun at the Club's Chadwell Heath Academy training HQ on Thursday, watching his 12-year-old son Lenny enjoying a kickabout on the newly-laid artificial surface of The Mark Noble Arena, 'Mr West Ham' seems content with life.
He is there, along with Co-Chairman David Gold, manager David Moyes and several other players, including Declan Rice, at the official opening of the new training facility and named after the retiring Club captain.
Trains rattle past, on their way through to Liverpool Street or out to the east coast, as Noble watches his son, his thoughts drifting back to his first days at the club he so obviously loves.
I still don't believe all this is for me, that I was lucky enough to live this dream of mine, grow up in east London and play for this club for so long
"Lenny's playing on my pitch — and that's the weirdest feeling," says Noble, with a smile. "He just takes it in his stride. The other day he was one of the ball-boys at the London Stadium when we played Arsenal, and I couldn't imagine doing something like that."
The memories of Noble's final appearance in front of his home fans last Sunday remain a deeply emotional experience. "The last couple of months have been a whirlwind," he says. "I couldn't concentrate on anything else apart from the Europa League, but when we went out of the competition, I knew then that the end was close.
"It's all been so emotional. Even Lenny said to me, 'Dad, this is how you wanted to do it, so why are you getting so emotional?'
"It's not easy to explain, but when things happen, such as this arena being named after me, the same with the young Hammer of the Year Award, and then the send-off last Sunday, it's just been overwhelming.
"I still don't believe all this is for me, that I was lucky enough to live this dream of mine, grow up in east London and play for this Club for so long.
"When people talk about one-in-a-million chances, that is what it's been."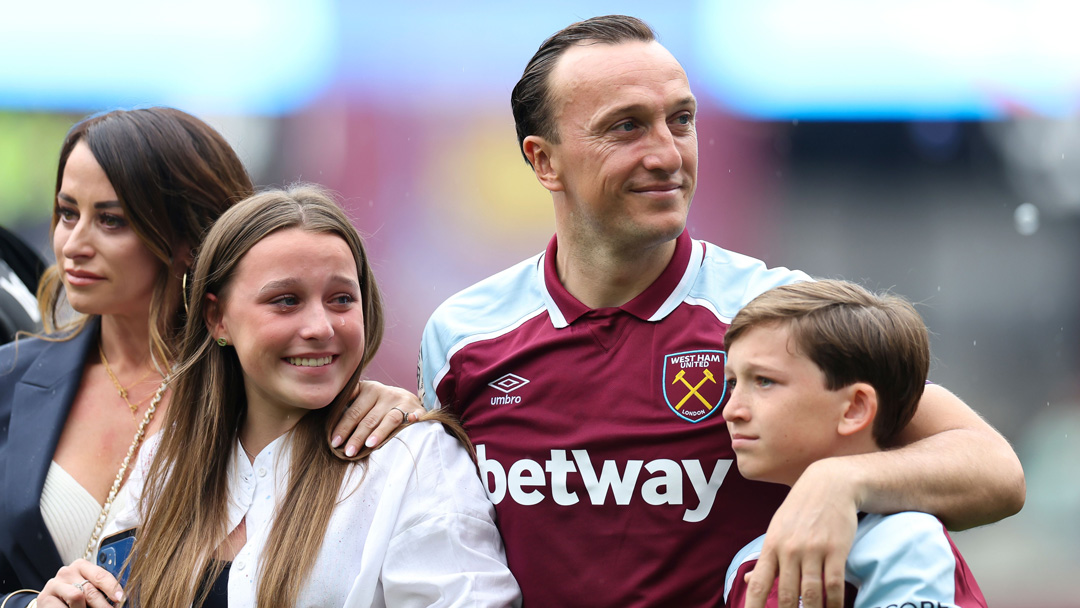 Like many of his team-mates, Noble opted out of watching the team who beat them in the Europa League semi-final, Eintracht Frankfurt, lift the trophy following their victory over Rangers on Wednesday night. He will also keep to himself the private words of tribute from Pep Guardiola after the 2-2 draw with Manchester City last weekend.
"I'm not going to say exactly what he said, but it was incredibly powerful and it was special that he took time to appreciate my career," says Noble. "He lived a similar way at Barcelona and his words will always stay with me."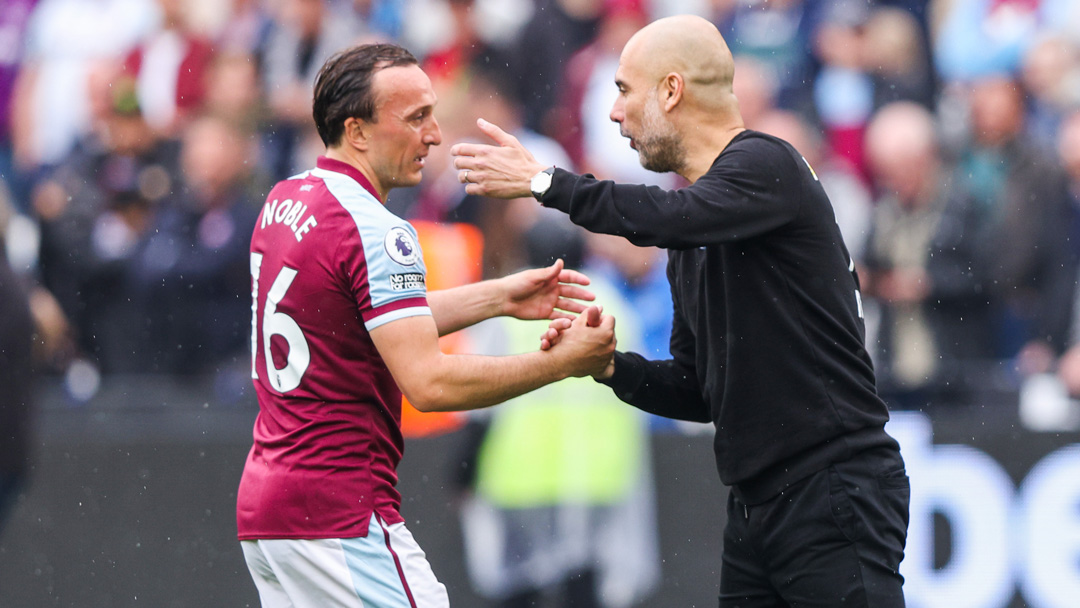 So, what now for Noble and his beloved West Ham? He is optimistic, but with a caveat.
"The fan base has grown so strong in the last two seasons," he says. "West Ham fans love their flair, but also they want to watch a team which goes out and competes for every ball. We've had a team which has done that for the last two years.
"I am really optimistic. Look, I'm West Ham, so I know what optimism can do to you, but I do believe we have a strong base with the manager and the Club is connected again. Obviously, the dynamics in the dressing room are going to change next season and I won't be there, but we have some top players and I really hope we sign a few more.
"The way it's been up to now is that Declan [Rice] has put the armband on for the games and he knew he could rely on me to deal with all the other stuff, so he could concentrate on his football, and that has made us a much better team.
"Next season, that responsibility will fall on other shoulders, but we have some good senior pros and they will help him out.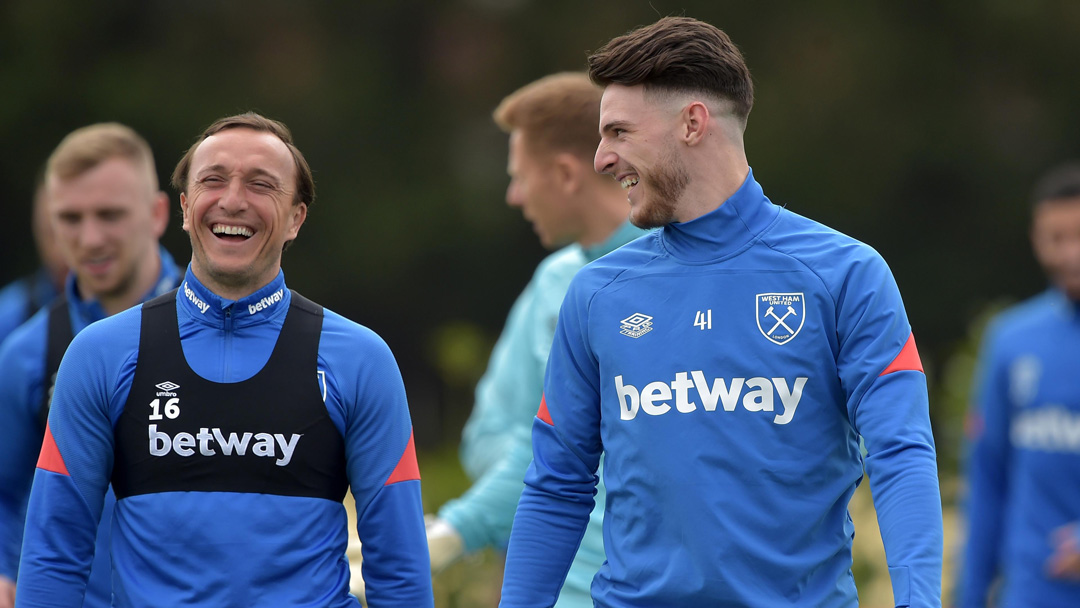 "What I will miss most is the changing room. It won't be the football, it will be the players, my friends, the daily routine of messing about, having a laugh.
"I'm going to have six months with the family — I owe them that for sticking by me over the years.
"It's been made clear to me by the owners and the manager that they want me to stay. What that role will be, we need to talk about."
What he wants more than anything else, though, is that whatever happens to the future legions of youngsters who, full of hope and with heads full of dreams, arrive at Chadwell Heath to improve their skills, they will leave as better people.
Just like Mark Noble.
*This interview originally appeared in the Evening Standard.