Eleven of the West Ham United Women's team will be representing their countries during the upcoming international break. 
Players will be taking part in World Cup Qualifier Group Stage matches, as well as a number of friendly matches. 

Who is playing? 

Mackenzie Arnold and Tamkea Yallop have been called up to represent Australia in their friendly matches against the United States. Yallop is in line to make her 100th cap for the Matildas. 
The USWNT are still the number one ranked team in the world. The bronze medal game between Australia and the United States which ended 4-3 suggests a goal fest is not off the cards.
Hawa Cissoko is back with France for her second call-up of the year – having impressed when on duty last time out. 
Les Bleues are up against Kazakhstan and Wales in Group I of their World Cup qualification, and they currently top the group. 
Yui Hasegawa and Dagny Brynjarsdottir will face off against one another in a friendly match in the Netherlands when Japan face Iceland.  This will be the first time that the Japanese national team have linked up since July – and the will also play the Netherlands in The Hague. 
Brynjarsdottir – fresh from her match-winning goal against Spurs last weekend will also face off against Cyprus in their own World Cup Qualification group. They currently sit second in Group C. 
Mel Filis and Lucy Parker return to St George's Park for England U23s duty, whilst Grace Fisk has also been called up by Mo Marley this time around. 
Filis played 90 minutes in the young Lionesses' previous match, a 1-0 win over Belgium on the continent.
Anna Leat could well be in action again for New Zealand, with the long goalkeeper joining up with the Football Ferns as they get ready for two friendly matches against South Korea. 
Leat featured for her country during the last international break and will be hoping to put in another solid performance as she aims to make the no.1 spot hers.
Lisa Evans is in action with Scotland, as they get ready for two World Cup qualification matches as they look to top Group B. 
They will face Ukraine at Hampden Park before heading out to face Spain in a match that is likely to decide who will finish top of the table. 
Finally, Katerina Svitkova and the Czech Republic have a tough qualifier against the Netherlands, who currently top Group C. They managed to grab a 1-1 draw in the reverse fixture, and will be hoping for a similar result, or better in Ostrava on Friday. 
They will then play Belarus in another qualifier in Opava – as they look to jump above Iceland in the Group and challenge for top spot.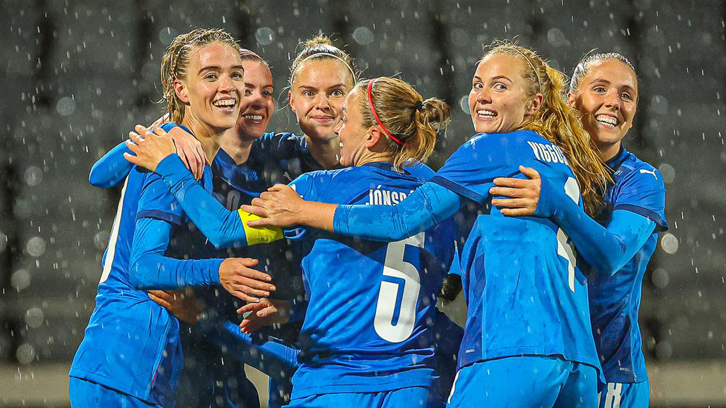 Final details: 

25th November 
Japan v Iceland – 6:40pm (Hasegawa & Brynjarsdottir)
26th November
Scotland v Ukraine – 7:35pm (Evans)
Czech Republic v Netherlands – 7:45pm (Svitkova) 
France v Kazakhstan – 8:10pm (Cissoko) 
27th November 
Australia v USA – 4:00am (Arnold & Yallop) 
South Korea v New Zealand - 5:00am (Leat) 
29th November 
Netherlands v Japan – 6:40pm (Hasegawa) 
30th November 
Australia v USA – 9:05am (Arnold & Yallop) 
South Korea v New Zealand - 10:00am (Leat)
England U23 v Estonia – 2:30pm (Filis, Fisk & Parker) 
Cyprus v Iceland – 5pm (Brynjarsdottir) 
Czech Republic v Belarus – TBD (Svitkova) 
France v Wales – 8:10pm (Cissoko)