As part of the West Ham United Foundation's international programme delivery, George Cowie Football were invited to east London from Australia to experience the Foundation's football development pathways. 
As part of the Foundation's wider international partnerships which uses the global appeal of Premier League football to engage and inspire communities, young footballers from regional and national camps in Australia led by Foundation coaching staff were selected to visit the UK and experience life as Academy players. 
"Our international partnerships look to provide young people from around the world the opportunity to experience our football development pathways," explained Foundation Director of Programmes Bryan Glover.
"Being able to provide these opportunities for boys and girls is something I'm very passionate about, especially with the Women's World Cup coming to Australia and New Zealand this year."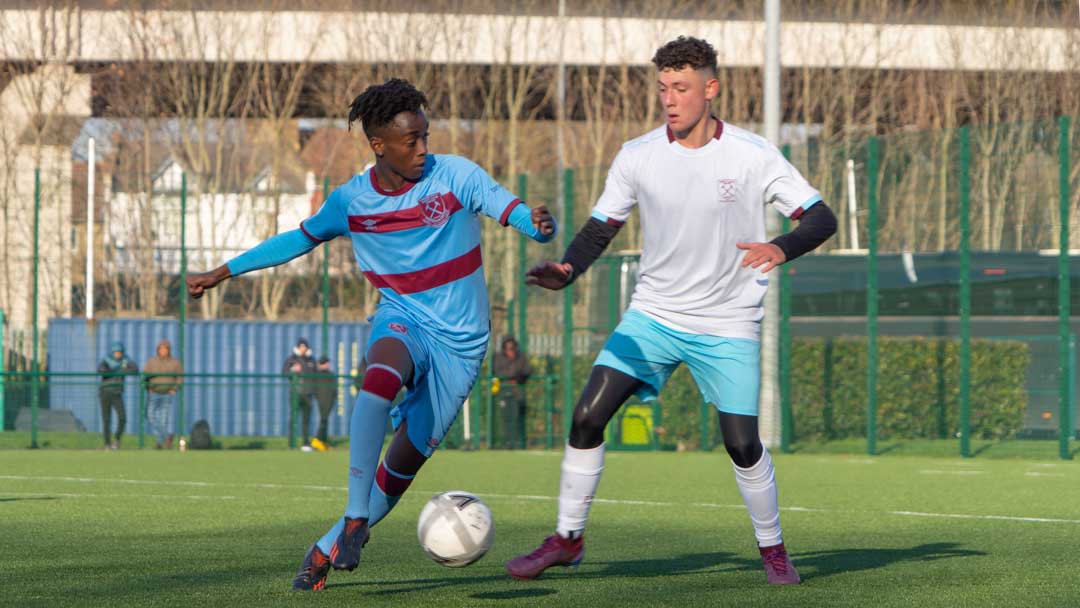 George Cowie Football's week-long tour consisted of multiple training sessions with Academy and Foundation staff, exhibition matches with the Foundation's Post-16 Football and Education programme, a London Stadium tour, as well as attending the U21s' fixture against Manchester United at Rush Green and the men's 2-0 Premier League victory over Everton at the London Stadium. 
The group's special relationship with West Ham comes from founder George Cowie, who joined the Club as a 15-year-old apprentice in 1977, turned professional the following year and shared a dressing room with the likes of Sir Trevor Brooking, Billy Bonds and Frank Lampard Sr as West Ham won the FA Cup and Second Division title and reached the League Cup final. 
"I've always had a great affinity for West Ham and have kept in touch with a lot of people here," explained Cowie. "We've been working very closely with the Foundation over the last ten years, with coaches often visiting our regional camps in Australia and New Zealand. 
"These trips are an amazing opportunity for our young people to not only experience life as a young footballer and train with high-level coaches, but also to soak up the culture and get to know their teammates who are from all over Australia and New Zealand. They're learning so much even if they don't realise it!"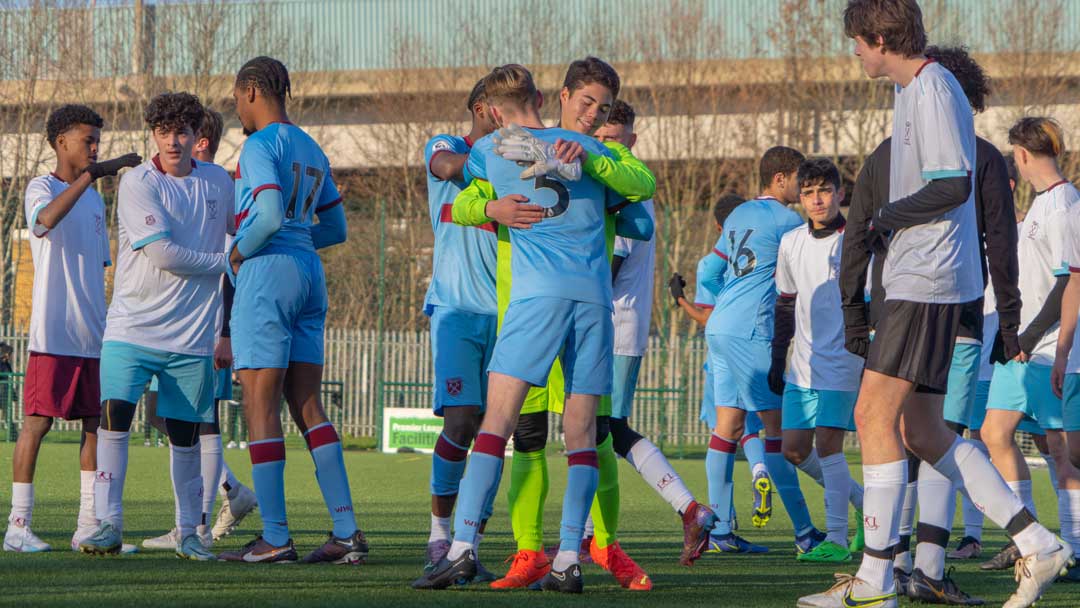 Having played Academy football himself, Glover was also keen to emphasise the learning aspect of the trip and to shine a light on the multitude of career pathways football and sport in general has to offer. 
"Although the focus is to give them a snippet of what it takes to become a professional footballer, it's not just about football," noted Glover. "It's also about the wider careers involved in football, from marketing to operations. It's something I'm always keen to talk about to the groups because I went through that system myself. I was fortunate enough to play Academy football as a child, but found a career in football another way. In other words, helping raise the profile of the variety of careers in sport is key to what we're trying to do with our international delivery." 
If you would like to contribute to the Foundation's mission to grow its global outreach and be part of their international programme delivery, please email [email protected]