Hundreds of young people joined eight West Ham United players, Mayor Sadiq Khan and former Hammer Carlton Cole at London Stadium to explore and develop solutions to reduce violence and gang-related crime across the capital.
Hosted by London's Violence Reduction Unit (VRU), the Hope Collective and its partner organisations, including the award-winning West Ham United Foundation, the London Hope Hack saw over 250 youngsters aged 14-25 participate in themed discussions and workshops before presenting their ideas in a special 'Voice of Young Londoners' report.
The Mayor will use the report's findings to help inform a response to the societal challenges facing young people living, studying and working in the city, including the cost-of-living crisis, education, mental health and racism.
Khan praised West Ham's Players' Project, the integrated community programme introduced by the Club and its Foundation in 2018 which sees players from the Men's, Women's and Academy squads supporting eleven strands, all of which had relevance to youngsters at the London Hope Hack.
Eight of those players were at London Stadium to meet youngsters and listen to their ideas – Michail Antonio, Nayef Aguerd, Shannon Cooke, Grace Fisk, Keira Flannery, Danny Ings, Ben Johnson and Kate Longhurst.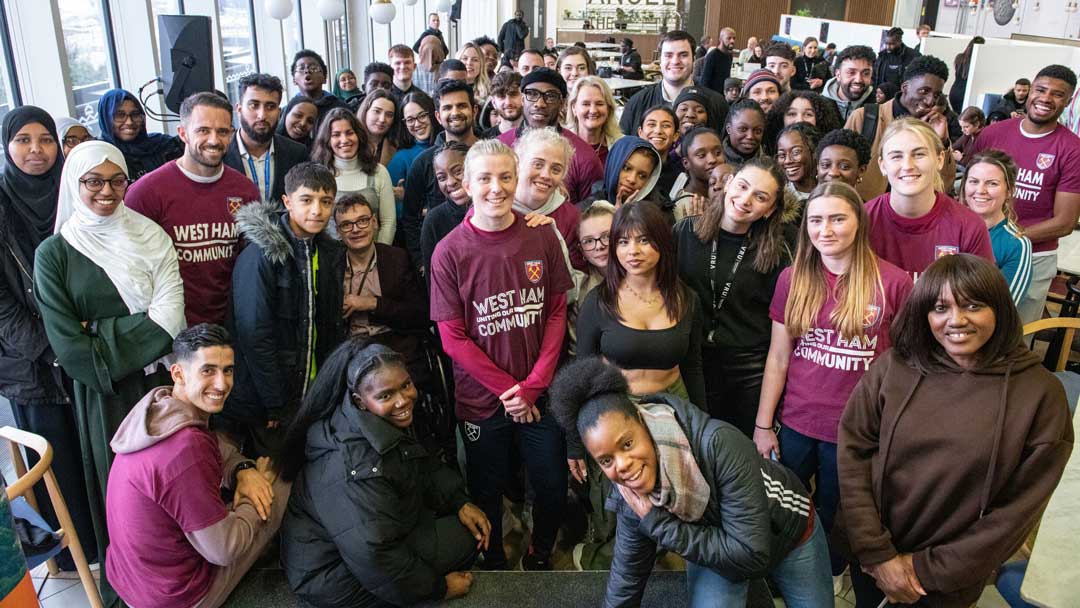 Hope and aspitaration
"I am a big fan of the work that the West Ham United Foundation does, and the work the Club does in the community," said the Mayor. "What they have done here is host the biggest-ever young person hack this country has ever seen, with almost 300 people. Let's be frank, most of them have never been to this great stadium and had access to a West Ham legend and an England international [like Carlton Cole] and that access is important.
"I am a firm believer that you can't be it if you can't see it and Carlton talked [to the youngsters] about his humble background, how he reached the dizzy heights he did and the challenges he faced, in an honest way, and that will give young people hope and aspiration, which is so important.
"You should see the young people going around him, taking photos and that access to someone, who has played at the highest level, but also asking him questions, is so important because, let's be frank, a lot of challenges young people face are challenges Carlton and I did not face – for example, social media it is both good and also bad – so, by talking honestly with these young people, it gives them hope and opportunities and doors can open.
"Not every young person that gets involved with one of our [football] clubs will be an elite footballer, let's be frank, but you teach them life skills: a good diet, being a team player, how to be gracious in victory, how to be dignified in defeat, work ethic, turn up on time, then it opens doors to apprenticeships, to mentoring.
"We are trying to get employers to work with the Foundations because you have got access to a pipeline of talent who, with the right skills and opportunities, can solve some of the problems our employers are facing. We are trying to hook them up and give them the skills for the jobs of tomorrow."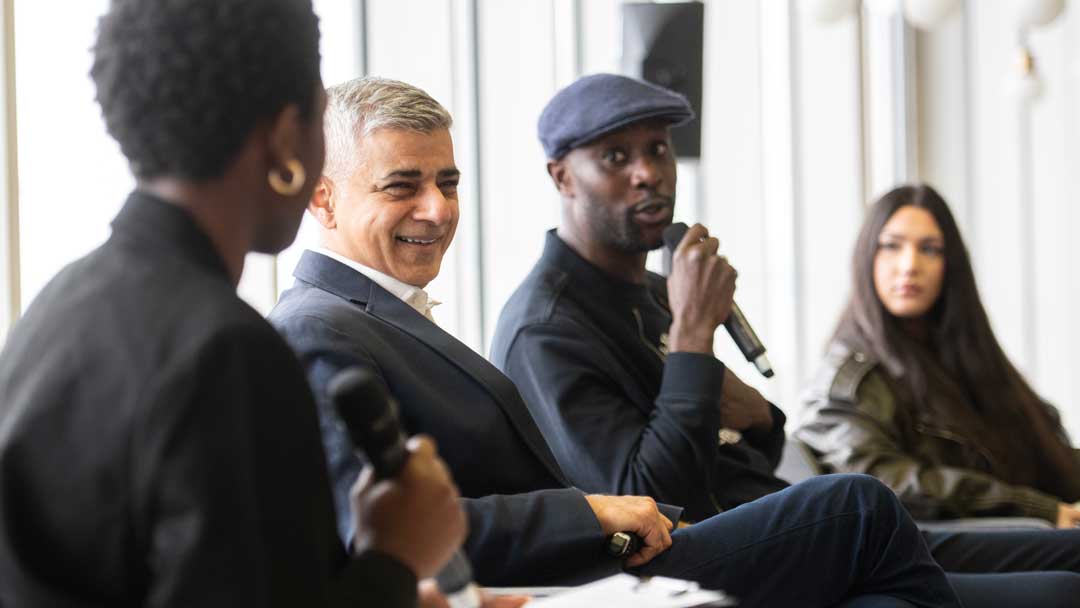 Support network
Cole himself is working with Be Heard As One, a programme which offers bespoke one-to-one support and mentoring services, including door-stop intervention, workshops and therapy, to children and young adults in Newham.
"In partnership with the West Ham Foundation, I do a lot of work across London with a group called Be Heard As One, giving back to the community," he confirmed. "I am hearing all these types of stories where I feel like I need to do something to give back, to connect and have uncomfortable conversations.
"You can make opportunities with hard work, but you can't make it without support, so events like the Hope Hack are very important so young people know they are supported. When I was young, I had my Mum and my Uncle as my support network, but I saw a lot of youngsters with the same talent as me but without the same, so it is very important to give them that support."
Passionate about opportunities
Antonio, the Players' Project ambassador for the Youth strand, has spoken regularly and passionately about his own upbringing in the Borough of Wandsworth in South London, and his first-hand experiences of violence and young people lacking the support, opportunities and facilities to thrive.
"I'm so passionate about this because I grew up in it," he explained. "When I was younger, we had a lot more opportunities, we had youth clubs and adventure playgrounds. As I got older, I started to see that a lot of them closing down and I think that's one of the reasons why violence has gone up because kids have not got places to go, so they cause more mischief.
"So, with the money crisis and violence, events like this are massive, so we can see what is needed for the kids, and hearing it from the kids themselves is probably best."
Lifelong Hammer Longhurst echoed Antonio's sentiments, saying: "Kids want a safe space, somewhere they can feel included and keep out of trouble and have something that can help them for the future.
"We have so many problems in this country and see families who cannot support their kids in what they're trying to do, so it's important to give them the same opportunities that every child deserves."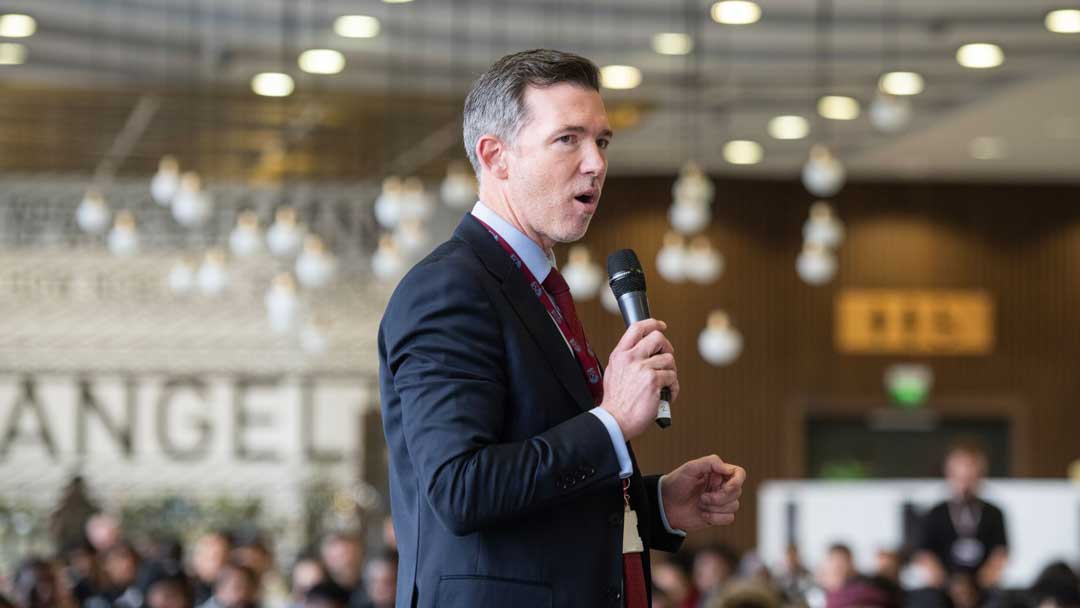 West Ham United Foundation delivers more than 30 programmes, helping thousands of people from a variety of backgrounds across east London and beyond to make positive changes to their lives every year.
Foundation CEO Joseph Lyons said: "We are committed to doing everything we can to harness the power of sport to make a positive difference to individuals, groups and communities and we know that youth voice is at the forefront of that. Issues linked to violence across the local area are multi-faceted and so the way in which we tackle them has to be flexible and comprehensive based on the need."
Applications for the next cohort to join the VRU's Young People's Action Group are now live. For more information and find out how to apply, click here.